Utah expands AI use with Google Home notary quiz
The Beehive State continues to build on its reputation as a fervent supporter of artificial intelligence as it seeks new ways to ease the public's interactions with state government.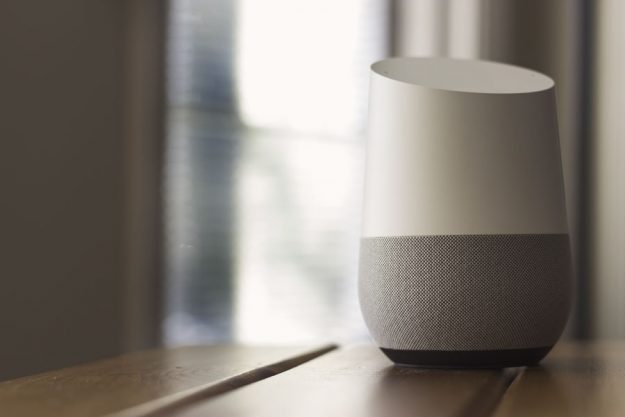 Utah's mission to improve quality of life and build engagement with its residents received yet another supporting project this week in the form of a notary practice exam on Google Home, the search giant's voice-assisted personal assistant.
The Office of the Utah Lieutenant Governor announced the availability of the new practice exam on Thursday as an option for prospective notaries to review test questions for the official Utah Notary Test. The practice test joins two other voice-assisted applications offered by the state on Amazon Alexa — a driver's license practice quiz and a fishing information app.
The announcement is not surprising given Utah's penchant for artificial intelligence-driven tools. Google Home represents but one outlet amid a growing host of solutions the state is using internally and offering to the public. In April, state Chief Information Officer Mike Hussey told a conference audience that the state uses AI to do everything from supporting its cybersecurity defense to analyzing air quality and public sentiment via Twitter.
In the state's press release, Hussey says the state is planning to build on its use of digital assistants "to ease interaction with state government."
Voice-based tools like Google Home also support Utah's professed goals of improving quality of life and jumpstarting citizen engagement by reminding the public that the government is always working, even when it may not be evident. Utah Chief Technology Officer Dave Fletcher told StateScoop as much in March .
"Even though it helps us to save money and deliver government better, we need to remind people that we're here and we're providing services. We like to do things that spur interest," Fletcher said .
The state's new notary practice test allows users to review questions from the exam, the lieutenant governor's office explains in its press release. Notaries are authorized by governments to perform certain legal deeds like witnessing signatures on documents.
"Google Home might ask, 'A valid government-issued ID card must include a photograph, signature, and…?' Respondents would answer, 'a physical description.'"
Google Home users can access the quiz by saying "Talk to Utah Notary Practice Quiz."
Utah is not alone in offering the public applications for voice-assisted devices — it is among a small, but fiercely supportive group in government. The state of Georgia , the City of Los Angeles , the state of Indiana , and Virginia Beach, Virginia , each provide apps for various functions, ranging from public safety to entertainment.