Utah bill explores taking mobile voting statewide
Legislation that would order election officials to study the feasibility of mobile voting statewide has already passed the state House, and is making its way through the Utah Senate.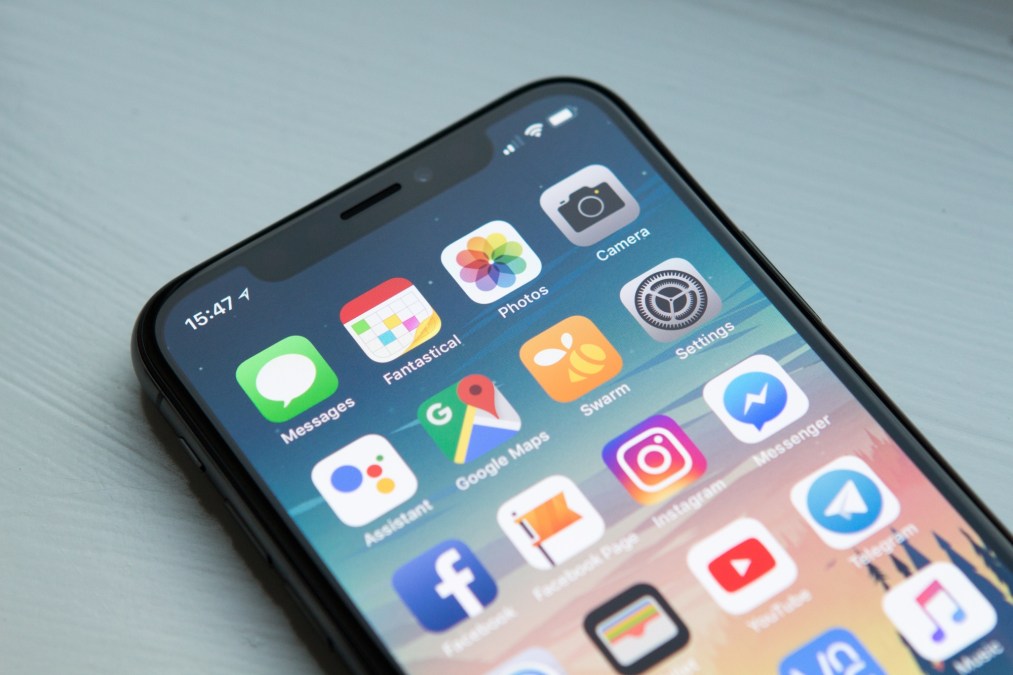 A bill making its way through the Utah state legislature would order election officials to explore statewide use of mobile-voting software based on blockchain technology.
The measure, sponsored by Republican state Rep. Michael McKell, comes a few months after one jurisdiction, Utah County, used the app, called Voatz, to collect ballots from overseas voters in local races last fall.
McKell's bill would order the office of Lt. Gov. Spencer Cox, who oversees elections in Utah, to carry out a study "related to internet voting" and whether allowing it statewide would increase overall voter turnout. It also directs the study look into distributed-ledger encryption and multi-factor authentication, and evaluate existing vendors like Voatz. The app has been tested in a handful of other counties and states around the country since 2018.
Utah County, like other jurisdictions nationwide that have dabbled with mobile voting, offered the app to registered voters who were on military deployments or living overseas. The Voatz pilot projects, which have been funded by former Uber investor Bradley Tusk, are intended to boost turnout among those groups, who typically return ballots by fax or email through a federal program that facilitates voting for overseas U.S. citizens.
Utah County clerk Amelia Powers Gardner said last year that 22 of 58 eligible voters used the app, and officials in West Virginia and Denver County, Colorado, have also reported increased participation after adopting Voatz.
The Utah state bill, which passed the state House on Tuesday and was introduced in the state Senate on Wednesday, makes no reference to limiting internet-based balloting to overseas voters. But it has caught the attention of state Chief Information Officer Mike Hussey, who brought it up in a recent episode of the National Association of State Chief Information Officers' "Voices" podcast.
"We've tried that out in one county, and it seems to have been very successful," he said of online voting. "There's actually proposed legislation talking about online voting maybe statewide, taking what we learned in that one county and expanding that to all the state. It might be a possibility. There's certainly ways to overcome challenges that blockchain has brought in, but having that larger vision how to apply it, based on this proof of concept we had in this county, it looks very promising."
But online voting is roundly criticized by election-security experts, who say that old-fashioned paper ballots read by optical scanners are the most secure medium for collecting and counting votes. Voatz, in particular, has come under harsher scrutiny this month following a report by researchers at the Massachusetts Institute of Technology, who found several vulnerabilities in the company's app, including the possibility that an actor with remote access to a voter's mobile device could discover or even potentially alter that person's vote.
Voatz accused the MIT team of basing its findings, which involved building a mock version of the company's back-end server, on an outdated version of the app. But the researchers wrote last week that the most recent versions of Voatz uploaded to the Google Play store do not address the vulnerabilities they found.
"There was no refutation of the claims," in Voatz's response, said Duncan Buell, a computer science professor at the University of South Carolina who plans to add the MIT study to the syllabus for his current course on building secure software.
Back in Utah, McKell's bill would give Cox's office until Oct. 31, 2021 to file a report on the potential risks and benefits of a statewide internet voting system.
And Utah County appears undeterred by the MIT research into Voatz, with plans to offer the app to its overseas voters again.
"[Voatz doesn't] pose any greater of a risk than email would," Gardner, the county clerk, told reporters Monday.