States to 'Go Open' with online educational materials
The Department of Education announced that 13 states would participate in its #GoOpen initiative, creating new technology strategies around open educational resources.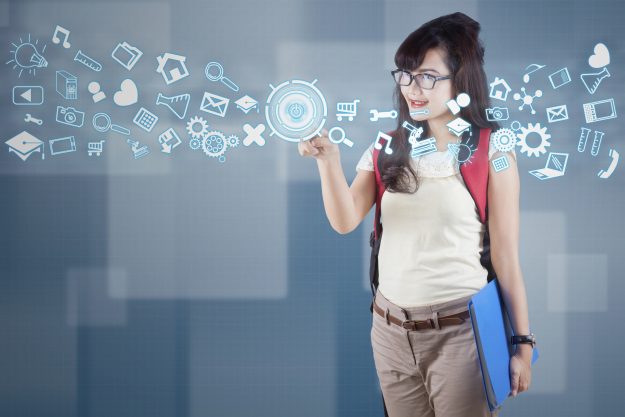 Days after acting Education Secretary John King touted open educational resources during a House Education and the Workforce Committee hearing, his agency announced that 13 states that are going to dump textbooks for online school materials.
The initiative, called #GoOpen, was originally launched in October, but only 10 school districts said they would participate and transition from the printed word to the electronic version within the next year.
The states that have agreed to participate are Arizona, Georgia, Indiana, Maryland, Michigan, North Carolina, Oklahoma, Oregon, Rhode Island, Utah, Vermont, Virginia, and Wisconsin. They will adopt and execute a blanket technology strategy to offer teachers the ability to customize educational content for their students, and develop and maintain a repository solution for openly licensed resources, according to agency officials.
"States are powerful collaborators in supporting and scaling innovation," said Joseph South, director of the Office of Educational Technology. "With the launch of statewide #GoOpen initiatives, states are helping districts transition to a new model of learning by facilitating the creation of an open ecosystem of digital resources that can increase equity and empower teachers."
Just this week, King told lawmakers that "We think there's a huge opportunity for savings and sharing" in K-12 and higher education using open educational resources, known as OER, according to a report in Education Week.
Educational technology companies are offering platforms – a new business model – for schools and districts to search for and modify the materials.
Amazon Education will provide infrastructure and developer support for the Department of Education's Learning Registry, which runs on AWS Cloud, for two years, which will help about 15,000 school districts view and share content.
Microsoft, for its part, will deliver an LTI app that offers teachers and students access to OER from within other learning management systems and publisher platforms. There will also be updates to the company's Docs.com to allow people to create, rate and share OER that will be fully integrated with Microsoft Office 365.
"Switching to openly-licensed educational materials has enabled school districts to repurpose funding typically spent on static textbooks for other pressing needs, such as investing in the transition to digital learning," said Andrew Marcinek, Open Education Advisor at the department.
Reach the reporter at corinne.lestch@edscoop.com and follow her on Twitter @clestch and @edscoop_news.