Washington state's tech bureau staffs up with new leaders
Having hired a new CISO, CDO, CTO and chief of staff, Washington's CIO says the state's ready to accelerate many of its programs.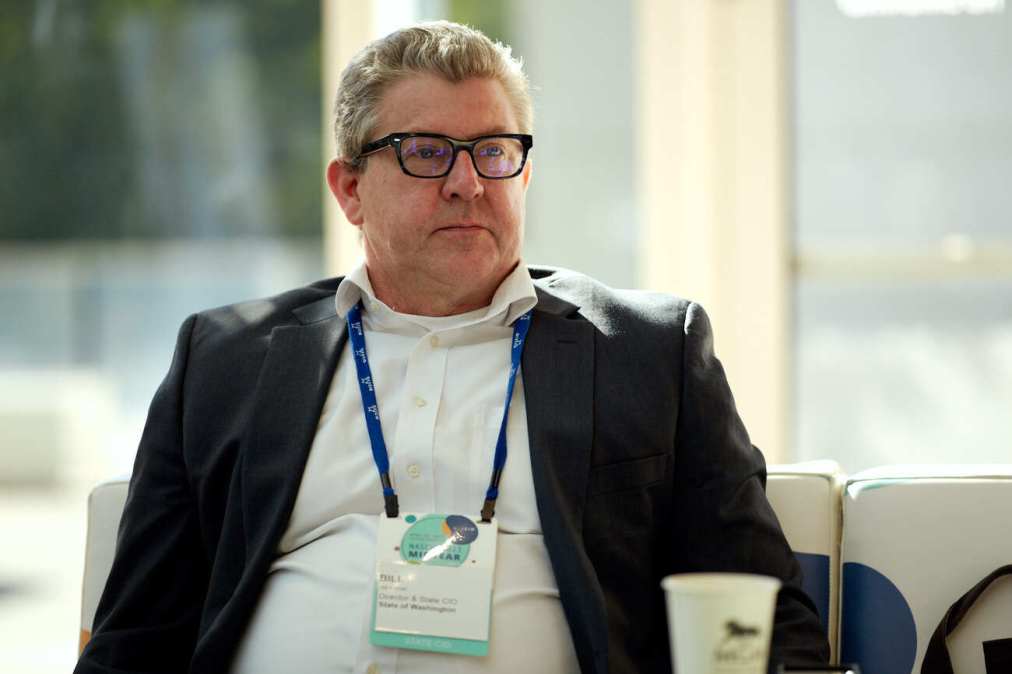 The State of Washington has made made several key technology hires this year that officials said are expanding the state chief information officer's capacity to sponsor major projects and provide oversight on modernization efforts already underway.
Within the last several months, Washington Technology Solutions has onboarded a new chief information security officer, along with filling several new positions, including a chief of staff, a chief data officer and a chief technology officer. Washington CIO Bill Kehoe told StateScoop these hires are enabling him to more effectively manage statewide efforts on cybersecurity, digital services, data analytics and enterprise architecture.
"Without those positions, we were really missing key leadership around our strategic technology at the state," Kehoe said. "So this should really accelerate data strategy, technology strategy, standardization, large enterprise program project success, so it's exciting."
One of the most important new hires is Kehoe's chief of staff, Amy Pearson. Having served as a project manager, analyst and management consultant for Washington's social services, commerce and technology departments over the last 24 years, Pearson said she is relying on her experience and connections across the state to relieve Kehoe's workload.
"He can't be everywhere all the time and so needs a person that is strong with networking and building relationships and really trying to help resolve or answer questions or offer or reinforce perspective that helps keep projects and programs and agencies moving forward," Pearson said.
Washington is amid several half-billion-dollar projects, including One Washington, a broad initiative to modernize administrative functions for finance, procurement, budget, resources and payroll, Pearson said. She said her job is to provide a level of oversight and "mentorship" for state agencies that WaTech didn't previously offer.
"A lot of these endeavors are really business modernization and leaning in to help agencies make sure that the business side and the vision and the goals and the team is set up to be successful before they even purchase their IT solution," Pearson said. "That's where I spend a lot of my time with agencies, helping in that pre-planning or troubleshooting to help agencies make informed decisions."
WaTech in March also appointed Nicholas Stowe, most recently the state's chief enterprise architect, to serve as its new CTO. Stowe's worked for the state government since 2018, including stints as CIO of its Commerce and Employment Security Departments. Like Pearson, Stowe said his role is to provide support for Kehoe.
"His executive sponsorship can get really thin when we have so many really critical initiatives going on, and so one of the roles I have is making sure that where he is the executive sponsor for projects like the identity and access management initiative, we're making sponsorship easy for him," Stowe said. "He gives us a vision and we design the strategies and the approach and do a lot of the stakeholdering and collaboration work."
As CTO, Stowe is responsible for a new WaTech division for architecture and innovation. It oversees several statewide initiatives, including the geospatial information systems program, an enterprise architecture program and a data program, which is led by Washington's new chief data officer, Irene Vidyanti, who joined in March from the Los Angeles County Office of the CIO, where Kehoe once worked.
Stowe said that in July, his office will also start a two-year, $3 million legacy modernization and innovation program. The program provides funding for agencies that have ideas for technological innovation or ways to reduce the state's reliance on old technology. Stowe said the program, which received its initial funding from the state legislature, formalizes a flavor of modernization efforts popularized during the COVID-19 pandemic.
"We already know we're going to get more demand for the program than we have funding available," he said.
The new officials said that together, their hires allow Kehoe to make good on his mission of supporting technology across a state government of nearly 70,000 employees.
"A lot of these folks are subject matter experts for their program and not necessarily experts at running big gnarly projects," said Pearson, the chief of staff. "So a lot of what we do I consider mentoring executive sponsors and project managers in how to implement strong projects."