Smart cities are the new champions of placemaking
Technology isn't the only way to make cities smarter and more sustainable.
Innovative technologies are often at the core of smart-city efforts, but time and again, cities all over the world are demonstrating that smartness is a multi-disciplined endeavor.
Consider New York City's Times Square: Home to the famous Broadway Theater District and sometimes called the crossroads of the world, it's visited by around 50 million people each year. As a significant commercial intersection in the city, Times Square used to be congested with cars, buses, vans and trucks, but in 2009 Mayor Michael Bloomberg led an experimental initiative to block access to vehicular traffic and measure the impact on traffic flow, accidents and pollution. Following some business owner resistance, the $55 million effort was made permanent one year later.
Today it is a celebrated success story. It increased the number of visitors and reduced pedestrian accidents by 40%. It's a bold example of how risky urban ideas can build or restore placemaking — creating public spaces that foster community, health, and happiness — and open a new chapter for a city.
Making cities more livable, improving economic opportunities and protecting the environment — the clearest definition of a smart city — requires an abundant variety of new ideas and approaches, regardless of whether they include technology.
Leaders in Paris recently announced that the famous and popular avenue Champs-Élysées, a busy 1.2-mile-long thoroughfare lined with stores, cafes and theaters, would undergo a massive transformation. As in Times Square, the Champs-Élysées has also been marred by too many motor vehicles, crowding and pollution. Fed up with the decline of a place known for its splendor, Paris has decided to open a new chapter, with Mayor Anne Hidalgo approving a $300 million makeover to transform the avenue into an expansive garden.
Among the improvements will be reduced space for motor vehicles, the elimination of 140,000 on-street parking bays, the conversion of roads into green areas for people and the installation of many trees, plants and even vegetable allotments. The ambitious and popular project is targeted to be completed by 2030.
The decision to transform the iconic space, which includes the Arc de Triomphe and acts as the finish line for the Tour de France, personifies a new mindset of how city leaders are thinking about getting smarter and more sustainable.
Major city transformations are becoming increasingly popular around the world, following a recognition that so much of our city space has been swallowed up and spoiled by the needs of motor vehicles. High-demand areas have also suffered from an excessive focus on consumerism. The negative results include pollution, accidents, noise, the reduction of placemaking and the disenfranchisement of locals.
Today, becoming smarter and more sustainable also means looking for ways to take the city back from motor vehicles. It's about placemaking, healthy living and protecting the environment.
The global pandemic has accelerated these efforts. From London to Mexico City, communities forced to work at home have demanded healthier and safer places to walk and cycle their bikes. In a post-COVID world, there's no sign that this desire will diminish.
The smart-city movement is too often characterized by technology projects. The reality is that this movement is about projects that make the lives of people in urban centers better. In the months and years ahead, there's little doubt that making communities smart and sustainable will be the product of all types of novel ideas.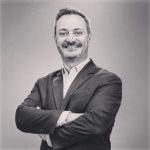 Jonathan Reichental is the former chief information officer of Palo Alto, California. He's now an instructor at several institutions, including the University of California, Berkeley, and online through LinkedIn. He's the founder and CEO of the advisory and investment firm Human Future, and the author of Smart Cities For Dummies. He also publishes a regular newsletter. To receive it free in your inbox, sign up here.
Dr. Reichental's new book, Exploring Smart Cities Activity Book for Kids, comes out this summer. StateScoop readers can receive a discount by signing up here.