San Diego task force uses data to understand homelessness, dispel myths
The San Diego Regional Task Force on Homelessness collects data from 700 programs to better understand the population it serves.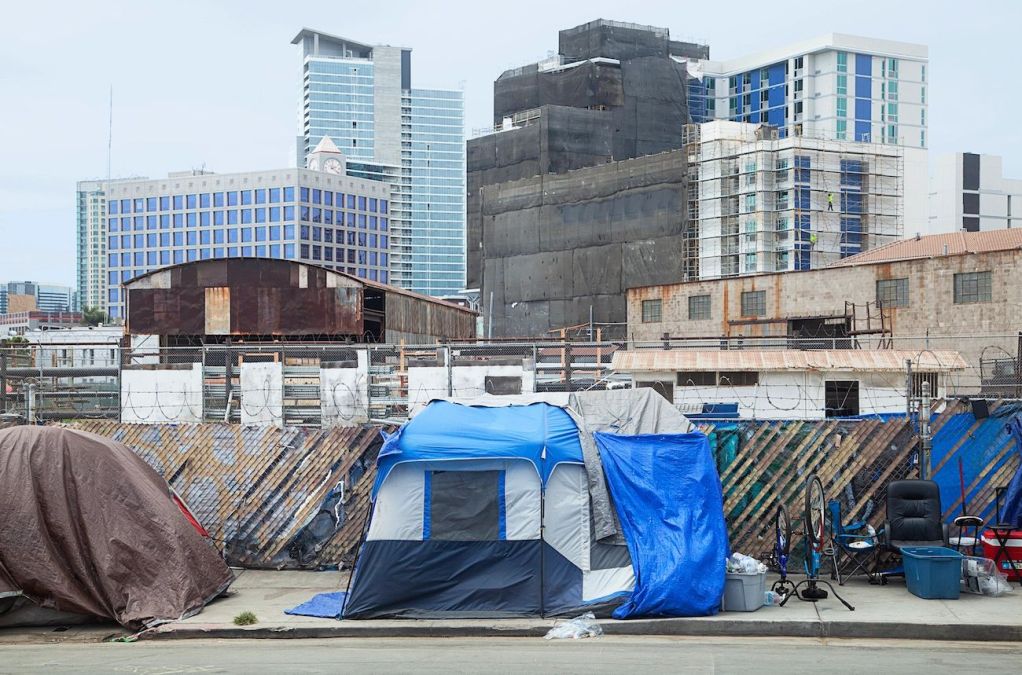 The San Diego Regional Task Force on Homelessness is using data to change how homelessness is understood in Southern California and where to place resources to help solve it.
Using an information system hosted by Amazon Web Services, Jegnaw Zeggeye, the task force's chief data officer, and his team are uncovering new trends. They calculated that in the last year, for every 10 individuals who gained housing in San Diego, another 13 became homeless for the first time. Zeggeye said data points like these are valuable because they result in more focused funding to address homelessness.
San Diego's task force is designated by the the U.S. Department of Housing and Urban Development as the region's lead homelessness assistance agency. That means it's in charge of applying for and dispersing all state and federal funds for all homelessness-adjacent agencies in the region. To get that funding, it must report data back to HUD.
It collects data from 700 programs run by more than 1,200 case managers at more than 75 organizations and government agencies. To gather and maintain that data effectively, the task force in 2019 began using Clarity Human Services, a homeless management information system developed by a San Francisco software firm called Bitfocus.
Zeggeye told StateScoop that client data is entered by providers — doctors, hospitals, emergency shelters and transitional housing services — and the system creates a profile for each person that can help determine their specific needs.
"So they put the client in the system, and the second layer is called the coordinated entry system, which is a system to prioritize the clients who have a permanent housing need," he said. "And we assign a score based on the different questions we collect from the clients."
He said the system allows housing providers to alert the task force to openings in housing, and it automatically matches clients based on eligibility requirements and ranks them based on need for the particular housing resource, such as housing for veterans or seniors. And along with how it supports interoperability between agencies and organizations, Zeggeye said, the software makes compiling the data in reports much easier than it was with a previous software vendor.
"We built the capacity in-house to run those reports," he said.
The task force also used the system to gather "point in time count" data, which draws from a questionnaire showing who was becoming homeless and where they were from. Jordan Beane, the task force's chief of staff, said that's helping to dispel a common myth about homelessness.
"Using that data, I think it's been really impactful in trying to move the narrative forward and even something like one of the more pervasive myths around homelessness is that especially better climates like like San Diego, that folks are getting on buses in the Midwest and coming here with a one way ticket," Beane said.
The data actually shows that between 80% and 85% of homeless people in San Diego County became homeless in San Diego, Beane said.
"These are your neighbors, your cousins, uncles, bosses," he said. "This is a real connection to the community, and not a bunch of folks who are coming in from out of state. So that data I think is really important to help shape the conversation around homelessness in a space where there's unfortunately far too much misinformation around the issue."