Public safety data needs a strategy, Atlanta CIO says
Atlanta's recent adoption of gunshot-detection devices means there's even more data the city find ways to share and manage.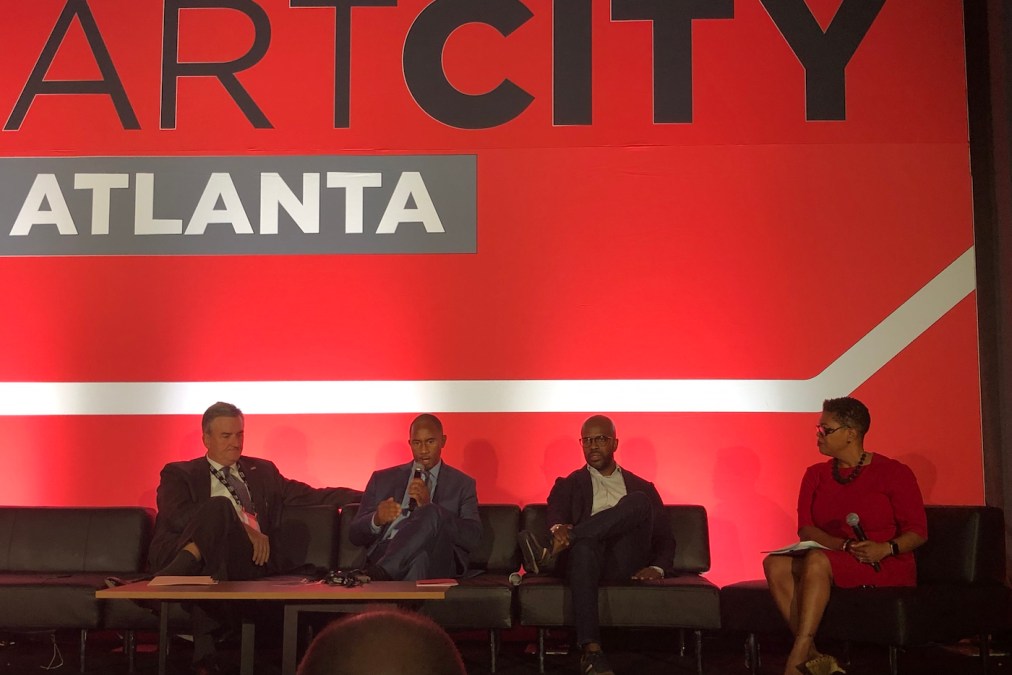 The Atlanta Police Department's recent pilot use of ShotSpotter, devices that detect gunshots and report them to law enforcement, has helped the city's cops respond more quickly to crime scenes involving firearms, speakers said at a "smart cities" conference Thursday. But the new sensory data picked up by the devices, which were deployed around Atlanta last November, ups the pressure to create a strategy around how the data should be used.
But any plans — no matter how advanced the data sets or the technology that generates them — need to be accessible to all stakeholders, Atlanta Chief Information Officer Gary Brantley said during a panel on public safety at the Smart Cities Expo Atlanta.
"Find a plan everyone can understand,"Brantley said. "We see glitz and glamour, but your plan has to be realistic."
Brantley said his agency is in the early stages of drafting a citywide data strategy that will encompass new, digital-native data sets like the information the Atlanta Police collect from their new ShotSpotter monitors, as well as the reams of legacy data the city has collected for decades.
But more and more, public-safety data will be created in real time through technologies like ShotSpotter, which use acoustic sensors mounted on utility poles or building roofs to detect for noises that could be gunshots. About 100 devices were installed around Atlanta last year as part of an ongoing pilot project. Dave Wilkinson, the president and chief executive of the Atlanta Police Foundation, on Thursday called the gunfire location technology, which first saw use in urban areas in the 1990s, "the future of policing."
Milton Howard, a product management director for ShotSpotter, boasted that the data collected by his company's devices have helped gunshot victims get medical treatment more quickly. He cited the technology's use in Camden, New Jersey, where police share a radio channel with emergency medical services that enables ambulances to arrive at crime scenes almost as quickly as the cops, or for officers themselves to transport victims to hospitals.
Still, ShotSpotter creates a lot more data, which may need to be incorporated with other municipal functions, requiring CIOs to think creatively, Brantley said.
"The city has a ton of data," he said. "What's missing is a strategy. We're looking to see how each area impacts each other. You have to have a plan to convert it into a format that's readable and transparent."
Brantley's agency, Atlanta Information Management, did not give an estimate on when the city's new data strategy will be finished.