Prisons seek tools, guidance for coronavirus response
After an advisory in Texas tipped off facilities to the growing health crisis, many administrators realized they weren't sure how to manage their new tasks.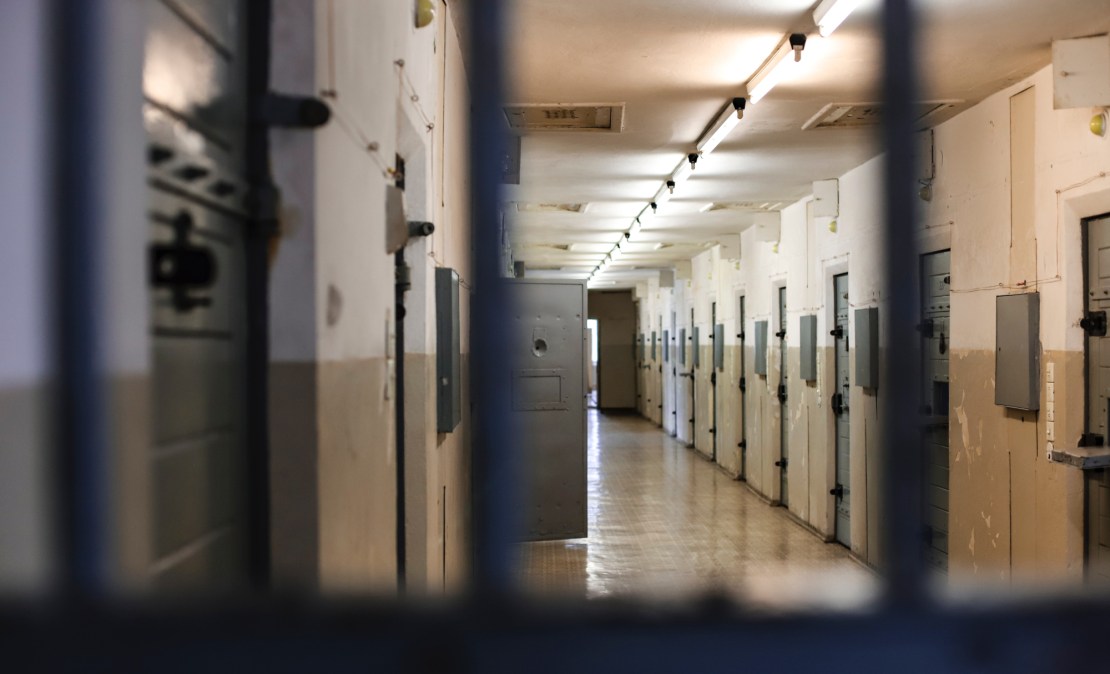 The widespread disruption caused by the novel coronavirus outbreak appears to have few boundaries, as prison authorities now scramble for ways to screen and monitor their inmate populations.
The Texas Commission on Jail Standards issued an advisory to correctional facilities earlier this month, urging them to "take all precautions," and provided links to several online resources providing additional information on the new virus and the COVID-19 disease it causes. But many administrators soon realized they weren't sure what precautions they were supposed to be taking, said Ethan Aldrich, the chief executive of Unit Innovations, a small company that builds devices and software to help correctional facilities manage security and operations.
"A lot of our clients are worried how to implement this, how to do the protocols, everyone was super confused about it," Aldrich said. "This notice was just saying 'watch out, this is coming,' but there weren't any specific 'you need to do X, Y and Z.'"
To provide guidance, Aldrich said that for the past week, his company has been working with its customers around the clock to develop a new software module designed specifically for managing the coronavirus in prisons and jails. Using a paper-based solution was not an option for screening inmates, he said, because prison operators were concerned about the liability of managing those records.
"We added the screening modules in there so they can quickly screen people that come in," Aldrich said. "And then also around daily protocols, making sure they're cleaning things, making sure they're posting up the signs, making sure they have the materials they need, whether it be masks or suits or whatever else that each facility that determines that they need."
The module is a free upgrade to the company's existing customers, which use a suite of tools for mobile devices for checking on inmates, suicide prevention, counting inventory and communication. The new addition provides tools for quick screening of visitors, staff members and inmates, along with ways to log and track reports for cleaning, preparedness and other health protocols.
Aldrich said he started his company in response to Texas' Sandra Bland Act, a law drafted after the eponymous woman committed suicide in a county jail cell several days after being arrested in a routine traffic stop in 2015. A piece of software that began as a solution for meeting state mandates for rounds and cell-checks has had to adapt, he said, to new needs as they've arisen in the world of corrections — and especially so in recent days.
"All these jails and prisons around the country are concerned," he said. We gave them the tools to make sure they're held accountable, that they're checking on these things, they're sanitizing, they're cleaning."
Prison systems in other states around the country are taking measures to limit the disease's spread, too, as public health officials worry that the facilities could become incubators for the disease. The New York City Department of Corrections issued a notice this week notifying visitors that they would be subjected to disease screening before being permitted entrance and that additional measures were being taken to keep common areas clean.
In part because of their close proximity to one another and the added stress levels brought on by incarceration, inmates experience many illnesses at elevated rates. One 2018 study found that inmate populations suffer more per capita and have greater transmission rates for HIV, hepatitis B and C, syphilis, gonorrhoea, chlamydia and tuberculosis than the general population.
In addition to often being overcrowded, many correctional facilities are also understaffed and sometimes do not provide their inmates adequate health care. Hand sanitizer, which the new coronavirus has driven into short supply, is considered contraband in many prisons because it contains alcohol. The Centers for Disease Control, meanwhile, specifically recommends using hand sanitizer that contains at least 60 percent alcohol as one way to sever avenues of viral transmission.
The Philadelphia Department of Prisons, which houses around 5,000 inmates, is one facility that's stayed ahead of the curve in its response to communicable disease, initiating a 10 to 14-day medical quarantine for all new prisoners. That protocol was recently updated to include COVID-19 testing, and facilities in other major cities have followed suit, including in Houston, Miami and Chicago.
Though the Federal Bureau of Prisons has released a new guidance for screening interviews, the Associated Press reports that no prisons have yet obtained medical kits to test for the new coronavirus.
This is part of StateScoop and EdScoop's special report on coronavirus response. Read the rest of the report.