Kansas jail calls tablets 'a great opportunity' for inmates
Tablets in correctional institutions have been criticized roundly, but a jail administrator said they create opportunities for inmates to find personal growth.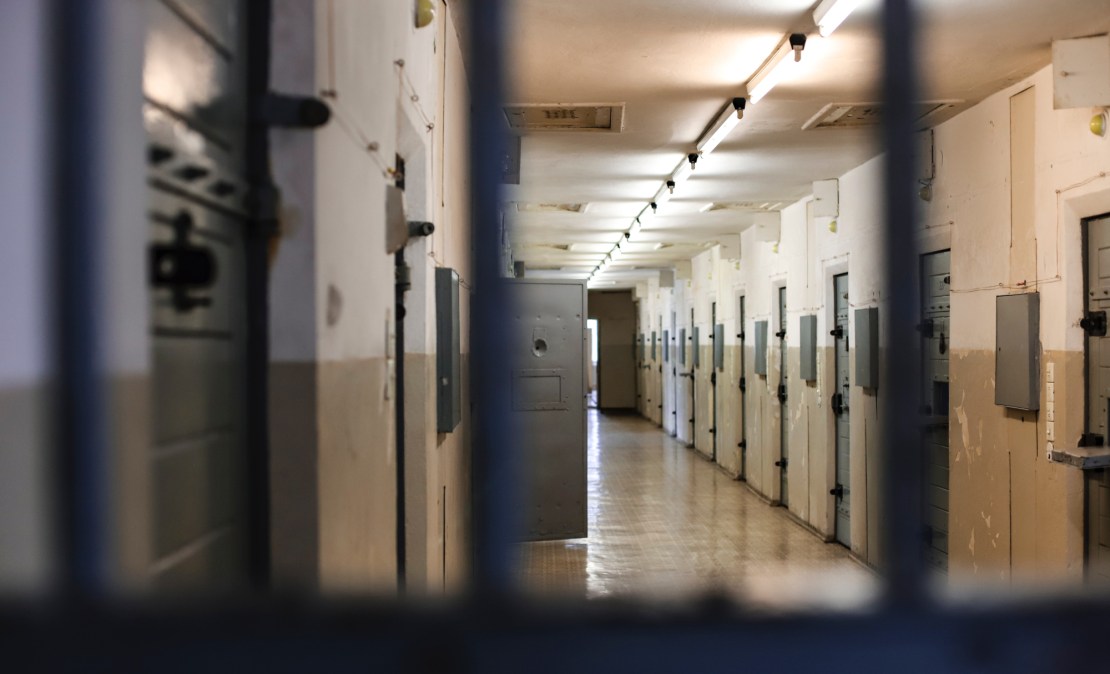 After years of consideration, Sedgwick County Jail in Wichita, Kansas, recently joined many other correctional facilities across the country that offer inmates access to tablets loaded with music, books, games and educational materials.
The county lockup, which houses about 1,500 daily inmates, began a new partnership with Securus Technologies last November that provides inmates with free access to the company's seven-inch touchscreen tablets, which can be checked out a few hours at a time. Inmates can also pay $5 per month to reserve their own password-protected tablets, unlocking additional services, such as a phone app.
Officials said about one-third of their inmates signed up for that monthly service in the first week, with Securus and Sedgwick County splitting the revenue from subscription fees and in-app purchases.
Though such programs through Securus — a Dallas-based firm that claims business with 3,400 public safety and corrections agencies — have been criticized for invading inmates' privacy and jeopardizing correctional officers' safety, officials at the Sedgwick County Sheriff's Office told StateScoop they view this program as an opportunity to provide more learning opportunities to their inmates.
"It's a way for us to push more programming and more options to the inmates who do want some opportunities to improve themselves or change or learn some things while they're here to change their lives," said Jared Schechter, jail administrator for the Sedgwick County Sheriff Office.
Schechter said jail administrators in Sedgwick County had been considering Securus tablets for years, but only recently deemed their security concerns adequately addressed by the company. He said the company showed how it handled similar programs at other institutions, hosting all device connections and content using a Securus server separate from the jail's own networks.
"They showed how they had worked through some of the other concerns we had in the past and mainly showed the success of other large jails they had contracts with and the price point we thought was a fair price point for those inmates," he said.
Securus has been accused of price gouging its users over the years, charging as much as $24 for a 15-minute phone call or jacking up prices around holidays like Mother's Day.
The company's ethics were also called into question in 2018 when the New York Times showed that a Securus service, separate from the one it provides for the tablet loaner programs, was being used by law enforcement officials to track the locations of smartphones, with minimal oversight.
In 2017, Russ Nichols, the chief information officer of California's Department of Corrections and Rehabilitation, said he wanted every inmate in his state to have access to a tablet, citing the positive benefits of increased access to educational materials and the association between family contact and reduced rates of recidivism. But the tablets have been misused in some cases, like in 2018 when more than 350 inmates exploited a software vulnerability that allowed them to acquire $225,000 in multimedia credits. Officials in Colorado subsequently took away tablets from 15,000 prisoners, citing security concerns but denying that the decision was related to the incident in Idaho.
Securus tablets are housed in transparent casing to prevent inmates from using them to conceal contraband, but they've also been used as weapons. An inmate in a Georgia facility, who'd been charged with first-degree murder and kidnapping, last summer bashed a correctional officer's head with a tablet when asked to return it.
And some inmates have protested the introduction of tablets to their facilities, claiming the devices were an attempt to "brainwash" them. In Sedgwick County, Schechter said he overheard a few inmates voice such complaints.
"I explained to them that no, we were trying to give them more opportunities for programming and no one's requiring them to use a tablet," he said. "No one's requiring them to be involved with the tablets at all. It's their decision. I think it's just a great opportunity to give inmates who want a chance to change and want a chance to learn some things while they're here."