One Year In: Pa. rethinks its cloud budgeting plan
Pennsylvania officials had wanted to use a "pay as you go" model for its next generation of cloud services. But the state CIO said that didn't mesh with how the state budgets funding.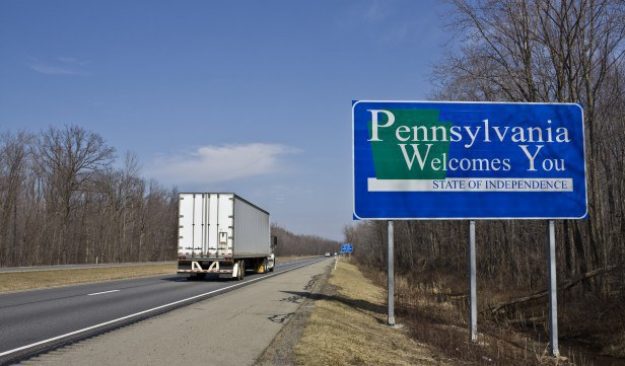 Pennsylvania is revamping how it plans to pay for its $681 million, seven-year cloud computing project.
As the state moves the contents of several of its data centers to the cloud, officials originally had wanted users to pay for storage space as needed. However, the "pay as you go" model didn't mesh with how the state appropriates funds, so officials are instead moving forward with a plan where the state projects consumption and budgets for it ahead of time, state Chief Information Officer John MacMillan told StateScoop.
To save money under this new strategy, the state must figure out how best to predict its needs, MacMillan said.
"Now we're learning that we have to get better at predicting capacity and the need for it, and then controlling the elements of how we increase and decrease consumption through our agreement," he said. He added, "When we're properly controlling the quantity levers, then we're able to realize savings and achieve a level of budgetary flexibility that we hadn't had prior while avoiding investment in facilities and IT infrastructure."
The cloud project was the brainchild of former CIO Tony Encinias, who said it would be a "game changer for state governments." He brokered the deal with Pennsylvania-based Unisys Corp. last year.
In April, the state began a 42-step process to consolidate seven data centers into a "cloud-enabled environment," which uses a public cloud and an internal private cloud that operates out of what remains of the state data centers, MacMillan said.
As of Friday, that process was more than 90 percent complete — and the state had conducted a massive migration of major mission-critical systems in several state departments and agencies. In fact, 10 agencies have completed their migration to the new cloud-enabled system: the Department of Human Services, the Transportation Department, the Health Department, the state education retirement system, the Corrections Department, the Department of Labor and Industry, the Civil Service Commission, the Insurance Department, the state's Department of Aging and the Pennsylvania Liquor Control Board.
Through the end of the year, MacMillan said the state has scheduled a major migration for every weekend. And so far, there have been little to no interruptions to service.
"There are weeks and months of planning that go into a very short, hour-by-hour, almost minute-by-minute cutover. The goal of it is to not interrupt the service more than is absolutely necessary," MacMillan said. "I describe it as repainting a plane in the air. The business of the commonwealth went on with minor interruptions, and we still moved with no major unplanned business impact."
Going forward, MacMillan thinks that this "cloud-enabled model" will be as impactful as the rise of outsourcing, or managed services, was several decades ago.
"We've evolved our own thinking about what that kind of business relationship means to us, and how it benefits not only the services of a centralized agency, but how those services now support multiple agencies and the broader set of services that citizens consume," MacMillan said. "We're going to mix how external providers deliver services to us. I think that evolution of this market will continue. It's a natural part of the business."
StateScoop's "One Year In" series evaluates people, projects and programs that are a year into their life cycle. Check back with StateScoop for more installments in the coming weeks. To read more installments in this series, click here.

Contact the reporter who wrote this story at Jake.Williams@StateScoop.com, or follow him on Twitter at @JakeWilliamsDC