Ohio officials break ground on world's largest autonomous car testing facility
The 540-acre SMART Center is the newest addition to a major transportation research center in central Ohio.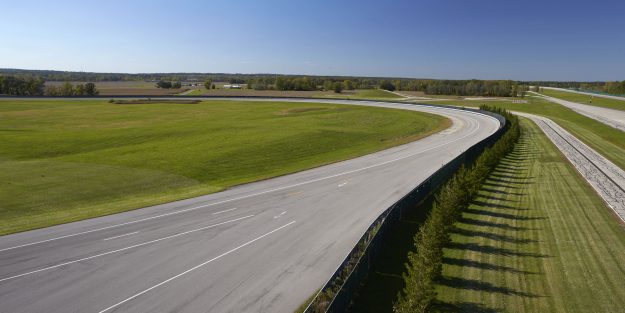 Ohio's Transportation Research Center broke ground on what will be the world's largest autonomous-vehicle testing facility this week, in a boost to business and research on self-driving cars in the Midwest state.
TRC's 4,500-acre campus in East Liberty will, since the groundbreaking on Monday, now also house the 540-acre, $45 million SMART Center. TRC is North America's largest vehicle testing center and has evaluated prototypes for new cars, trucks, and motorcycles for safety, energy, fuel consumption, and other criteria for nearly 40 years.
The SMART Center will be used to test advanced automotive and mobility technologies, like self-driving features, in a repeatable real-world environment before the vehicles are rolled out to the public.
Included in the center will be a 1.2-mile-long, six-lane-wide connected roadway, a network of movable intersections, roundabouts and oblique intersection scenarios, and a 10,000-square-foot control building, among other things.
"This is a giant step forward in making Ohio the go-to state for developing vehicles and smart transportation technologies of the future," said Republican Gov. John Kasich. "The SMART Center positions Ohio as the premiere destination for researchers, developers, and manufacturers to test, build, and deploy advanced mobility solutions that will make our roads safer and less congested."
The project is being funded by the State of Ohio, The Ohio State University, and JobsOhio, a private nonprofit economic-development group. Construction is expected to take about 18 months, and the center is slated to open by the end of 2019.
The SMART Center will also connect to the 33 Smart Mobility Corridor, a 35-mile stretch of highway just north of Columbus that, according to The Ohio State University , the Ohio Department of Transportation is equipping with fiber optic cables and wireless sensors that will enable open-road tests for self-driving vehicles.