NYC Council makes Mayor's Office of Data Analytics a permanent part of city government
The legislation makes the city's cross-cutting data analytics office a required piece of the mayor's office.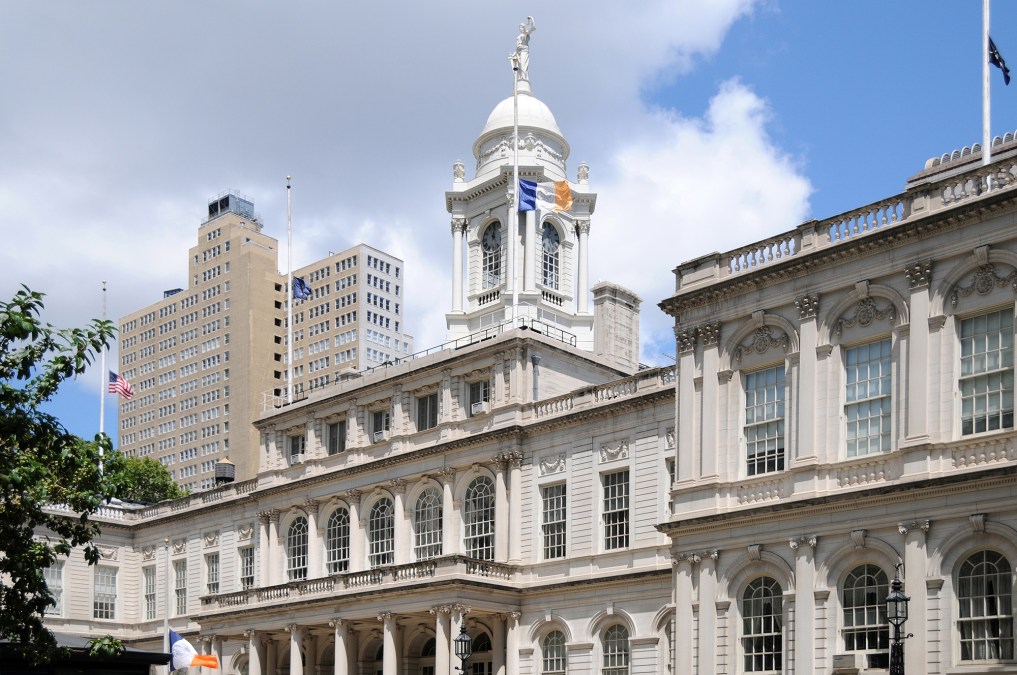 The New York City Council this week passed a bill adding the Mayor's Office of Data Analytics to the city charter. The move represents perhaps the first such move to add a data analytics office to a major city's foundational document. It also prompted some data advocates to say it could encourage other cities to follow suit.
Approved Wednesday, the bill, Introduction 1137-A, ensures that "the mayor shall establish an office of data analytics."
Council member Ben Kallos, one of the bill's dozen sponsors, said in a statement provided to StateScoop that "the objective information received from the Mayor's Office of Data Analytics is a valuable tool for the NYC Council and helps us to be more robust in our work. While MODA was created by executive order 306 under Mayor [Michael] Bloomberg, we must ensure that this office survives successive mayoral administrations."
When mayor's offices in small or midsize cities make changes to their charters, it doesn't typically get this kind of attention, said Katya Abazajian, director of the open cities team at the Sunlight Foundation, a nonprofit that advocates for transparency in government.
"The fact that New York is doing it is really setting a strong precedent for those that maybe don't have the authority or that need a little more encouragement to make these kinds of innovative changes," Abazajian said.
Centralized city data analytics teams — which work with agencies from across an organization to standardize data, establish processes for making data-sharing a more regular occurrence, and help find datasets tucked away in other offices — are sometimes moved to the information technology agency when a new mayor takes office. But that's not a great solution, Abazajian said.
"It makes sense that these roles should be at the executive level because they do need to have cross-cutting access to a lot of issues and departments," she said. "And so it does make sense to codify it at that higher level so that they don't get burdened with the governance issues of being under a department that has a different mission."
Many of the current data analytics teams and initiatives around the country exist thanks to executive orders, council resolutions or proclamations, like the one Bloomberg signed in 2013 creating MODA. That's a "disconcerting" and potentially shaky foundation for encouraging use of data in government, said Stephen Larrick, a civic data advocate and lead of city partnerships at Stae, a Manhattan-based startup that develops data-management tools for city governments.
"So far, actual law has been the exception," Larrick said. If people want their governments to make decisions that are based on data, he said, what New York City has done is a "critical" first step toward that future.