New York State CIO Tony Riddick to retire
Angelo "Tony" Riddick, who was named state CIO in December 2020, plans to retire at the end of the month.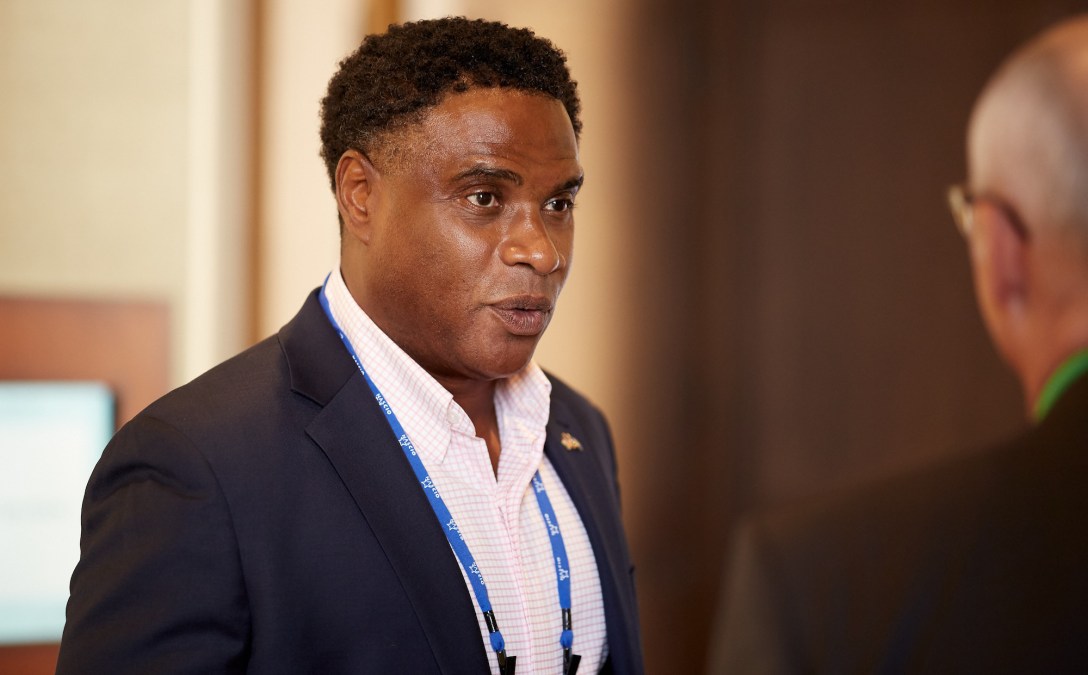 New York State Chief Information Officer Angelo "Tony" Riddick will retire at the end of the month, state officials confirmed to StateScoop on Tuesday.
Riddick, who was appointed to the role in December 2020, recently tendered a letter of resignation to Gov. Kathy Hochul and plans to move to Florida, where he and his wife own a home.
"While he is forever grateful to New York State for the opportunity of a lifetime, now is simply the right time to return to Florida and settle down in the house he and his wife built together for their retirement," a spokesperson for the New York State Office of Information Technology Services told StateScoop.
Riddick had been out of government for about a year when he was hired to head up New York's IT at a time the state was charting its recovery out of the worst of the COVID-19 pandemic. He had previously served as CIO of the U.S. Virgin Islands from 2016 through 2019, a stint that included hurricanes that battered the Caribbean territory.
At the time of Riddick's hiring in New York, the state's IT had been led for more than a year on an interim basis by Jeremy Goldberg, who's now an executive at Microsoft.
Since moving to Albany, Riddick's role has focused on configuring state agencies for post-pandemic operations, modernization projects across government — like an overhaul of the state Department of Labor's technology portfolio — and significant investments in cybersecurity across the public sector.
In February 2022, Hochul, Riddick and New York City Mayor Eric Adams opened a cybersecurity operations center in Brooklyn capable of monitoring state- and local-government networks for malicious activity. Among the services the center has rolled out is a $30 million annual program providing endpoint detection to all 62 counties and several major Upstate cities. Hochul is also looking to increase the state's cybersecurity budget by $35 million this year.
Riddick implemented a five-year technology roadmap for the state, including wider adoption of tools like multifactor authentication and artificial intelligence.
He appointed several key officials during his time as CIO, including a new chief information security officer, Chris DeSain, and the state's first chief privacy officer, Michele Jones.
"Tony is proud of the work he helped lead at ITS since December 2020, including assisting state agencies emerge better, stronger and more responsive after the pandemic, making real and significant progress on state modernization efforts, and establishing the Joint Security Operations Center — a national model for cybersecurity collaboration across all levels of government," the spokesperson said.
New York Deputy CIO Jennifer Lorenz, who's been with the Office of Information Technology Services since 2012, will step up in an acting capacity upon Riddick's departure.
"Under her leadership, this organization will continue to function at a very high level, providing innovative tech solutions to more than 50 state entities and the people of New York," the spokesperson said.