New York's cybersecurity operations center rolls out endpoint service to locals
Gov. Kathy Hochul announced a $30 million shared services program to help cities and counties detect network intrusions.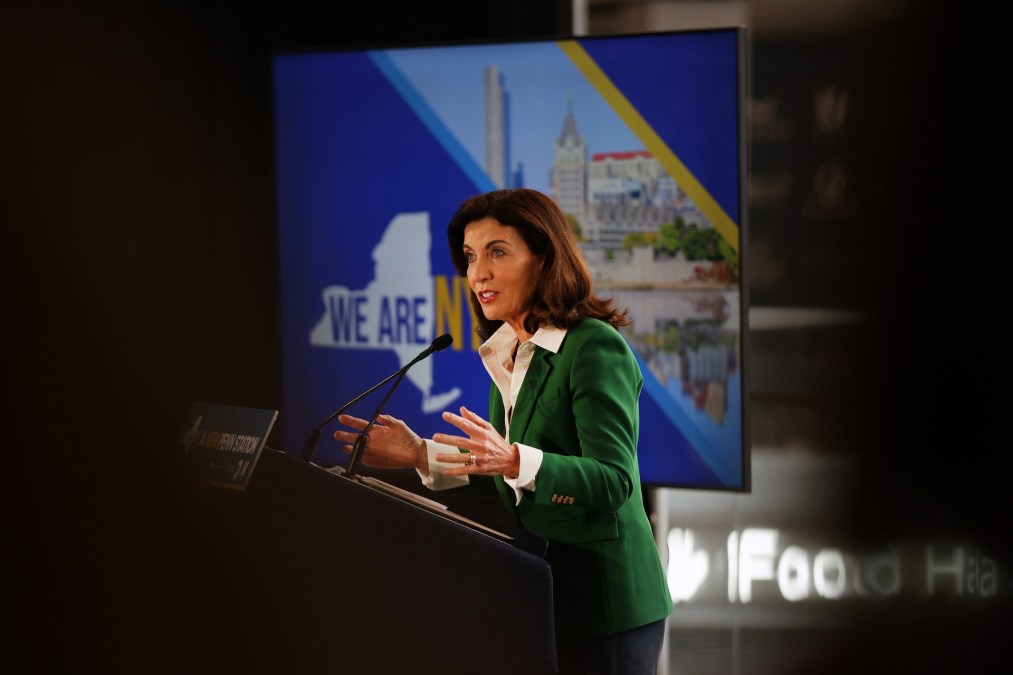 New York Gov. Kathy Hochul said Thursday that the state's 62 counties and several city governments can begin subscribing to an endpoint detection and response service as part of a new shared cybersecurity services program.
In a press release, Hochul and other state officials said the $30 million program will give local governments access to a detection platform developed by the security technology firm CrowdStrike. The governor's office said the offering follows on the February opening of a security operations center the state is running in conjunction with New York City and several other cities across the state.
Along with the county governments, the cities of Albany, Buffalo, Rochester, Syracuse and Yonkers gain free access to the CrowdStrike platform, which is used to detect potentially malicious connections on networks.
Paul Lutwak, the director of information technology in Upstate New York's Madison County, called the program a potential "game-changer for counties and municipalities statewide."
"Most counties can't possibly afford all of the defense systems needed to protect our networks and data, and no single county can do what the state can do," Lutwak, who is also president of the New York State Local Government Information Technology Directors Association, said in a press release.
Many other shared security services programs serving state and local governments also use CrowdStrike's endpoint detection platform, including the Center for Internet Security, which offers it to members of the Multi-State and Election Infrastructure ISACs.
Hochul and New York City Mayor Eric Adams called the security operations center a "first-in-the-nation" effort when they opened it in February. Along with state officials and the participating cities, the center — operating from an office complex in Brooklyn — is also meant to support major critical-infrastructure entities, including the Metropolitan Transit Authority, the New York Power Authority and the Port Authority of New York and New Jersey.
Hochul's administration also made a pair of cybersecurity appointments last month, including a new chief information security officer, Chris Desain, and the new role of chief cyber officer, held by Colin Ahern, a former New York City deputy CISO.
Other states have recently opened or expanded SOCs with the goal of providing greater support to local governments. Iowa officials recently expanded an operations center there to provide 24-hour monitoring and more services for localities.