New York State seeks additional $35M for cyber, with critical infrastructure focus
Gov. Kathy Hochul proposed increasing New York's $62 million cyber budget and created a new team to assess industrial control systems.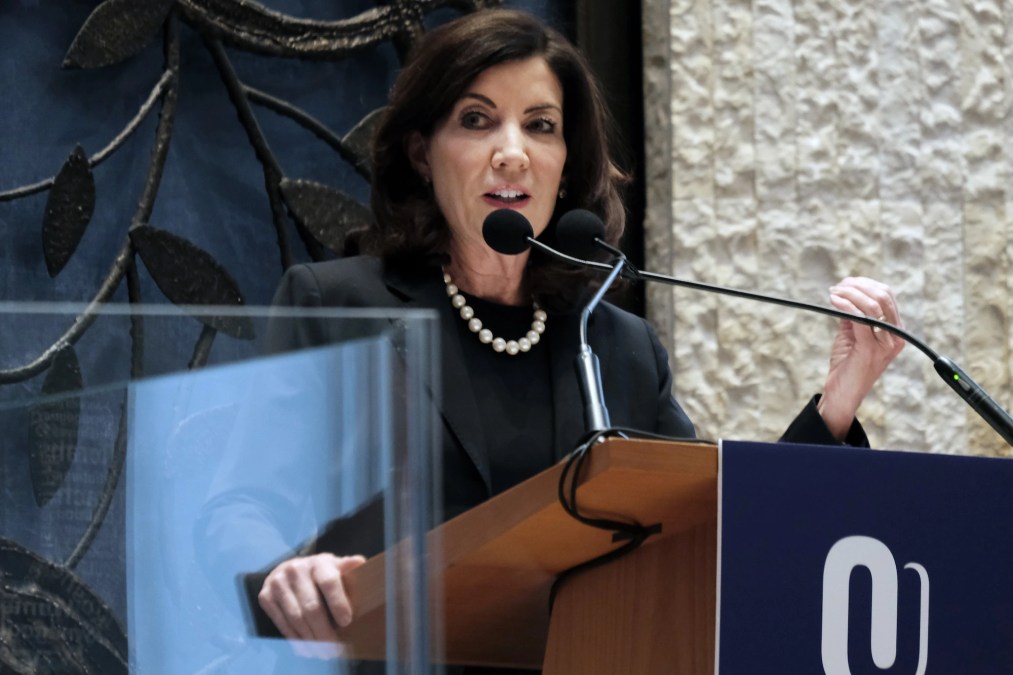 New York Gov. Kathy Hochul on Tuesday proposed a fiscal 2024 plan that would increase the state's cybersecurity spending by $35 million and add a new effort aimed at protecting critical infrastructure assets from Long Island to Buffalo.
The money, adding to the $62 million the state laid out for cyber efforts in fiscal 2023, would be used to increase the shared services that cities and counties receive from the state — and build upon the Joint Security Operations Center that Hochul opened in Brooklyn last year. Since launching last February, the center has extended several network security products, like endpoint detection services, to local governments.
"As the threats to our digital infrastructure continue to evolve and grow in sophistication, it is more important than ever that we invest in the resources to protect New Yorkers from cyber threats," Colin Ahern, whom Hochul named chief cyber officer last year, said in a press release.
According to the 277-page book Hochul's office published this week outlining her vision for New York as she begins her first full, four-year term, state officials last year responded to 57 cyber incidents affecting counties, municipalities, state offices and other entities. That figure included a ransomware attack on Suffolk County that seized up local agency systems for months last fall and has cost more than $6 million in recovery expenses.
Several Upstate New York counties' clerks offices were also snagged up last month because of another malicious incident affecting a records-management vendor.
Along with the shared services funding, Hochul also announced this week the creation of a new team, within the New York Division of Homeland Security and Emergency Services, that will assess industrial control systems at critical infrastructure and manufacturing facilities across the state. The team, which will be run out of DHSES's counterterrorism office, will be tasked with reviewing control systems at energy utilities, factories and transportation systems statewide, Hochul's office said.