New Jersey's innovation office shares digital service lessons from the pandemic
The New Jersey Office of Innovation worked with the Beeck Center at Georgetown University to transform the state government into a digital-first operation.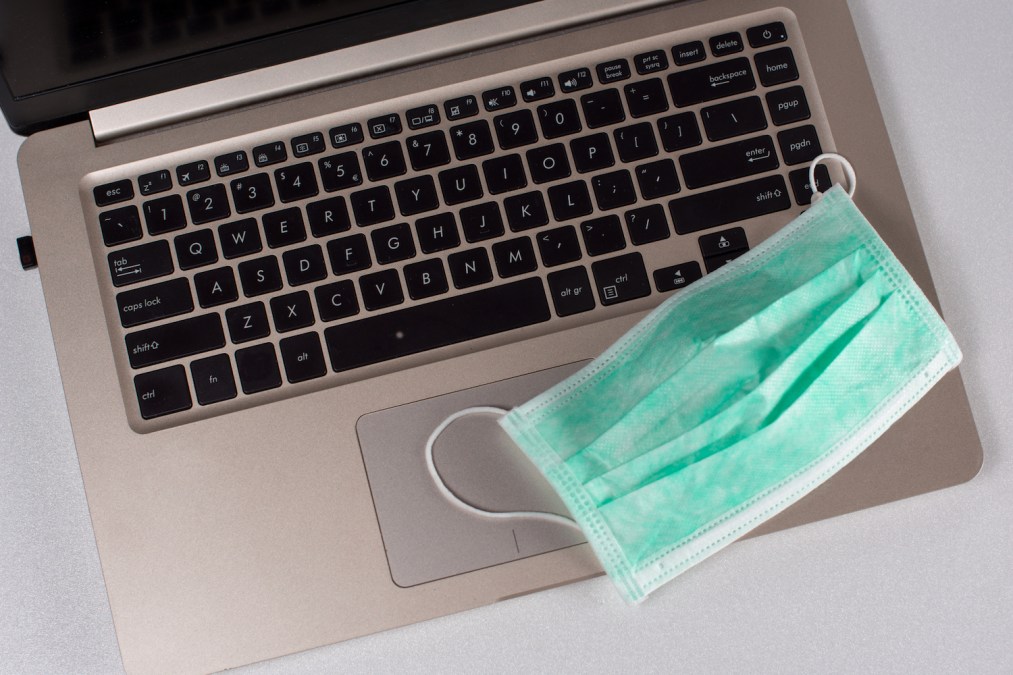 New Jersey's Office of Innovation has been busy over the last several months in transforming the state government into a digital-first operation, enabling new online services that cover everything from COVID-19 health recommendations to internal supply chain check-ups.
Officials recently worked with the Beeck Center for Social Impact and Innovation at Georgetown University to share the lessons they've learned, including that partnerships are crucial when dealing with an unprecedented crisis.
The New Jersey innovation office is one of several that the Beeck Center worked with with to capture the best practices in state and local government digital service delivery. (It also worked with the recently created Colorado Digital Services agency.) By embedding its researchers in state agencies, the Beeck Center is hoping to create a policy playbook that other digital services agencies can use.
While the project started before COVID-19 spread throughout the country, the pandemic has only served to highlight the importance of a robust digital services team in state government, said Giuseppe Morgana, the New Jersey office's digital director.
Morgana and Conor Carroll, the Beeck Center fellow who embedded with her office, wrote in a blog post last month that New Jersey has been able to rapidly modernize its communication systems and public health information resources thanks to partnerships with third-party vendors and organizations like Yext, a cloud-based search provider that built the state's COVID-19 information hub and the Federation of American Scientists, a nonprofit think tank that helped the state build a question-and-answer tool for frequently-asked pandemic inquiries.
"Traditional government processes for adopting new technologies and hiring new talent may not be designed for the urgency of these issues," they wrote. "But in this crisis environment, additional channels of support are available to augment and expand the capacity and capabilities of the public sector."
The technical support from Yext and FAS allowed Morgana's team to focus on delivering policy information to New Jersey residents in the simplest way possible, translating legislation and executive orders out of legalese and into easily understandable answers. Real-time data on user searches also allowed New Jersey's coronavirus response site to boost answers to the most frequently asked questions, reducing the amount of time users had to spend looking for information.
The innovation office also collaborated with U.S. Digital Response, a volunteer group of civic technologists, and Rutgers University to build both public-facing and internal tools, including a website that helped small business owners find information about government assistance and an internal rapid-assessment tool that gave state officials insights into their supply chain for personal protective equipment.
"Many private sector partners have made their products, talent, and services available to be deployed in innovative projects at no cost at this time," Carroll and Morgana wrote. "Innovation teams can add value by understanding these opportunities and performing the diligence to ensure they follow best practices in building modern, responsive technology and will not be detrimental to the state in the long-term."
New Jersey, like many other states, has technical debt that has continued to grow as it's maintained the same procurement practices and IT systems that were in place decades ago. New Jersey Gov. Phil Murphy called for help earlier this year in fixing the state's decades-old unemployment system, but Morgana and Carroll said now is the time to roll out new modernization efforts to completely replace old systems, even if it happens in phases. A significant part of a successful modernization, they wrote, is to get developers working alongside the policy and communications teams of the agencies that are reliant on legacy systems.
"There is an opportunity to partner closely with public agencies across government to understand their needs at this time and concurrently address long-standing technical debt – including supporting teams that are already working on these challenges across government," Morgana and Carroll wrote.