How Colorado turned an idea into a real digital services agency
Colorado Digital Service director Kelly Taylor reflects on the organization's first months and explains its "therapeutic" workforce-marketing strategy.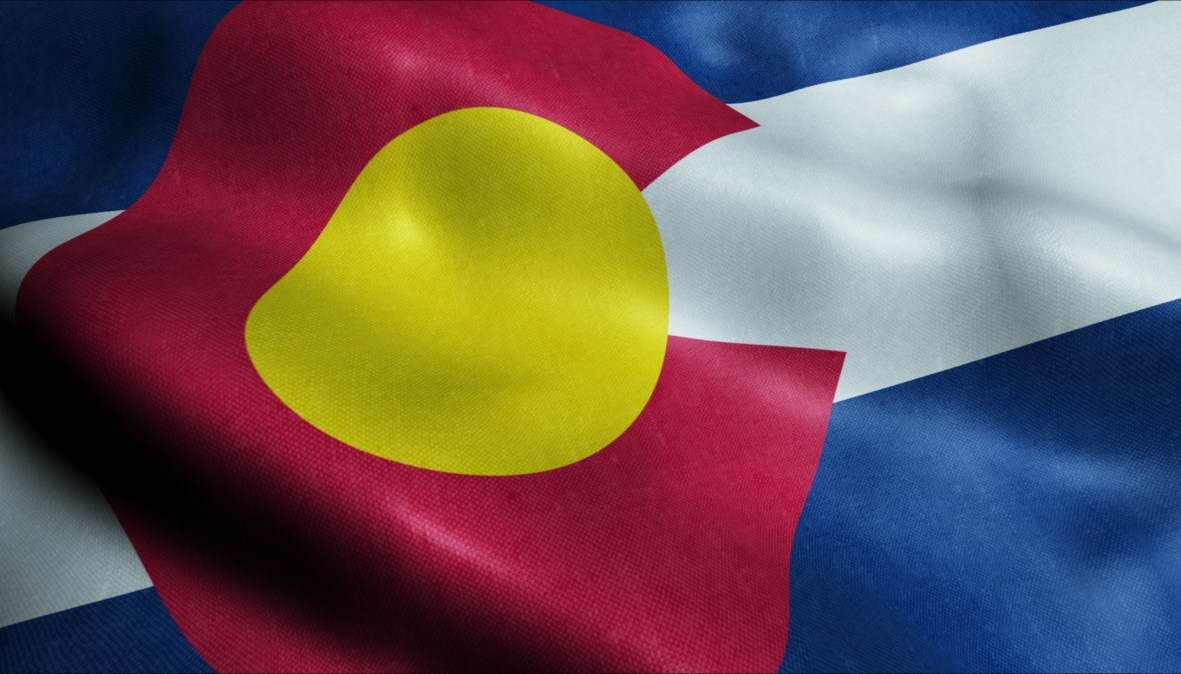 Colorado was not the first state to create an office dedicated to building out its digital-government services by recruiting civic-minded techies. Agencies in California and Georgia have been building more "user-centric" online services, websites and forms for years, but the Colorado Digital Service that Gov. Jared Polis announced last year may be of a different breed.
Rather than looking for programmers and software engineers to join government for the long haul, Colorado's new venture is recruiting technologists who may just want to take a break from the private sector and lend their talents to the state for a year or two. It's a model popularized by the U.S. Digital Service, the White House technology unit that sprouted up in 2014 after the infamously botched launch of HealthCare.gov.
Polis recalled observing how, as a member of Congress at the time, the USDS's initial team took lessons from HealthCare.gov and applied it to other federal agencies. And after he was elected governor in 2018, he sought to do something similar for his home state.
"At the state level we can be even more nimble than the federal government," Polis told StateScoop. "It really highlights Colorado's innovative spirit."
Heading up the Colorado Digital Service, which is housed inside the state Office of Information Technology, is Kelly Taylor, a former product manager at IBM Watson who relocated from Denver to Washington for a two-year stint with USDS, where he developed APIs for the Centers for Medicare & Medicaid Services. But when his time in D.C. was up, Taylor found himself still interested in public service and decided to pitch Polis' administration on what USDS-like program for the state of Colorado might look like.
"I just loved [Washington]," Taylor said. "But at the same time I was really thinking about the state of Colorado. Following the politics here, learning more about the state legislature, all of these things I had never followed before. I would talk to people in Colorado about the thing I was doing, they'd say, 'we should totally do that in Colorado.'"
Earlier in his career, Taylor had also been through Techstars, the startup accelerator that Polis co-founded before entering politics. Once back in Colorado, Taylor pitched Polis and got the support of the state's new chief information officer, Theresa Szczurek. Since November, he's been building a small team that will tackle things like the state's enterprise resource planning system and its upcoming digital ID project.
Though housed in the state Office of Information Technology's bureaucracy, Taylor said the Colorado Digital Service has a very startup feel. In a lengthy interview, he talked about how he boned up on health policy, why people flock to Colorado — it has something to do with the sunshine and skiing — and why he's recruiting via a Slack channel.
Governor Polis said he wanted to model the Colorado Digital Service on the U.S. Digital Service. What's your ambition for the team you're building?
Much like the United States Digital Service, the Colorado Digital Service will use and design technologies to provide better government services. What we're doing here is 99 percent modeled at my experience at U.S. Digital Service. The name Colorado Digital Service, it's really about attracting private sector talent into government: engineers, product managers, designers.
Considering that model, what from your time at USDS are you bringing to Colorado?
Coming into USDS, you go onto an agency. I spent all my time at the Centers for Medicare & Medicaid Services. My last startup was acquired by IBM, and I spent two years at IBM Watson. During my experience at IBM Watson, I worked a lot with health care and customers, and how to leverage natural-language processing into the things they were doing. While I'm familiar with health care policy, like HIPAA, I didn't understand things like the 21st Century Cures Act or any of the interoperability legislation coming out of CMS. So the first thing I had to do was really get up to speed on how to consume policy.
So how did you get up to speed?
All the project management, software development stuff I worked on, I had all these information pipelines, but not anything to do with policy. Over the year in D.C., I was reading Politico Pulse every day, getting comfortable with legislation and regulation. When I talk about what a gap that was, my overall knowledge of things, it was so very important. With a really bright engineer who's interested in working in government, that's usually the piece of the puzzle they don't have. When you look at digital service teams, usually the teams are pretty horizontal or generic in how they want straight talent to come in. But health care stuff, you want health care people.
The Obama administration bringing programmers and engineers into government for a year or two to fix HealthCare.gov after its launch is basically the USDS origin story.
The best thing about it is that it's a low barrier to entry. A lot of people I've talked to, they just don't understand. Applying for jobs is the wrong word — the whole process of coming into government seems arduous. We're recruiting in different places. There's this Slack channel, Denver Devs. That's one of the places where traditional government isn't reaching.
A casual Slack channel?
There's hundreds and hundreds of product managers from all the startups here in Denver and Boulder, that's where they hang out. There's a job board. When I posted there, people were super interested. I hear people talk about going into [government as] therapy after their startup. They go to therapy and then go right back, but I fell in love with it. And continuing on with this kind of government service, we see that across the country. There's a New Jersey digital service, there's one popping up in Connecticut.
In your case you were able to go home to Colorado. What made you want to do this for your home state?
We moved to D.C. for a year, my wife and my 10-year-old and 8-year-old, to the Woodley Park neighborhood. I just loved it. We've been back there seven or eight times since we left. But at the same time I was really thinking about the state of Colorado. Following the politics here, learning more about the state legislature, all of these things I had never followed before I lived in D.C. The interesting thing about CMS is that it's one of those things that really does cross into states with Medicaid. I was working on interoperability stuff, so I was talking to states about their approach to things. I would talk to people in Colorado about the thing I was doing, they'd say, "we should totally do that in Colorado."
Who did you talk to?
I was talking to then-Gov. [John] Hickenlooper, Gov. Polis's team, [former State Treasurer] Walker Stapleton's team. And this guy Matthew McAllister [a former smart-city project manager for Denver], he worked for Obama for five years at the White House Office of Science and Technology Policy and is super tuned-in to all this stuff. We talked to Denver and Boulder's tech communities. Guys like Erik Mitisek. He was Hickenlooper's chief innovation officer, he started this thing called Denver Startup Week. Once it got to that point, we were well on our way writing proposals.
You knew Governor Polis going back to the Techstars days. Was he an easy sell on it?
Yeah, he gets it. He understands the power of what we call "just add talent." With the Office of Information here in Colorado, there's already talent. So let's build on that. Let's get people around Denver and Boulder. Boulder has this thriving startup scene. All the big companies are here as well. This was pretty easy. Now comes all the talk about iterating and experimenting. It's a good way of testing things on a small scale to see if they work.
When Theresa Szczurek was appointed CIO, one of the first things she talked about was creating what she called "customer delight."
I've heard that. We first met when I was pitching this idea. We would talk about some of these concepts: show, don't tell — things like that. She totally helped me out. She said, "Why don't you show us what a digital service would be like, and why don't you show me how to get talent attracted to government service by doing a quick pilot?" So, we signed NDAs with the state, asked for private volunteer citizens, brought 10 of my friends together, and we looked at one of these projects the state was working on. The customer delight thing is interesting because OIT is a centralized, all-things-IT. The agencies are customers, but also the citizens are our customers. When you work in APIs, you're often building things that developers are using to impact citizens.
Now that you've staffed up a bit, what are you tackling?
We'll bounce around and work on a couple different things. We'll do a lot of discovery sprints. Two-to-three weeks at a time. A lot of advocating for strong project management, strong UX throughout the government. One project we talked about is the ERP system, called HR Works. There's a couple different ways Digital Service can help. The discovery sprint is one. Embedding as a team is another. We'll be serving as product managers in different roles to move things forward.
You're looking for people who want to spend a year or two in government, but seems like you've made the switch for longer than that.
I love telling people that Colorado has 300 days of sunshine a year. World-class skiing. It's such a draw for people to come live here. It's a place where the lifestyle is first for many people. But this idea of giving back to a state they want to move to is super powerful. We've been blown away so far by the number of people interested. We've been able to refer them to other parts of government. The more people the better.
This interview, which was condensed and edited for clarity, is part of StateScoop and EdScoop's special report on user experience. Read the rest of the report.