NASCIO renews call for IT and cybersecurity aid to states in pandemic relief bill
The demand comes as Senate Majority Leader Mitch McConnell prepares to introduce his "phase 4" relief bill.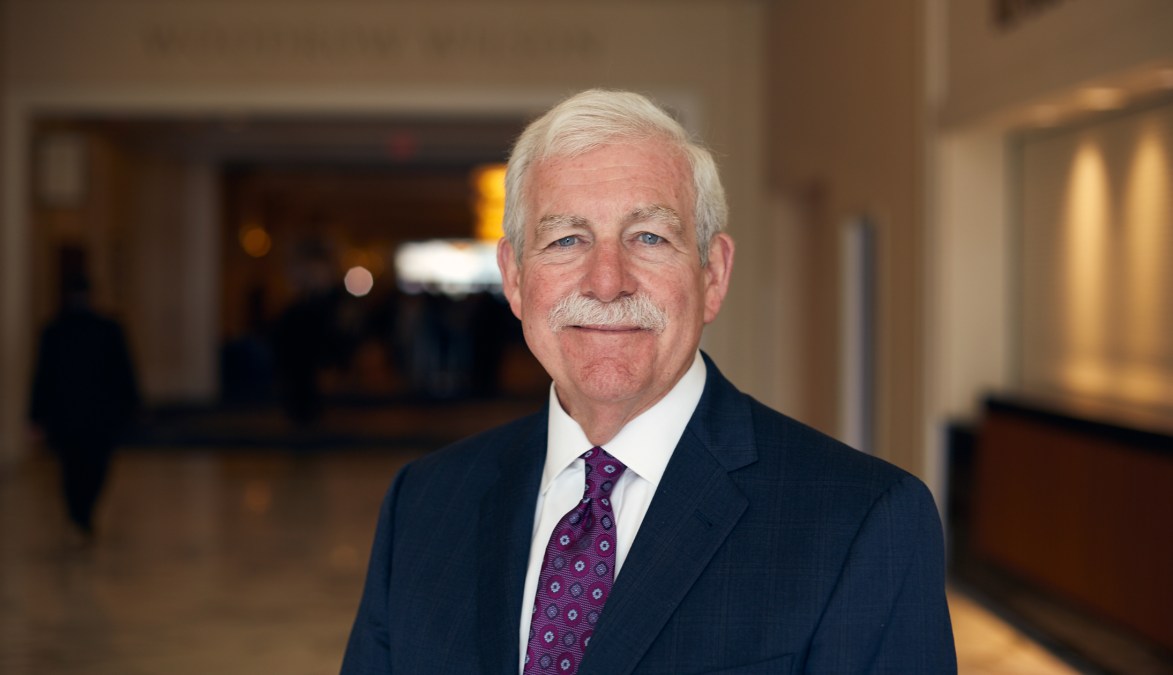 With the demand for digital government services not abating and state budgets dwindling, the National Association of State Chief Information Officers on Tuesday called upon the U.S. Senate to include funding for cybersecurity and other IT functions in the next round of pandemic relief funding.
In a letter to the chamber's leaders, NASCIO President and New Hampshire CIO Denis Goulet and Executive Director Doug Robinson wrote that state technology agencies are continuing to experience unprecedented demands to ensure the continuity of critical government services while states' tax revenues remain low due to the economic fallout of the COVID-19 crisis.
"State IT agencies, led by state CIOs, have rapidly invested in significant IT infrastructure to support the drastic increase in technological and security demands, but additional resources are clearly needed as the impact of COVID-19 is likely to last for years to come," reads the letter, which is addressed to Senate Majority Leader Mitch McConnell, R-Ky., Minority Leader Chuck Schumer, D-N.Y., Appropriations Chairman Richard Shelby, R-Ala., and Vice Chairman Patrick Leahy, D-Vt.
The letter goes on to specifically request dedicated cybersecurity funding for state governments, allowing states more flexibility in using federal assistance to address technological needs and inclusion of the DotGov Act, which would help state and local governments move their websites onto the secure, federally administered .gov web domain.
While the Democratic-led House passed a "Phase 4" relief bill in May, McConnell is only expected to introduce a Senate proposal this week that will be much slimmer than the $3 trillion HEROES Act, which included nearly $1 trillion for state and local governments.
And in an interview with StateScoop, Matt Pincus, NASCIO's government affairs director, conceded that specific outlays for IT functions are probably unlikely to appear in any final relief bill Congress works out before its August recess. The HEROES Act does not specify any IT or cybersecurity funding in its state and local aid, though it would give governors and mayors broad discretion on how to use those funds.
Still, Pincus said, it's vital that states be able to fully fund their IT and cybersecurity functions, especially with requests for unemployment benefits and small business loans remaining at record levels. Traffic to unemployment websites alone has increased 2,000% since the start of the pandemic, the NASCIO letter states.
"The federal government charges states to administer hundreds of programs," Pincus said. "You've got to give them the tools, and that starts with IT."
But early reports suggested that McConnell does not plan to offer any additional support for states and cities in his initial draft, though he might propose allowing previously appropriated pandemic relief funding to be used more flexibly.
Separately, the National Governors Association on Monday renewed its call for more money for states.
"We continue to stress the need for Congress to pass a coronavirus relief package that provides the funding desperately needed by state and local governments. Millions of state and local government jobs depend on this aid," said Maryland Gov. Larry Hogan, the association's chairman.
Any final relief package will be subject to negotiations between McConnell, House Speaker Nancy Pelosi and the Trump administration, which has shown opposition to additional state and local relief. But Pincus said he expects some "horse trading" for assistance funds.
But Pincus also said that state IT departments need a financial injection — and soon — after months of emergency spending to reinforce unemployment systems, massively expand licenses for virtual private networks and other remote-work software and distribute new mobile devices.
"Every conversation you have with a CIO is that we would not have done what we've done without our vendor community," he said. "But CIOs are expecting bills coming."