NASCIO elects new heads of corporate leadership council
The association highlights the importance of its corporate membership at this year's annual conference.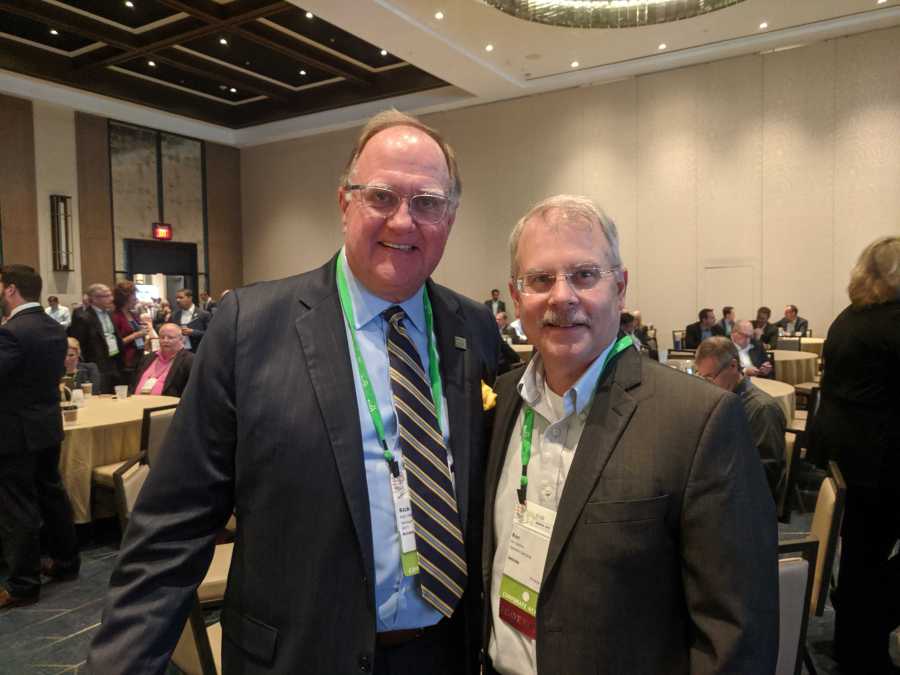 The National Association of State Chief Information Officers announced Tuesday that its corporate members have elected new leaders of its Corporate Leadership Council.
Rick Webb, a former North Carolina CIO who is now Accenture's North America industry lead will serve as the committee's chair during NASCIO's 2019-2020 program year. Former Montana CIO Rob Baldwin, now a specialist executive at Deloitte Consulting, will be the vice chair.
Webb was North Carolina's first statewide CIO, departing the position in 2000. Baldwin was appointed as the CIO of Montana in 2013 and held the position until retiring from government last year.
NASCIO describes its Corporate Leadership Council as a subsection of dedicated NASCIO members "committed to utilizing private sector intellectual and financial resources to serve NASCIO and its members."
Announced during NASCIO's Annual Conference in Nashville, Tennessee, the group's new corporate leadership aligns with a common refrain from state government officials at the event, who refer to industry representatives not merely as vendors, but as "corporate partners" essential to the success of their technology initiatives.
Baldwin and Webb told StateScoop their roles as heads of NASCIO's CLC helps bridge the connection between industry and the public sector.
"Right now we have 185 corporate members for NASCIO and so our role is to work with them to bring programming, encourage them to be parts of committees, really in a support role to the public-sector members, the CIOs," Webb said. "It's really an organization where we test ideas, we use it as a networking opportunity to learn about what states are doing."
Baldwin said their leadership will help provide representation to the corporate NASCIO members who sit on its executive council.
"Rick as the chair and myself as the vice chair actually sit on the council as ex officio non-voting members," Baldwin said. "But we're there to participate and to add our views in the conversations that the executive council has when they meet."
That both Baldwin and Webb have been statewide CIOs is hugely helpful, Baldwin said.
"It helps tremendously," he said. "Having both viewpoints, having been the client and understanding that level of partnership and how to engage with the vendor community and the corporate community that serves these states I think is invaluable."
Additionally, NASCIO — which is celebrating its 50th anniversary in 2019 — recognized corporate members for their longstanding support of the organization. The software company Information Builders and Oracle were each presented with a Corporate Longevity Award for supporting NASCIO for the past quarter-century. Deloitte was given the same award for 20 years of support.
Other Corporate Longevity Award recipients:
15 years: CDW-G and e.Republic
10 years: IDEMIA and Salesforce
5 years: Apptio, Compuware Corporation, EY, Forescout Technologies Inc., Integris Applied, KSM Consulting, Pure Storage, Security Mentor Inc., SHI International Corporation, Tanium and Veritas Technologies LLC