Written by
Jonathan Reichental
Though our future as humans firmly belongs in cities, the United States has lagged behind in the creation of master-planned cities. But the city of Telosa, an ambitious project announced in September, could turn the tide on that trend.
The recent uptick in the drive for completely new communities built from the ground up includes the need to support population growth, create innovative living environments, the attractiveness of real-estate as an investment and the generation of economic growth. Countries that are breaking ground on new urban centers include China, Nigeria, Malaysia, Morocco, Kenya, Oman and Indonesia. There's Songdo in South Korea, NEOM in Saudi Arabia, and Nurkent in Kazakhstan. 
The U.S., meanwhile, has lagged behind. Sure, there are interesting and important urban projects, including Bill Gates's Belmont project in Arizona, and impressive suburban developments close to major metropolitan areas referred to as "edge cities." It's also fair to recognize that unincorporated settlements in the U.S. regularly have their status officially changed to a city. 
But the proposed city of Telosa could be a meaningful advance. 
Derived from the ancient Greek word telos, meaning "higher purpose," American billionaire Marc Lore announced the project in September 2021. While the 200,000-acre location has yet to be determined, the proposal describes a vision for a sustainable city of five million people by 2050 that will, according to the city's website, "…create a new city in America that sets a global standard for urban living, expands human potential, and becomes a blueprint for future generations." 
Lofty indeed.
Lore, a successful serial entrepreneur and investor, co-founded the ecommerce site Jet.com which was sold to Walmart in 2016 for $3.3 billion. After the acquisition, he became the president and CEO of Walmart's e-commerce division. Upon stepping down in 2021, he made it known that his next chapter in life would be to build a city of the future in the United States supported by a reformed version of capitalism. With his money, credibility and a track record of success, this goal couldn't just be dismissed. 
Telosa shares the ambitions of many contemporary urban visionaries and projects in that it aspires to be a sustainable city that will work in concert with the environment. Clean air and water are a priority, and all energy generated will be 100% renewable. It will be a place of inclusion, openness and transparency in public decisions. It will support equitable access to education and healthcare, the creation of affordable housing and ensure that most public services are accessible via the popular notion of the 15-minute city. Transport will focus on autonomous vehicles, cycling and walking. With these criteria met, Telosa would be a truly smart city.
The city even promises a new economic model called Equitism, in which constituents have a stake in the city's land and as the city does better, the residents do better. Lore recently told Fortune Magazine he's trying to create "a new model for society, where wealth is created in a fair way. It's not burdening the wealthy; it's not increasing taxes. It is simply giving back to the citizens and the people the wealth that they helped create."
There are a fair number of cynics, skeptics and opponents of the idea. The list of issues they cite is long, including the lack of substance on how the economic model will work, the challenge of a NIMBY (not in my backyard) mentality in the U.S., and that building a city is much harder than creating a tech company. Others say the focus of the project may be in the wrong areas. It's a fair point, too, raised by many that the track record of entrepreneurs fulfilling their vision of building utopia have largely been unsuccessful.   
The easiest parts of the proposal are already underway. A management team is in place, and they've hired the Copenhagen-based architectural firm Bjarke Ingels Group to design the city. An abundance of marketing has occurred and Lore and his team are doing a good job of communicating the big vision for Telosa. But these early steps will pale in comparison to the hard work of actually choosing a site, getting stakeholders on the same page and receiving commitments for long-term financing, breaking ground, and then beginning to pour concrete.
If the city of Telosa does come to pass over the next few years and it meets even half of its lofty goals, it could become a model for other cities around the world, and perhaps even some more in the U.S.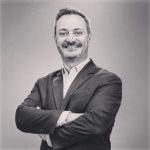 Jonathan Reichental is the former chief information officer of Palo Alto, California. He's an instructor at several institutions, including the University of California, Berkeley, and online through LinkedIn. He's the founder and CEO of the advisory and investment firm Human Future, and the author of Smart Cities For Dummies and Exploring Smart Cities for Kids. He also publishes a regular newsletter. To receive it free in your inbox, sign up here.