Montana lieutenant governor praises 'transformative' effect of IT on citizen services
From a net neutrality policy to shared enterprise infrastructure agreements, IT is creating better and faster services for citizens, says Mike Cooney, deputy to Montana Gov. Steve Bullock.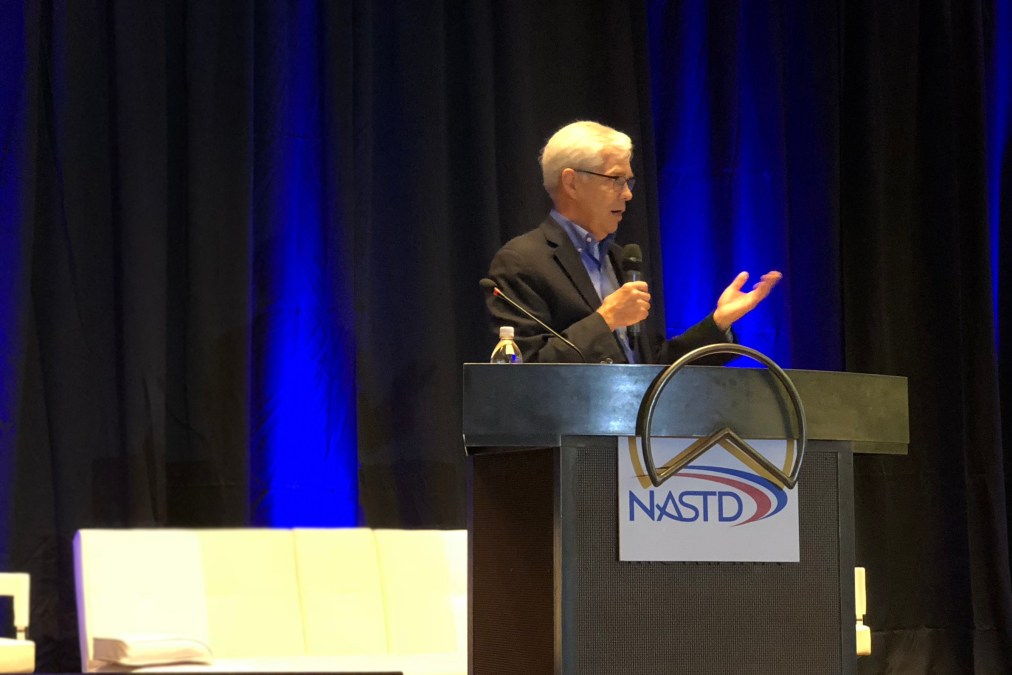 From net neutrality to Montana's information technology convergence plan, keeping state government engaged in technology policy and process is an essential part of public service, Mike Cooney, Montana's lieutenant governor said this week.
"I have witnessed the transformative effect that IT has on government by providing better and faster services to our citizens," said Cooney, in opening remarks Monday at the 2018 National Association of State Technology Directors' annual conference in Big Sky, Montana.
Cooney, a Democrat and former Montana Secretary of State, highlighted the state's work in enacting net neutrality after the Federal Communications Commission's December 2017 repeal of the Obama-era rules that would have prohibited internet service providers from prioritizing the transmission of certain content streams over others.
In January, Gov. Steve Bullock signed an executive order requiring recipients of state contracts to adhere to internet neutrality principles. Now the state is in the process of finalizing one of the biggest contracts for internet services in the state, Cooney said, and the vendors bidding for the award "can live with it."
"Here's the fun part — it's working," Cooney said. "These are companies from local internet providers only Montanans know about to national companies you know about."
Cooney also highlighted the state's work to make the executive order something that can be repeated across multiple states, something Bullock also encouraged when he signed it. Cooney referenced similar net neutrality orders that have appeared in New York, New Jersey, Rhode Island and other states since the precedent set by Montana.
"We took the word 'Montana' out and made it a blank space," Cooney said. "The internet isn't a partisan issue, it's an everybody issue."
During his remarks to the crowd of several hundred state government technology directors, Cooney also pointed to the state's information technology convergence plan that resulted in the "full use" of a shared enterprise infrastructure across the state. The effort, which wrapped up in December, is rooted in the idea of using back office technology efforts to improve the life of citizens.
Ron Baldwin, the state's former chief information officer, called the project one of his proudest accomplishments upon his January 2018 departure .
"We believe the state's information technology really can be used in a way that improves the life of Montana citizens," Cooney said. "We also believe that this is incumbent that the state information technology protect individual privacy and the privacy of information contained within our technological system."
The lieutenant governor also encouraged the state technology directors present to continue helping government keep pace with new trends as emerging technology continues to bloom.
"It's not always easy to stay ahead of the curve," Cooney said. "That's why gatherings like these are so important. Our future will only become more tech driven. With you at the forefront of technology change, you are ensuring that the folks in your state can be better served and protected."