Process is key for state IT, technology leaders say
State IT leaders from Tennessee and Oklahoma said focusing heavily on processes helped them succeed in their statewide IT consolidations.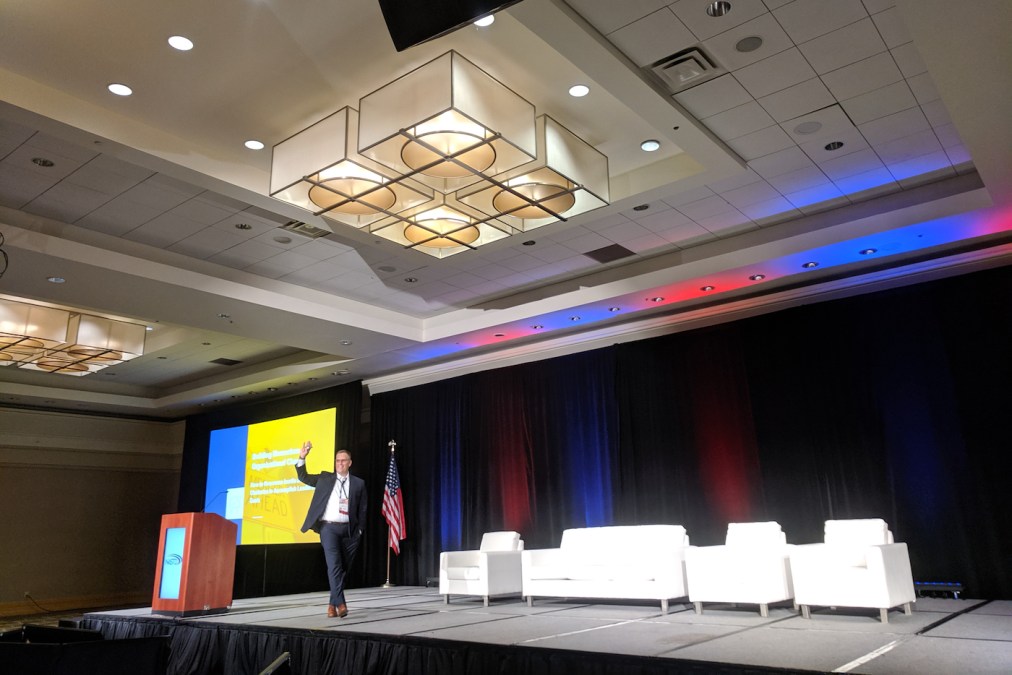 State governments consolidating their IT organizations need to pay careful attention to processes, two state technology leaders said Monday at the annual conference of the National Association of State Technology Directors.
Robyn Mace, Tennessee's enterprise data privacy officer, said that her background as an academic researcher helped her effectively support the IT consolidation her state began in 2015. As a research assistant at the University of North Carolina's School of Law 20 years ago, studying conflict resolution methods for nonviolent criminal cases, Mace recalled learning that people are more willing to accept unfavorable outcomes if they believe the processes that created those outcomes were fair.
"It's a strong message for government customer service providers," she told attendees of the conference in Indianapolis. "Because government will accept a bad outcome, but they will not accept a bad process."
Process was also the focus of a separate presentation by Matt Singleton, Oklahoma's chief information security officer. Singleton said that he, working with state Chief Information Officer Bo Reese, was inspired to lead an IT consolidation after reading retired Army Gen. Stanley McChrystal's book "Team of Teams." Singleton said he held regular operations and intelligence briefings similar to the military tactics recounted by McChrystal. While the battlefield and state government IT offices have obvious differences, Singleton noted they have important similarities in that they're both complex and prone to rapid change.
"We were really struggling with what the dynamics were around that organizational change," he said of Oklahoma's IT consolidation, which started in 2011.
Both Mace and Singleton said their organizations were able to achieve great success by carefully designing — and then continually re-designing — the processes that would guide the organizational changes needed to centralize IT operations.
In Oklahoma, Singleton said the state managed to integrate a team of nearly 1,200 IT employees into a central organization within six months, eventually reducing the state IT payroll to 617 people. That was accomplished without the customer service satisfaction rate ever dropping below 90 percent and has delivered $833 million in cost savings and cost avoidance to date, he said.
Those state employees who remain are also far more efficient today, he said, noting that the number of service desk cases per employee has grown from 67 during the 2017 fiscal year to 579 today.
"There was an exponential increase in the workload that staff are able to take on," Singleton said.
In Tennessee, Mace said IT functions for 21 of the state government's 23 departments have been consolidated, with the remaining two scheduled to be completed this year.
Now that nearly everyone's together, she said, one major initiative is to develop the state's Center of Excellence for Data. Because those in the consolidated organization came from different disciplines and backgrounds, everyone has their own lingo. To work together effectively, she said, it's critical to get everyone sharing a common culture and mode of communication.
"The Center of Excellence for Data is helping us develop a common language to communicate better and more effectively," Mace said.