Minnesota launches COVID-19 vaccination data dashboard
Minnesota officials hope the new data tool will support "a covenant of accountability" as the state progresses through early phases of vaccine distribution.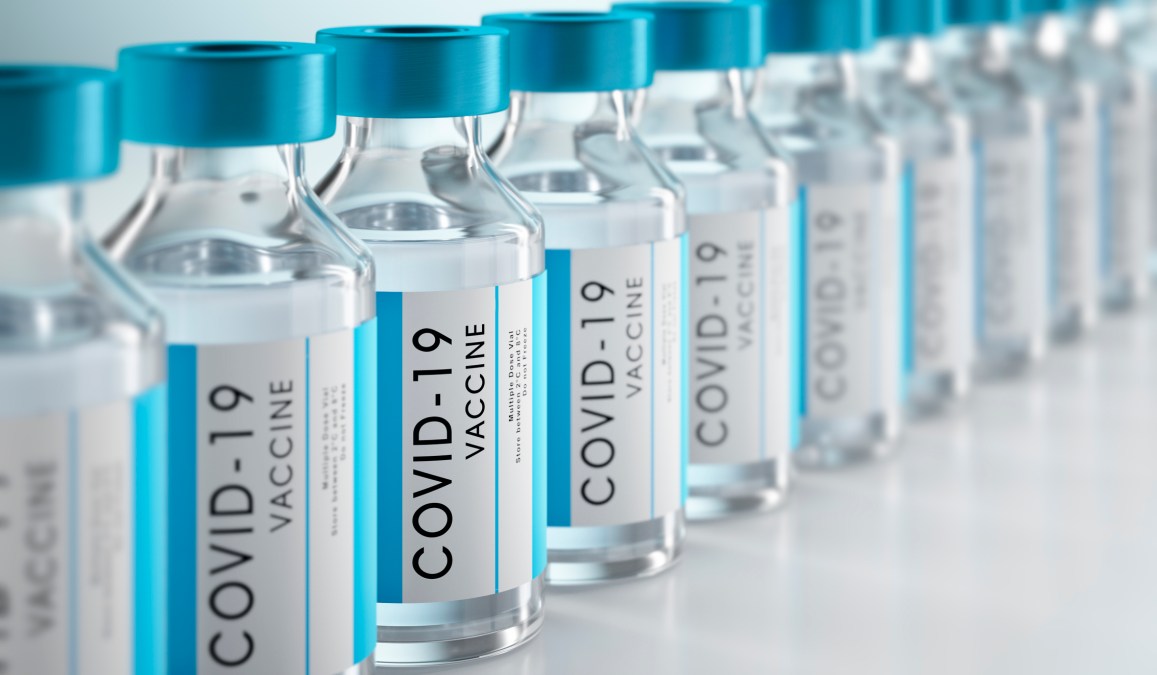 As states progress through the early phases of COVID-19 vaccine distribution, Minnesota officials on Tuesday announced the launch of a new online tool to help track their efforts.
The dashboard contains data, most of which is updated daily, on the number of Minnesotans who have received a vaccine, those who have completed their two-shot series, the amount of doses promised by the Centers for Disease Control, doses shipped and percentage of doses used.
There's also demographic data showing the gender and ages of vaccine recipients. As of midday Tuesday, the state with a population of 5.6 million reported that 144,503 residents have received at least one COVID-19 vaccine. People in between 18 and 49 years old account for 58% of the vaccines distributed in Minnesota so far, and women account for 68%, as the state prioritizes distribution to its health care workers.
The tool also contains breakdowns of for each of the two vaccines approved by the Food and Drug Administration — manufactured by Moderna and Pfizer — along with the types of facility performing the vaccinations. Users can also view a map that shows statistics on a county-by-county basis.
In a media briefing Tuesday, state Chief Information Officer Tarek Tomes said the tool supports "a covenant of accountability" and grants insights into the state's progress in distributing COVID-19 vaccines.
"We wanted to share this information in a meaningful way, a way that helps shape opportunities for improved vaccine delivery and provides clear insight into the decision-making process," Tomes said. "It provides Minnesotans with confidence that COVID-19 vaccine doses are consistently arriving in Minnesota, that shots are going in the arms of our frontline workers and most vulnerable family and friends. Making this data available and consumable will help Minnesotans visualize our progress towards ending this pandemic for good."
In an interview with StateScoop last week, Tomes said creating the dashboard was a "huge data aggregation effort," pooling data streams from hundreds of health care providers. Some data sets are flagged on the website as being updated weekly, but most of the site's data will be updated daily, officials said, though with some limitations. Kris Ehresmann, director of the Minnesota Department of Health's infectious disease division, said the state government doesn't have full visibility into the vaccines being distributed by federal agencies like the Department of Veterans Affairs and Indian Health Service.
Minnesota's announcement followed an announcement by White House officials earlier in the day noting several major changes to its vaccine distribution plan, including a call on states to expand vaccine availability to all people 65 years and older and those with health conditions that might render them more susceptible to complications if they contract the disease. Officials also changed how vaccines will be allocated to states; in two weeks, per-state distribution is to be based on the number of 65-year-olds and the pace of vaccine distribution, rather than based on adult population totals.
Ehresmann said the federal announcement was welcome but that Minnesota officials are following the adage "trust but verify" in its dealings with the federal government as they manage an "extremely limited" vaccine supply.
"A promise to deliver isn't delivering and we've learned to be patient when it comes to federal government promises," she said. "At this point, no additional vaccine doses have been made available for Minnesota to order. No additional doses have been shipped to Minnesota and no additional doses have arrived. We have not received guidance in writing on all of these proposed changes yet. If our vaccine supply increases in the near term, we are ready for it. We are ready to receive more vaccines if the feds actually follow through on their promise."