Combatting election disinformation is 'whack-a-mole,' says New Mexico official
"The misinformation and disinformation out there is ramping up to a crazy level," New Mexico Secretary of State Maggie Toulouse Oliver said during an online conference.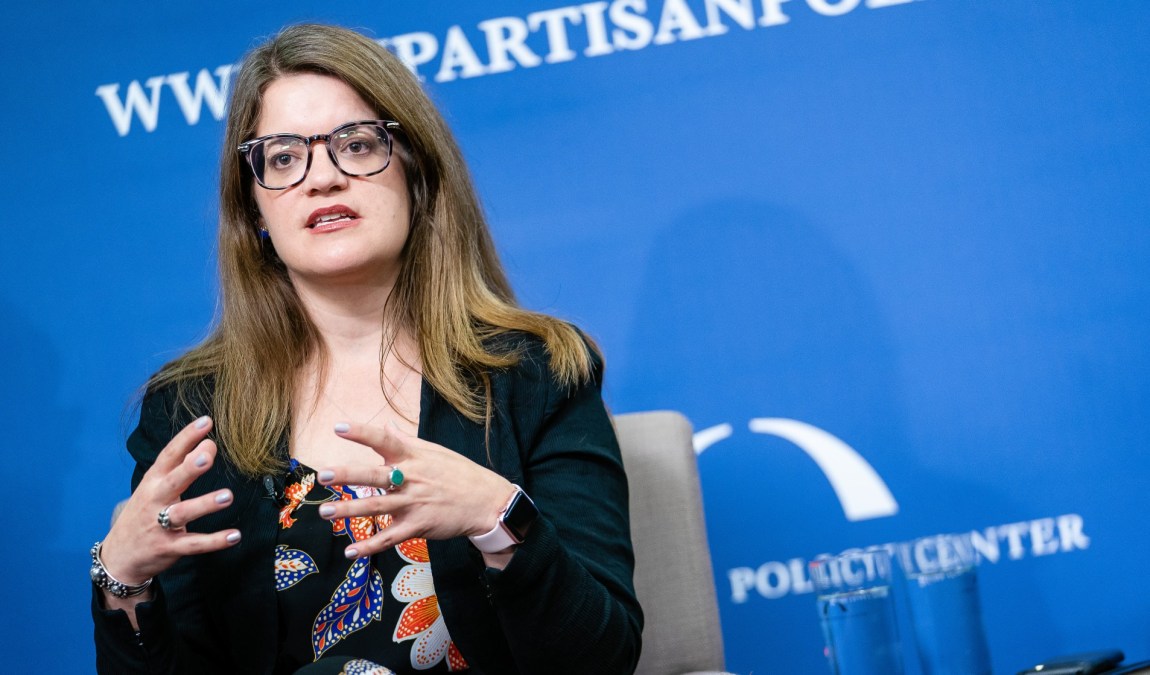 State and local election officials have made pushing back against misinformation and disinformation a priority down the stretch of a contentious race. But during an online conversation Friday, New Mexico Secretary of State Maggie Toulouse Oliver conceded that it's difficult to contain a firehose of content designed to confuse and dissuade voters.
"The misinformation and disinformation out there is ramping up to a crazy level," Toulouse Oliver said during an event hosted by Microsoft. "The COVID-19 pandemic has provided ample opportunity for foreign actors to continue misinformation and disinformation and vectors to attack us."
In her own state, Toulouse Oliver said that just last week she had to stamp out a baseless allegation that Gov. Michelle Lujan Grisham planned to shut down polling places. Although New Mexico has a robust early-voting period running from Oct. 6 to 31, Toulouse Oliver said the social-media post where the disinformation originated was spreading quickly before the state intervened.
Officials first contacted Facebook, which was able to delete the post, she said, and the Cybersecurity and Infrastructure Security Agency, which assists states with election security, was notified, as was the FBI. But some people may have seen the disinformation post, meaning the state had to correct the record for the public, Toulouse Oliver said. Her office and Luhan Grisham's office issued clarifications on social media sites, and also notified newspapers and television and radio stations across New Mexico.
Still, this was just one incident of many, Toulouse Oliver said.
"As we know, this is a game of whack-a-mole," she said.
Toulouse Oliver, who also serves as president of the National Association of Secretaries of State, referenced several times the group's ongoing "#TrustedInfo2020" campaign that encourages people to seek out information about voting only from election officials in their communities.
"It's telling voters to go to state and local officials, rather than taking at face value something they see on social media," she said. "Direct folks to those state and local officials, straight to the horse's mouth."
But disinformation and misinformation, from a variety of sources, has been rampant in the run-up to the election, and in some cases has led to legal repercussions, such as the criminal charges filed earlier this month in Michigan against two right-wing scammers who allegedly placed a robocall trying to scare Detroit residents out of voting by mail. (Similar charges may be pending in Ohio.)
Shane Schoeller, the clerk of Greene County, Missouri, said during Friday's conversation that he, too, leans on local media when correcting misinformation about the voting process. He also said that making sure voters have accurate information about the process rises above partisanship. Scholler, a Republican, said he often partners with the Democratic clerk in neighboring Boone County, which contains the University of Missouri, on op-eds about election administration, most recently one that ran in Missouri's student newspaper.
"We have our beliefs, but when it comes to election administration, we want it to be right," Schoeller said. "The outcome, that's up to the voters. Embrace the challenge. Lean into it. Perspective is everything."