Louisiana to build $1.5 million cybersecurity facility
The Louisiana Cyber Coordination Center will be home to the state National Guard's cybersecurity activities and two private-sector firms.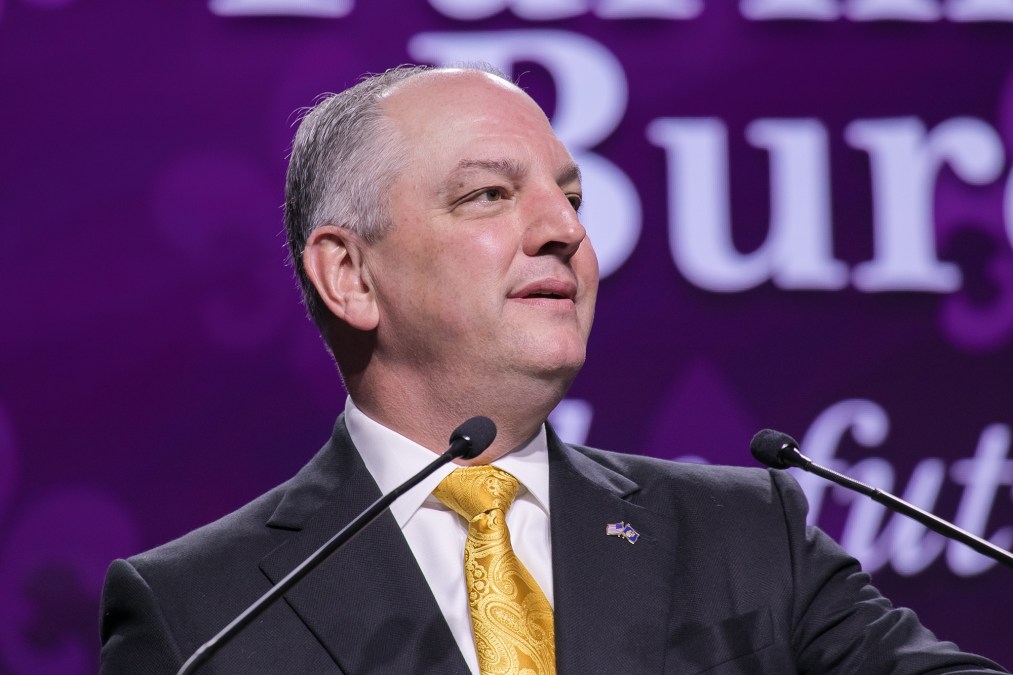 Louisiana Gov. John Bel Edwards said Tuesday his administration will build a "major cybersecurity center" in Baton Rouge to be staffed by the state National Guard, which will use the new facility to carry out cybersecurity-related missions and training exercises.
The Louisiana Cyber Coordination Center, or LC3, will take up 11,000 square feet of an office park in the state capital and will also include presences from Stephenson Technologies Corp., an applied-research arm of Louisiana State University, and private defense contractor Radiance Technologies.
"Our top mission is ensuring the safety of sensitive information for Louisiana's families, our military, our schools, our health care facilities and our private sector employers," Edwards said in a press release. "We want everyone's data and privacy to be safe and secure. Establishing this facility will provide one of the greatest tools for that safety, and it will continue our mission of becoming a global cybersecurity leader."
The Louisiana National Guard has responded to several cyberattacks against entities inside the state, most recently a ransomware incident last month that hit at least five school districts. About 40 members of the National Guard will conduct training and actual missions at the new center, according to Edwards' office.
"This cyber center is exactly what the Louisiana National Guard and the State of Louisiana needed to facilitate the fulfillment of its cybersecurity mission," said Maj. Gen. Glenn Curtis, the Guard's adjutant general.
Along with the Guard's operations, Curtis said the new center will also become the state's "central civilian interface" for coordinating cybersecurity activity and trading threat analysis between the state government and private sector. Stephenson Technologies Corp. and Radiance Technologies will hire a combined 20 new workers in addition to about 15 that will be relocated to the new facility.
The Cyber Coordination Center will cost $1.5 million to build out, the governor's office said.