Louisiana first to receive BEAD broadband grant
Louisiana is getting $3 million in federal funds for digital-equity programs and to start planning for its full BEAD broadband grant.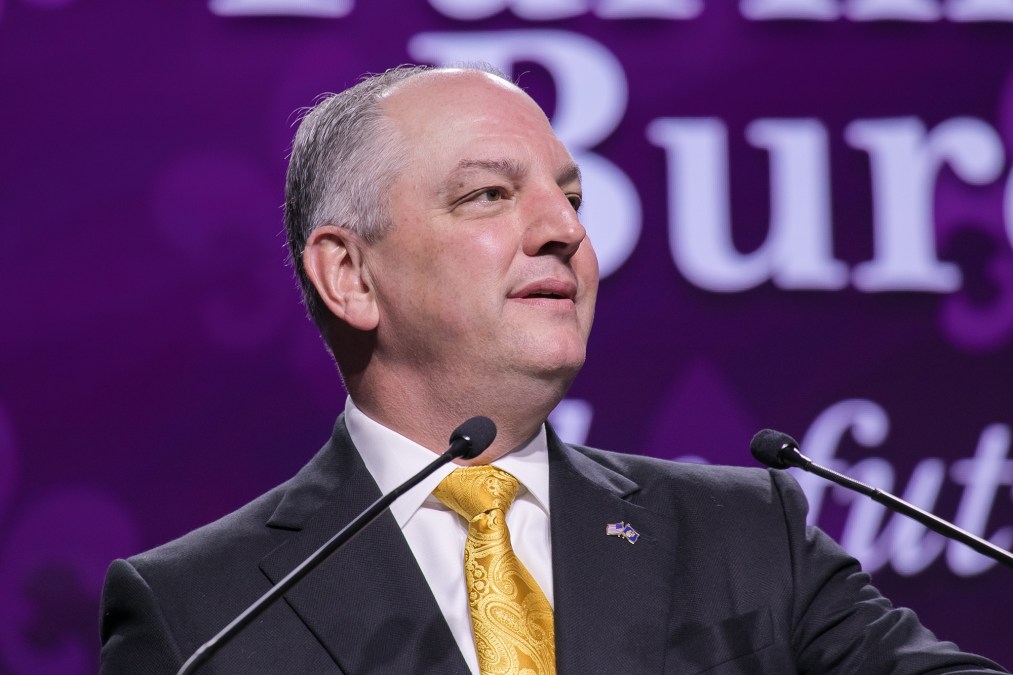 Louisiana became the first state to receive an award from the federal government's "Internet for All" program, the Commerce Department's National Telecommunications and Information Administration announced Wednesday.
The nearly $3 million grant will go toward the state's digital-equity efforts and preparations for its full share of the NTIA's $42.5 billion Broadband Equity, Access and Deployment fund.
The award, announced at a state broadband conference in Alexandria, Louisiana, kicked off what's expected to be a weeks-long rollout of states receiving their initial grants from the Biden administration's $45 billion Internet for All agenda, which includes the BEAD program and a $1.4 billion digital-equity fund. The programs were created by last year's infrastructure spending law, which included $65 billion total for high-speed internet initiatives.
During the event Wednesday morning, Andy Berke, a former Chattanooga, Tennessee, mayor now serving as NTIA's special representative for broadband, said Louisiana will get $2 million for its initial BEAD planning, and about $940,000 for digital-equity efforts that promote access to technology and skills training.
The BEAD planning funds — which every state has applied for — are meant to be used for data collection, public outreach, employee training, conducting surveys and creating inventories of current broadband adoption and services. Information collected through those processes will influence the full BEAD award — minimum $100 million — that states are expected to receive next year.
Speaking on stage with Judy Reese Morse, the CEO of the Urban League of Louisiana, Berke said the grant program is meant to bring internet service to communities that've been unserved or underserved by the broadband industry.
"Everywhere there's not high-speed internet today, there's a market reason, and we have to figure out how to solve that market issue," he said. "Not everything's going to be done through for-profit industry, because there may be some places that don't win the bids or for-profit industry doesn't want to go, and we have to figure out those pieces."
While Louisiana, like many states, has tried to address its rural broadband gaps, Berke said there are many problems to tackle in Louisiana's cities.
"We have huge pockets of urban America where the quality of the access is poor, the infrastructure is old, and they don't have the money and don't have the skills and don't have the devices," he said. "We are aiming to do something on par with the rural electrification of 100 years ago."
Berke also praised Louisiana for getting to the head of the line.
"It is not easy to go through a grants process in the federal government. Y'all are in front," he said.
Berke was followed by Louisiana Gov. John Bel Edwards, who was effusive in his thanks.
"I am so excited, I jumped out of bed this morning and got a haircut," said Edwards. "This is the first time I've been anywhere in August other than [the Governor's Office of Homeland Security and Emergency Preparedness] managing a dadgum hurricane."
Edwards said it's his goal to see Louisiana's digital divide — about 14% of the state's residents lack any access at all to high-speed internet service — by 2029. Earlier this year, the state announced plans to inject about $177 million in American Rescue Plan funds into an existing broadband program.
"Aggressively moving to solve this challenge, especially as we start the new school year is critically important," Edwards said. "In addition, so many people get their television through the internet these days, and football starts pretty soon too. So this is more important than ever."
While Edwards' mind may have turned briefly toward the Louisiana State University Tigers' season opener on Sunday or the New Orleans Saints' kickoff Sept. 11, he also noted the more everyday benefits of expanded broadband service.
"This will improve health outcomes, grow our economy, increase access to educational opportunities, enhance quality of life for so many," he said.