Written by
StateScoop Staff
Kentucky continues to see success with its health insurance exchange as part of the Affordable Care Act, so much that the commonwealth is increasing its capacity 80 percent between now and Dec. 23 to handle an expected burst in sign-ups.
Called kynect, the site has already seen more than 500,000 unique visitors since its launch Oct. 1 and more than 14.3 million page views.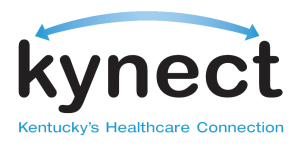 "Over the long holiday weekend, we expect families will talk about their health care options and even help other relatives to navigate the kynect website to sign up for health coverage," Kentucky Gov. Steve Beshear said last week. "Our kynect team has enhanced its technology systems to expand processing capability to make sure all kynect visitors will have a smooth shopping and application experience."
The 80 percent increase in capacity is due to adding more servers to the core infrastructure, along with other solution refinements.
The state said the increase in Web traffic and calls to the contact center will likely continue through Dec. 23, which is the new deadline to apply for coverage in order for the plan to take effect on the earliest possible date of Jan. 1, 2014.
More than 60,000 Kentuckians are enrolled in new health insurance, and 41 percent of them are under the age of 35 — a rate that has held steady for several weeks. Kynect continues to enroll about 1,000 Kentuckians each day into new health coverage.
Some statistics of the site through Nov. 26:
512,514 unique visitors viewing 14.3 million Web pages
417,169 people conducted preliminary screenings to determine qualifications for subsidies, discounts or programs such as Medicaid
60,282 enrolled in new health coverage, including Medicaid and private insurance
48,507 have enrolled in Medicaid and 11,775 have enrolled in a qualified health plan
41 percent of the enrollees in qualified health plans are 35 or younger
23,549 were found eligible for a subsidy to purchase a qualified health plan, but most have yet to choose a plan
3,962 have enrolled in dental plans
1,063 small businesses have started applications for employee coverage; 407 of those businesses have completed applications and are eligible to offer coverage to employees.
156,628 calls answered by the kynect call center
Highest enrollment numbers are in Jefferson (9,433) and Fayette (3,210) counties.
41 percent of total enrollees are under 35. About 31 percent are between 18 and 35.
The silver-level plans remain the most popular at 40 percent of enrollment, followed by platinum level at almost 31 percent, gold at nearly 17 percent and bronze at about 10 percent. Catastrophic plans, available to residents under age 30, were less than 2 percent of enrollments.
Slightly more women (59 percent) have signed up than men (41 percent).
Nearly one of every four enrollments so far is for a qualified health plan, including dental plans. However, 15,363 pending enrollments have qualified for a subsidy, which means enrollees are likely seeking additional information about the best-qualified health plan for themselves and their families.