Broadband project to cost Kentucky taxpayers $1.5 billion after policy turnabout
The project was originally to cost taxpayers $30 million, but a recent audit found changes to procurement rules have placed a much bigger burden on the state.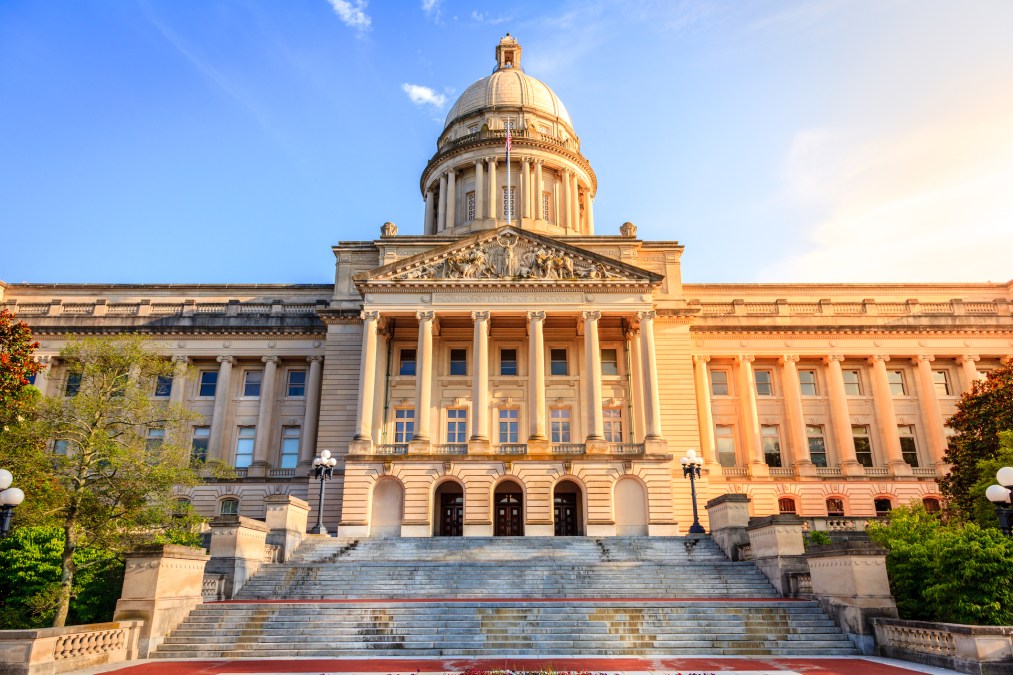 A Kentucky broadband project that was supposed to deliver high-speed broadband to all 120 counties in the state is over budget by nearly $100 million due to construction costs and delays — and has placed taxpayers on the hook for more than $1.5 billion over 30 years.
An audit from state auditor Mike Harmon released on Thursday illuminated a number of issues with the Kentucky Communications Network Authority, or KCNA, and the KentuckyWired system, which was announced as public-private partnership to provide each county with a high-speed broadband access point in 2013. The vision for the project was to improve "last-mile" connections in rural parts of the state, many of which suffer from a lack access that some officials say has prevented residents from qualifying for work-from-home jobs, among a host of other economic disadvantages.
The state initially estimated a $30 million contribution from taxpayers to be approved in 2014, with the rest of the $324 million project to be supplied through private investment. Harmon's audit, however, found that 93 percent of funding so far has come through state-backed bonds — and the best-case scenario for the project's completion in 2020 is a total cost that would be $96.7 million over budget.
The total cost for taxpayers over the length of the project — which has already passed its originally scheduled completion date — is now $1.5 billion, which Harmon attributed to significant changes made by state lawmakers during the procurement process in 2014 and 2015. The vendor, Australian company Macquarie Group, was able to sign off on deals with state officials in 2015 to secure "less favorable terms" that committed taxpayers to essentially all project costs, according to Harmon. Now, the state is relying on on speculative wholesale revenues from the network to fund the project, which could come in at around $1.9 billion — though only $1.3 would go to the state, and a portion of that would go to the Center for Rural Development in Somerset, Kentucky.
The state has laid about 735 miles of the 3,200 planned fiber optic cable, with none of it currently functioning — though it is making "availability payments" on the laid cable to contractors for the unused portions of cable.
The project also won't be able to rely on K-12 schools for 45 percent of the expected revenue — something Harmon said officials were warned about, but ignored, in 2015, the auditor says. The state wanted to use the federal government's E-rate program that subsidizes broadband for schools and libraries, but Harmon found that state officials knew that KentuckyWired wouldn't qualify for E-rate's procurement guidelines, but they moved forward on the project anyway.
Harmon said his office will continue to investigate the project, along with an investigation from the Program Review and Investigations Committee of Kentucky's general assembly. The KCNA said in a statement that it has hired more employees to monitor and oversee the project.
"There are questions that remain as to why the terms were changed from the original proposal that placed little burden on taxpayers to what was signed the following year that put the responsibility of almost $1.5 billion on the Commonwealth," Auditor Harmon said in a statement. "My office will use any and all authority given to us, including if needed our subpoena powers, in an attempt to get to the bottom of what happened, and to make sure future projects are done in a responsible and transparent fashion."
Harmon told reporters on Thursday that the state's "best bad option" would be to stop funding KentuckyWired and look for a buyout from a different firm — something that would jeopardize the state's credit, but save hundreds of millions in taxpayer dollars.