Iowa Gov. Reynolds names statewide CIO
Annette Dunn, director of the state transportation department's IT division, will be Iowa's next chief information officer, Gov. Kim Reynolds said.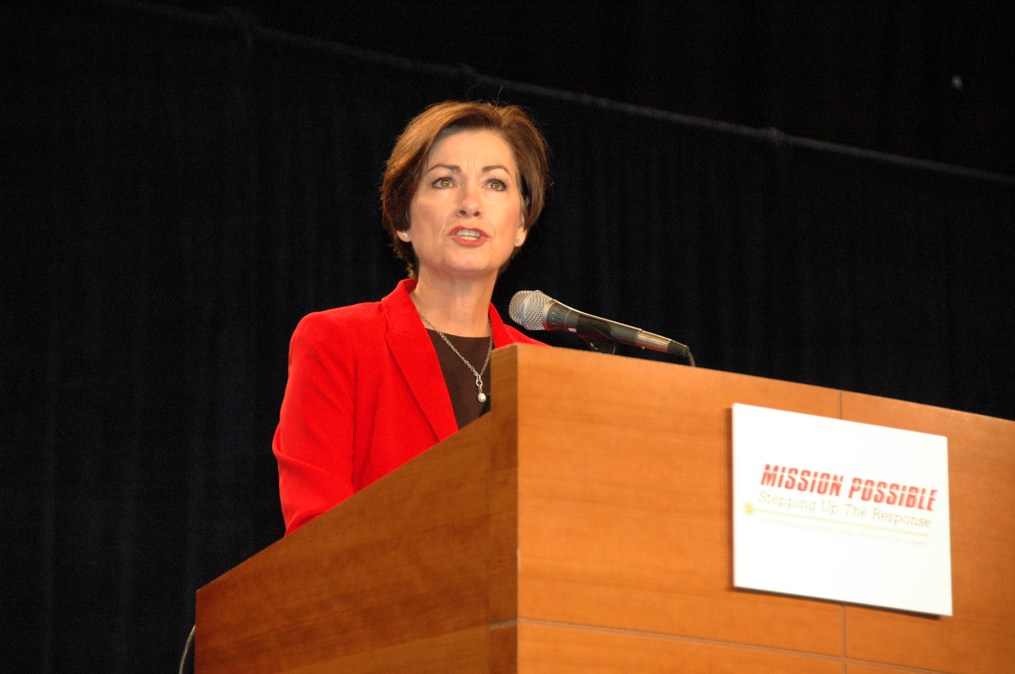 Iowa Gov. Kim Reynolds announced Tuesday that she has appointed Annette Dunn, the director of the state transportation department's IT division, as the next statewide chief information officer.
Dunn, who served for eight years in the military, will fill a slot left vacant by former CIO Robert von Wolffradt, who resigned in January after six years. (He is now the CIO of Abiline, Texas.) She starts the new role on Monday. Jeff Franklin, Iowa's deputy CIO and former chief information security officer, had been acting as the interim CIO since von Wolffradt's departure.
In a press release, Reynolds said Dunn will be tasked with "strengthening strategic initiatives" such as cybersecurity, rural broadband connectivity and driving the state to "meet the demands of a 21st century digital economy."
Before becoming IT director for the Iowa Department of Transportation, Dunn was its director of support services and winter operations administrator. According to the governor's office, she was instrumental in deploying an "advanced vehicle location" project that equipped more than 900 snow plows with GPS devices.
Dunn could not be reached for comment.