City CIOs gain new titles, 'new brand' following pandemic work
As technology becomes central to more businesses, CIOs are gaining "higher seats at the table," one city leader told StateScoop.
With the COVID-19 pandemic placing a premium on civic technology and digital service experts, city CIOs across the country are taking on new responsibilities — and new titles.
Over the past several months, tech leaders in San Jose, California, and Orlando, Florida, and elsewhere have been elevated to "higher seats at the table," said Orlando Deputy Chief Financial Officer Rosa Akhtarkhavari. Akhtarkhavari, who'd served as the city's CIO since 2010, was last October appointed to her current position to gain a larger role in strategic planning. She told StateScoop that the demand placed on city CIOs during the COVID-19 pandemic to engage with nearly every city department made them more valuable than ever.
"I've been noticing the trend," Akhtarkhavari said. "The role of technology and data has been highlighted during incident response, so whether that is a natural incident, man-made incident or a pandemic. I think this is where the value of technology and most of all data — what data we collect, how we share that data and how we use that data — become very critical."
CIOs are gaining new responsibilities in other cities, too. Evanston, Illinois, CIO Luke Stowe this month took the additional title of acting deputy city manager as part of an effort to build a technology-friendly city hall.
The cross-departmental work that city CIOs performed over the past two years has given them a "new brand," said San Jose Deputy City Manager Rob Lloyd. Lloyd had served as San Jose's CIO since 2016 until he was promoted to his new role in December — a position he took largely because he felt it would enable him to do "work that's going to be incredibly meaningful and that's going to reshape communities for a long time."
"You see the CIO interact and perform in a way that can often go unnoticed, and I believe that organizations really took notice of that and said, 'wow, look at these CIOs run,'" Lloyd said. "With the last two years, we have more clarity about how much technology enables, how many barriers it collapses, and we have such good relationships if we played our cards well for the organization and the community. There's an openness and willingness."
Lloyd — who is still acting as the city's CIO, as is Akhtarkhavari in Orlando — said the rapid-fire solutions that he and his team were forced to create for other city departments during the pandemic around logistics, remote work and cybersecurity built up the credibility of the CIO position in city government. As deputy city manager, Lloyd said he's been assigned to work closely with the San Jose Department of Transportation and the city's airport, two organizations that he regularly worked with as CIO. As a deputy city manager, he said, his success is tethered to how well he can manage taking input from all kinds of agencies and residents, rather than coming up with ideas himself.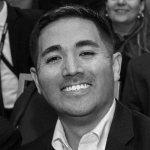 "When you're a technologist and someone comes to you with some problems, you have some ideas on exactly how to fix it. But if you come with something about homelessness near the airport, you're going to have interest from the FAA, the CDC, you're going to have homeless advocates, business advocates, residents — they're all going to have opinions." Lloyd said.
The ability to "collapse barriers" and come up with quick solutions is a skill that future CIOs will have to exercise as well, he said, as the tolerance for CIOs who only manage technology is "pretty low now."
"You need the connects, you need to make sure you don't use technology to make people feel stupid. You need to resolve business problems and then you can get the support and the organization for staffing, funding, and even more just the trust there, you can have conversations you wouldn't otherwise have," Lloyd said. "The expectation is that the next person is going to be just as good, if not better, at having those relationships."