In search for new voting machines, Louisiana may need to start over
If Dominion Voting Systems doesn't file a lawsuit by Dec. 12, the state's procurement process will likely go back to square one.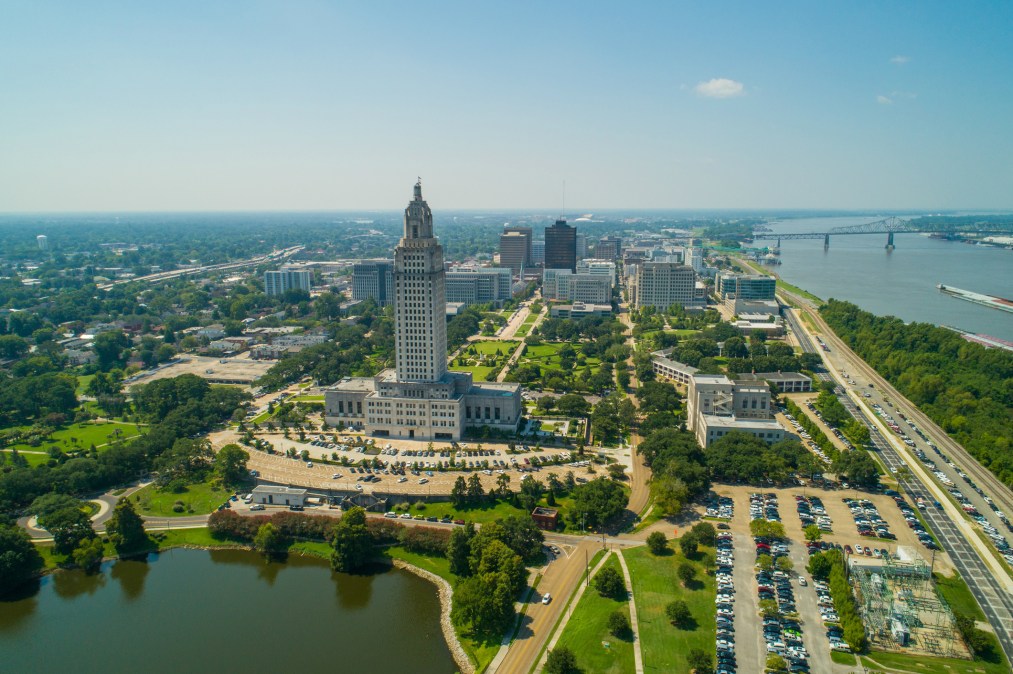 The office of Louisiana Secretary of State Kyle Ardoin may have start from scratch on its goal to obtain nearly 20,000 voting machines for the state.
Last week, Jay Dardenne, the commissioner of the state Department of Administration, confirmed an Oct. 10 ruling by the chief procurement officer, Paula Tregere, dealing an all-but-fatal blow to the $95 million contract Ardoin had awarded in August.
Ardoin announced Aug. 9 that his office had chosen Dominion Voting Systems, one of the largest manufactures of voting equipment, to supply the state with new machines in time for the 2020 presidential election. But Tregere canceled the contract after one of the losing bidders, Election Systems & Software — the largest U.S. manufacturer of voting equipment — objected to the contracting process, arguing the original request for proposals contained specifications that only Dominion's equipment could meet.
The Advocate reported last week that Dominion, whose appeal Dardenne rejected, is still deciding whether to sue the state over losing its contract. The company has until Dec. 12 to file a suit, otherwise the entire bidding process might have to start over, Ardoin's press secretary, Tyler Brey, told StateScoop.
"If they don't do it we're going to look at our next steps," he said. "People want these new voting machines."
But either a lengthy court proceeding or a rebooted contracting process is likely to gum up Louisiana's schedule to get new voting machines out to its 64 parishes, Brey said.
Louisiana's current inventory of 10,000 devices was purchased in 2005, and consists entirely of touchscreen devices that do not produce paper records of individual ballots, making the state a frequent target of criticism by election-security advocates who argue for voting systems that can be physically audited.
The Dominion machines Ardoin had selected would've produced paper backups of votes they recorded. The RFP had been issued by Ardoin's predecessor Tom Schedler, who resigned in May after being accused of sexual assault. Ardoin, a Republican, is running in a special election Saturday to complete the remainder of Schedler's term, which expires next year.
When the contract was tossed out in October, Ardoin downplayed the specifications being challenged by the losing bidder, saying they had not figured into the award of the contract. He also accused the administration of Democratic Gov. John Bel Edwards of chucking the Dominion deal as a political favor to ES&S. "The governor sided with his political buddies over election security," he said at the time.
According to Louisiana campaign finance records, William "Bud" Courson, a longtime Baton Rouge lobbyist whose clients include ES&S, has donated $13,250 to Edwards' campaigns since 2014. Edwards, who was elected governor in 2015, plans to seek another term in 2019.
Under the Dominion contract, Ardoin's office had planned to deploy the first batch of new machines to five parishes for municipal primaries next March, and gradually add more parishes until reaching the entire state by the 2020 general election. Louisiana also has full statewide elections in 2019, including for governor, attorney general, secretary of state and all 144 seats in the state legislature.
"The initial timelines have obviously been delayed," Brey said. "The 2019 elections will be run on what we currently have, and 2020 will be as well."
Despite the setback, Brey said Ardoin's office is still confident in its 15-year-old touchscreens, adding that it has "no concern" with the machines' security or ability to count votes. But the state will get new voting machines eventually.
"It may be a littler later than what we want," he said. "Our office is committed to getting the best machines."