New Mexico secretary of state sues county commission refusing to certify vote
Commissioners in Otero County, New Mexico refused certifying the June 7 primary, citing unfounded claims about vote-tabulation equipment.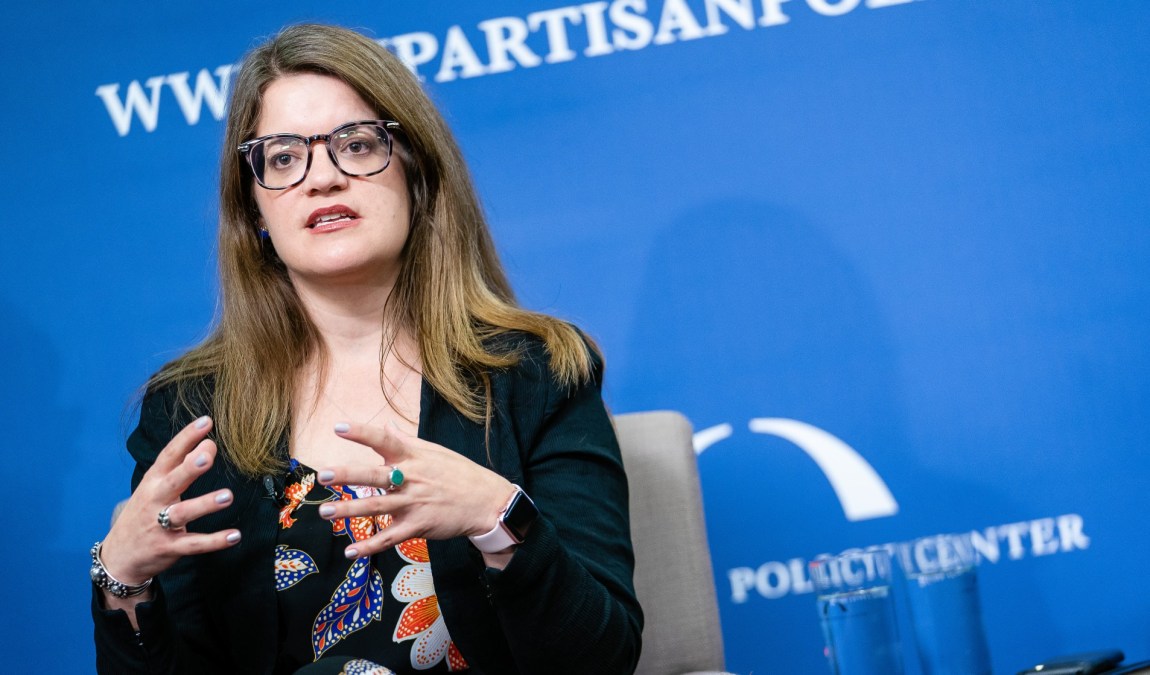 New Mexico Secretary of State Maggie Toulouse Oliver on Tuesday asked the state Supreme Court to order a county commission to end its refusal to certify the results of the June 7 primary election, which has been held up because of the commission members' stated distrust in vote-tabulation equipment.
While New Mexico's 33 counties have until Friday to certify their results in last week's vote, the three Republican commissioners in rural Otero County have refused to do so, citing their belief that the vote-counting devices manufactured by Dominion Voting Systems could manipulate ballots and alter the county's results. The claims are similar to those spouted after the 2020 presidential election, when supporters of former President Donald Trump accused, without evidence, Dominion equipment of changing votes — one of the Otero commissioners, Couy Griffin, is awaiting sentencing for his role in the Jan. 6 attack on the U.S. Capitol.
Griffin's colleagues made similar statements during a canvassing meeting on Monday, when they voted against certification. "I just don't think in my heart that they can't be manipulated," another commissioner, Vickie Marquardt, said during the meeting.
In a press release, Toulouse Oliver defended the ballot-certification process and accused the Otero commissioners of spreading falsehoods and potentially disenfranchising voters.
"The post-election canvassing process is a key component of how we maintain our high levels of election integrity in New Mexico and the Otero County Commission is flaunting that process by appeasing unfounded conspiracy theories and potentially nullifying the votes of every Otero County voter who participated in the primary," she said.
New Mexico uses paper ballots, which are then tallied by counting machines manufactured by Dominion. The devices undergo a bipartisan certification process after every presidential election, with the most recent review occurring last year. The state also conducts random audits of voting results after every election.
According to Toulouse Oliver's office, 16 of New Mexico's counties have already certified their primary results ahead of Friday's deadline. State law allows county commissions to ask precincts to review certain discrepancies, but the Otero commissioners have not raised any specific claims or offered any evidence beyond their expressed thoughts about the vote-tabulation devices.
New Mexico is far from the only place where conspiracy theories about Dominion technology have disrupted election procedures and spiraled into legal action: In neighboring Colorado, Mesa County Clerk Tina Peters faces trial on 11 felony and misdemeanor counts of tampering with voting equipment and violated election-security rules. Like the Otero County, New Mexico, commissioners, Peters has also been an outspoken pusher of falsehoods about Dominion Voting Systems.
In addition to suing the Otero commissioners to drop their objections to the certification process, Toulouse Oliver is also considering making a criminal referral to the New Mexico Attorney General, arguing that the commissioners violated their oaths to uphold the state's constitution and laws.