Connecticut to spend $25M on new voting machines
Gov. Ned Lamont said the state hasn't done a full refresh of its voting machines since it stopped using lever machines 17 years ago.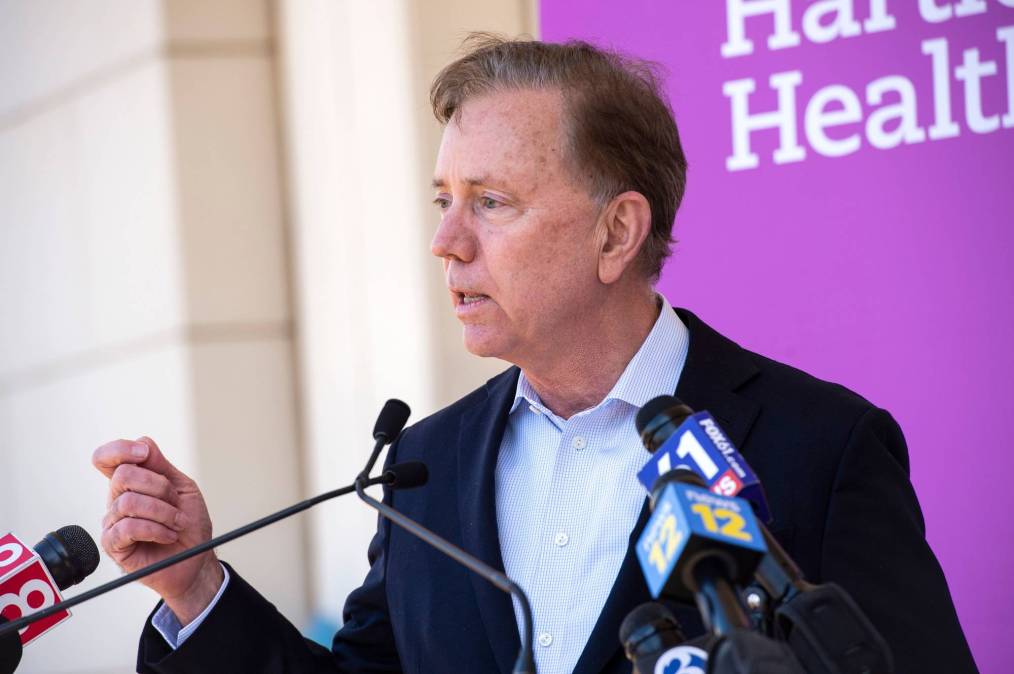 Connecticut Gov. Ned Lamont announced Wednesday that the state's Bond Commission is set to approve $25 million in funds to completely replace the state's voting machines.
This is the first time Connecticut has implemented a complete replacement of its voting machines since it stopped using lever machines 17 years ago, according to Lamont's office. Once the commission approves the funds, the secretary of state's office will ask for proposals from manufacturers to provide the equipment.
"Although our existing machines continue to function, they are more than 17 years old and election officials tell us that they are starting to show their age," Lamont said in a press release. "Implementing a statewide replacement of all these machines now will ensure that election workers continue to have the tools they need to conduct an Election Day that runs smooth and free of any glitches that could potentially be caused by outdated technology."
Lamont said the state's current machines are showing signs of aging and he wants to replace them so next year's election results can be tabulated accurately and shared quickly.
"The machines we use to record votes are the backbone of our election system, and it is essential that we provide election officials with the equipment they need to tabulate results with accuracy and timeliness," Lamont said in the press release.
Connecticut estimates the funding would allow it to buy several thousand "traditional tabulators" and dozens of "high-speed tabulators" to tally absentee ballots.
The commission is scheduled discuss the funding proposal on Oct. 6.
Connecticut is not alone in its push to update its voting machines. Other states, including like New York, New Jersey, Delaware and Pennsylvania, have adopted touchscreen voting machines. Some IT security experts have raised concerns with the states' use of touchscreen machines instead of hand-marked paper ballots.
Many states need new voting machines but a full nationwide replacement could cost as much as $350 million, according to a report published last year by New York University's Brennan Center for Justice.