Louisiana cancels $95 million contract for new voting machines
The secretary of state accused Gov. John Bel Edwards' administration of voiding the contract for political reasons.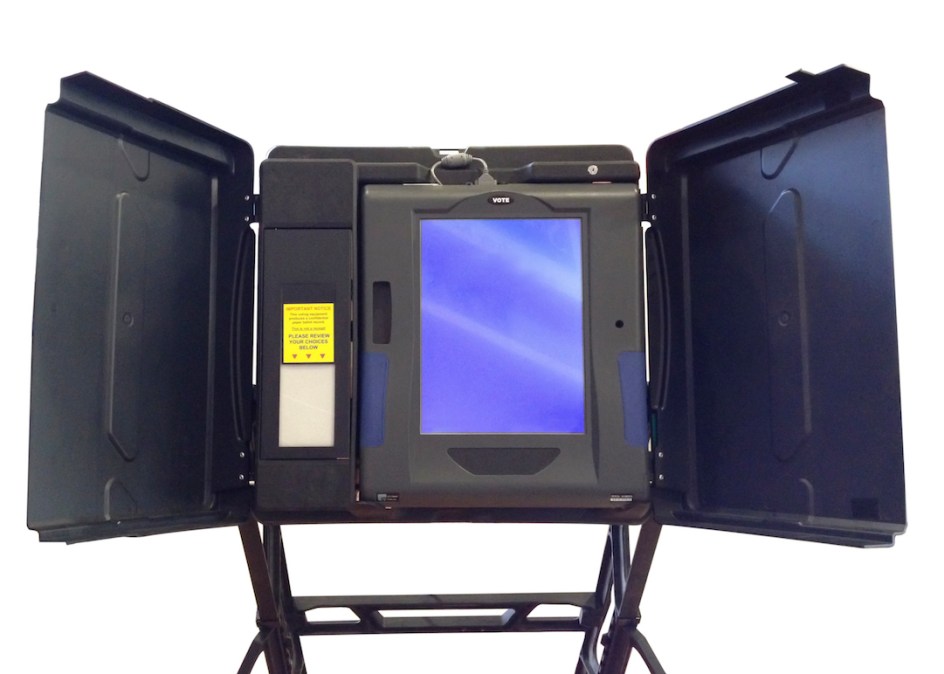 Louisiana may have to start over on replacing its entire inventory of voting machines after the state's top procurement official on Wednesday rejected a contract to purchase or lease as many as 20,000 new devices, arguing that the office of Secretary of State Kyle Ardoin conducted a flawed bidding process.
The Associated Press reported that Paula Tregere, the state's chief procurement officer, ruled that it was in the "best interest of the state to rescind the award made to Dominion Voting Systems."
Ardoin's office had announced Aug. 9 that it had selected Dominion to replace Louisiana's current stock of voting machines, which were last purchased in 2005. Louisiana is also one of the states most frequently cited by election-security advocates, as its inventory consists entirely of direct-recording electronic machines — also known as DREs — that do not produce paper records of individual ballots.
The $95 million contract was held up a few weeks after it was awarded when one of the losing bidders, Election Systems & Software, the largest U.S. manufacturer of voting equipment, objected to the contracting process. In its complaint, ES&S argued that the request for proposals Ardoin's office initially sent out contained standards that only Dominion's hardware could meet; the standards were scrubbed from the RFP during the bidding process, and Ardoin said they were not used to make the final determination.
But Tregere cited the lack of hardware standards when voiding the contract. "Without these certification standards, no adequate evaluation of the proposed voting systems could be made," she wrote, the AP reported.
Ardoin, a Republican who was promoted to the job in May when his predecessor resigned after being accused of sexual assault and is now running in a special election to complete his terms, responded to the rejection by saying it was politically motivated by Democratic Gov. John Bel Edwards.
"This decision by Governor Edwards' administration is an embarrassment and reeks of old-school Louisiana politics." Ardoin said in a statement released by his office. "The governor sided with his political buddies over election security."
Louisiana campaign finance records show that ES&S's lobbyist in Baton Rouge, William "Bud" Courson, has donated $13,250 to Edwards' campaigns since 2014.
Canceling the Dominion contract entirely could greatly delay Louisiana's work to replace its outmoded voting machines. The state is one of five that use DREs that do not produce paper backups of votes, making it a regular target of criticism by by groups like Verified Voting and New York University's Brennan Center , which advocate for voting systems that can be audited.
The machines that Ardoin's office had intended to obtain would've also featured touchscreen inputs, but also been capable of producing paper receipts for each voter. Louisiana had intended to use the $5.9 million election-security grant it just received from the federal government — as well as $3.5 million recently added to the state budget for voting equipment — as a down payment. Officials had also intended to deploy the first batch of new machines in five of the state's 64 parishes by next March in time for municipal primaries, with statewide deployment in time for the 2020 presidential election.
Ardoin's office was still able to bolster its election security this week with the appointment of an in-house chief information security officer. The secretary picked Scott Mayers, the office's information technology director, to oversee cybersecurity efforts, including those leading up to next month's election. In the role, Mayers will serve as Ardoin's principal liaison to the National Association of Secretaries of State and the federal government, which classifies election systems as critical infrastructure.
Despite Louisiana's oft-criticized voting machines, Ardoin's office said in a press release that the state was not affected by attempts from foreign operatives to tamper with past elections, and that Mayers' promotion adds another layer of protection.
"This new position is yet another integral tool to keep Louisiana's elections safe and secure," Ardoin said.