NIST launches immersive VR research center for public safety
Researchers at NIST plan to use the new space to develop new indoor location-tracking technology and user interfaces for public safety.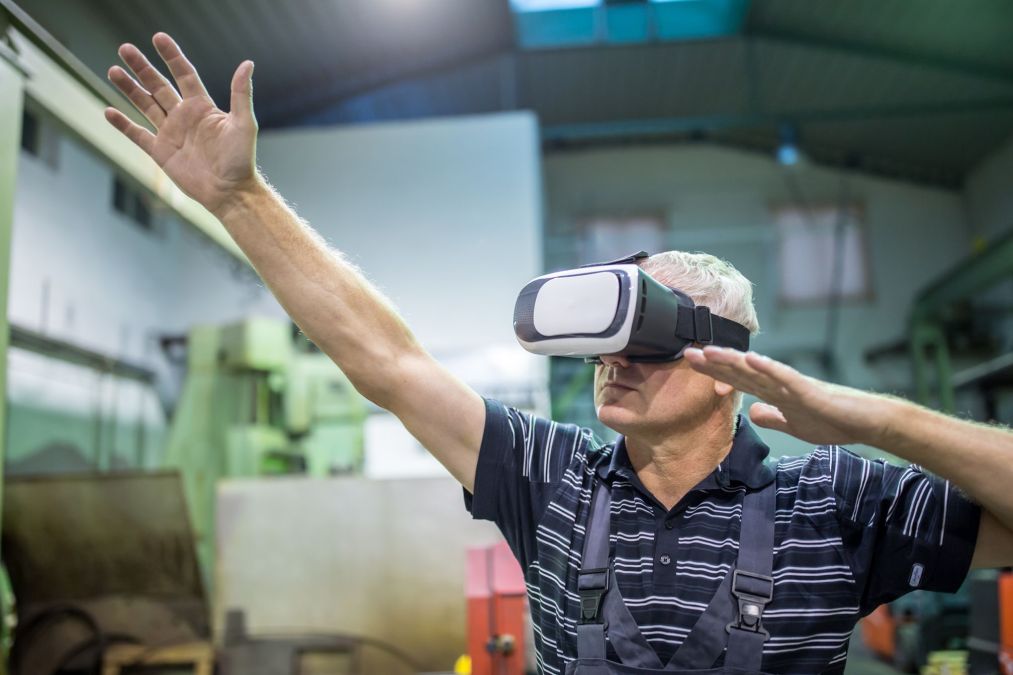 The National Institute of Standards and Technology and the First Responder Network Authority on Monday announced a new virtual-reality research facility that will be used to develop new user interfaces and indoor location services for public safety professionals.
Organizers said the facility, located at FirstNet's Boulder, Colorado, headquarters, is a 100-square-meter space equipped with 42 high-speed cameras that allow tracking of every object in the room down to the centimeter. Dereck Orr, a division chief at NIST's Communications Technology Laboratory, told StateScoop the size and sophistication of the facility allows for simulations that are more realistic and immersive than those typically used in public-safety research.
"[Usually], you can't really walk around because it's such a small area," Orr said. "And so even though the areas can be very immersive, they can also be immersion breaking."
Traditional VR set-ups also usually require users to hold controllers, but this facility allows users to wear specially designed gloves that can be tracked by the cameras. Researchers can also configure the room to match what users are seeing in their headsets, Orr said.
"They're having to crawl to see below the smoke, but when they reach out and touch the wall in virtual reality, they're going to be touching the real wall as well," he said. "When they reach the couch in virtual reality and they reach out, they're going to be touching a real piece of furniture."
Orr said the new Public Safety Immersive Test Center, as the facility's known, will be used primarily to tackle the biggest technology challenges facing public safety professionals, including how firefighters decked out in heavy safety gear can quickly and easily access information on a smartphone. He said research could explore how information could be delivered to responders in new ways, such as audio cues, vibration or a 3D head-up display that shows important information, a map of the area or the locations of other responders.
According to NIST, the agency will partner with public safety organizations, private companies and academic institutions to solve issues related to user interface and indoor location tracking. Orr said that because every object in the facility can be accurately tracked in three dimensions, up to the 40-foot ceilings, researchers have access to a "ground truth" against which they can compare their own location-tracking technologies.
While public safety has made headway in tracking locations outdoors, such as by the Federal Communications Commission requiring wireless carriers to provide more accurate data, indoor location tracking remains a challenge for first responders. Orr said the goal is to develop technology that can track location with sub-meter accuracy.
"When you're trying to get to a downed firefighter within two minutes in a smoked environment, you have to know exactly where they are, what side of the wall they're on," he said.