FirstNet passes milestone: 1,000 public safety agency subscribers
AT&T, the company behind the public safety network, says FirstNet has been used in more than 100,000 connections since May.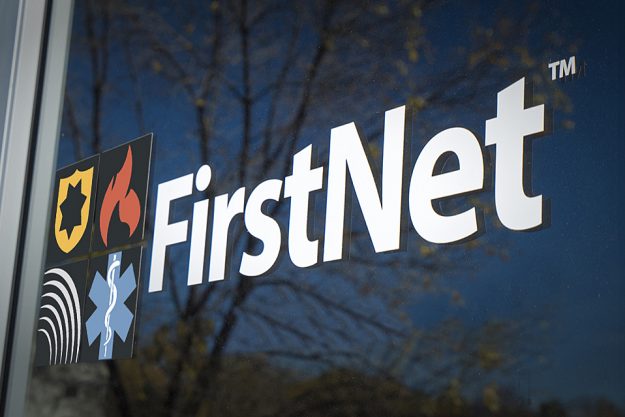 FirstNet, the federal government's dedicated public safety network, has reached its 1,000-public safety agency milestone , according to contracting partner AT&T.
The network is the platform that the cell giant and FirstNet have staked out a $46 billion public-private partnership on to build high-speed wireless access for first responders in urban and rural areas across the country. As of Thursday, the network supported 11 state patrol agencies, tribal public safety agencies, volunteer firefighters and responders, federal agencies and at least one school district — accounting for more than 100,000 incident response situations since May, said AT&T FirstNet senior vice president Chris Sambar.
The network's milestone is in spite of the challenges it's faced in its 6-year existence as a federal body. AT&T officially began construction on it in March, but the network has its origins in the 9/11 commission report, which noted that first responders had difficulty in communications between jurisdictions while responding to the attacks. When Congress passed the Middle Class Tax Relief and Job Creation Act of 2012, it also created the First Responder Network Authority, or FirstNet, an independent body within the National Telecommunications and Information Administration (NTIA) mandated to establish a single, nationwide public safety network.
Since then, it has faced competition from other vendors , state-issued concerns over coverage and comparisons to the troubled launch of Healthcare.gov . The 1,000-agency milestone is just the beginning, said FirstNet Authority CEO Mike Poth in a press release.
"We are pleased to see first responders taking advantage of the early benefits of their network," Poth said. "Public safety's input is essential to ensuring the deployment and future evolution of FirstNet meets their rigorous demands. Our team looks forward to continuing to work closely with public safety, advocating for their innovation needs now and in the future."
AT&T says the network has been used to respond to active shooter situations, flooding, search and recovery missions, wildfires and tornadoes, among other emergencies. The company also claims improved location services and data sharing on the network have been critical in simplifying and limiting first responder coordination and response times.
"We recently experienced significant flooding. Water rescues, road closures and more needed to be quickly coordinated to keep our responders and our residents safe," said Washington County, Maryland Sheriff Doug Mullendore in a press release.
Mullendore said that FirstNet enables advanced communications between first responders, allowing his officers to call in a Satellite Cell on Light Truck, or SatCOLT, to boost their ability to communicate and coordinate during emergency response.