Arkansas' Jeff Dean sees integrated approach key to new CIO role at human services unit
After a decade at the state's central IT agency, Jeff Dean heads to the Department of Human Services as CIO with an eye toward aligning its networks and architecture more closely with the state's IT.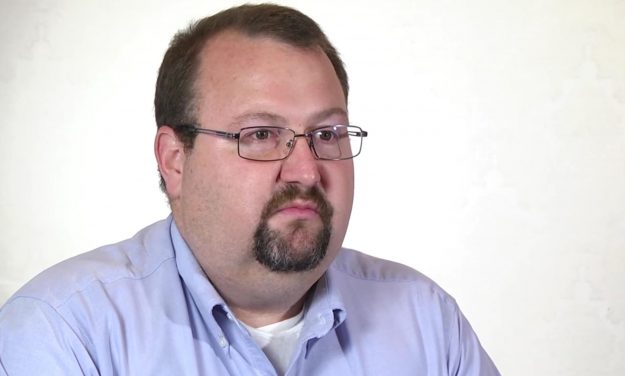 LITTLE ROCK, Ark. — Jeff Dean didn't necessarily want to leave his role as chief operating officer for Arkansas's Department of Information Systems. But after several months of searching for someone to take over the CIO role at the state's human services department, the consensus at the governor's office centered around Dean as the best man for the job.
"I was really happy at DIS, and I [initially] didn't want to make that transition, because there's some good momentum going in the state right now," Dean told StateScoop. "But the governor's office really thought I was the right fit for the job, and I saw there was a critical need in that agency as well, so I agreed to accept that role."
Now, as the Arkansas Department of Human Services' chief information officer, Dean oversees the entire agency's information technology operation. Though DIS is the state's main IT agency, the state currently is decentralized, meaning each individual agency also runs their own IT operation.
[Read more: Arkansas open data committee lays groundwork for potential IT centralization]
The IT operation at the Department of Human Services is predominantly outsourced, Dean said. But that doesn't mean there's not a lot of work that he needs to do to put the agency on the right foot with information technology.
"[DHS] had a couple of critical failures my first month on the job," Dean said. "So when I started asking questions, it turns out those failures weren't necessarily unusual for the past. Right now, I'm in firefighting mode."
Dean's main priority is to do a redesign on the state's local area network to avoid "a small problem escalating into a big problem that takes the agency's central network down." To combat that, Dean is working with several vendors to get different proposals for a path forward. Once that project, as well as a full baseline assessment of the status of the agency's IT, is complete, Dean plans to partner with his former agency, DIS, to work on some true enterprise architecutre planning.
"My view has always been that we're one state marching along for the same vision," Dean said. "Probably one of my next charges is to integrate into the state of Arkanas' enterprise more tightly and start the state down a path of true enterprise architecture and really get some cost savings and efficiencies for the state of Arkansas on the taxpayers."
While Dean is sad to leave an agency like DIS where he spent ten years, he's also optimistic about what the future at an agency like DHS could bring.
"I like learning new things — so guess what? I've got a whole new enterprise to learn from the bottom up," Dean said. "There is something to be said for new problems with no pride of authorship. It's a new challenge, and that part is exciting, because we can see if we can make a difference."
Contact the reporter who wrote this story at jake.williams@statescoop.com or follow him on Twitter @JakeWilliamsDC