Houston using Hurricane Harvey recovery to promote 'smart city' agenda
Mayor Sylvester Turner says continued rebuilding after the 2017 storm has enabled technology investments that modernize the city and make it more competitive.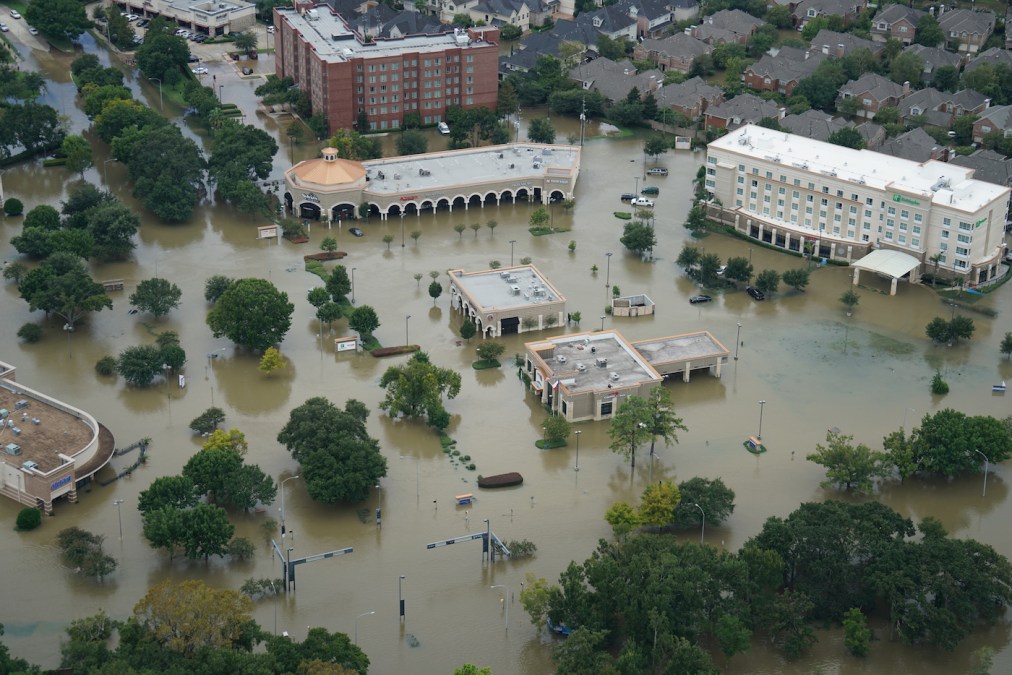 Houston Mayor Sylvester Turner said Thursday that the city's recovery from Hurricane Harvey has been an opportunity to become a globally competitive "smart city" by putting more investments in cloud computing, public transportation and internet-connected environmental sensors.
"We would be making a serious mistake if we were trying to rebuild things the way they were," Turner said at a panel at the New America Foundation in Washington, D.C. "We need to take advantage of all the emerging technologies that are coming about. For Harvey, we dealt with our stresses and shocks. Not only do we want to survive, we want to adapt, we want to thrive, we want to grow our economy."
A report on Harvey published last June by Harris County, Texas, which includes Houston and its suburbs, says the storm dumped more than 1 trillion gallons of rain in September 2017, enough to fill NRG Stadium — home of the NFL's Houston Texans — nearly 1,500 times, and flooded more than 96,000 houses in the city of Houston. The hurricane also followed two years in which Houston experienced near-record flooding, prompting Turner to give his technology agenda more urgency, he said.
"We had three 500-year storms in three consecutive years," he said. "We're seeking to become more resilient, more sustainable. These events are going to keep coming so how do we protect our persons and property and continue to grow?"
While local governments are prone to throwing around the term "smart city" whenever they purchase new gadgets like LED streetlights or launch new websites, Turner said Houston's progress depends on collaborating with the city's many different neighborhoods and industries.
Turner said that since Harvey, his administration's efforts to modernize Houston, home to 2.3 million residents sprawled out over 630 square miles, have included outfitting the city's public transportation systems with free wireless internet access as a way to get people out of their personal vehicles and onto buses and trolleys. He also said the city has expanded its network of environmental sensors that collect data on water and air quality, sewer outflow and flood detection. Turner's office also announced Thursday the launch of a new website showing off its technology efforts.
But the mayor and his fellow panelists also said some smart-city improvements take place behind the scenes, such as Houston migrating its computer systems after Harvey to Microsoft's Azure cloud platform.
"After a debilitating disaster in Houston there was an opportunity to pivot," Toni Townes-Whitley, Microsoft's U.S. president for regulated industries, said sitting alongside Turner. "The mayor said we're going to use a single cloud platform."
Townes-Whitley also promoted the importance of using technologies like cloud computing and "internet of things" devices as tools, rather than ends in and of themselves. But she said successful adoption of those technologies can spur on more innovation and economic interest. "When a city like Houston can show this integrated, connected infrastructure for its citizens all day, it brings other innovation," she said. "The [return on investment] becomes pretty exponential."
But a city embracing all these new technologies quickly also breeds concerns about citizen privacy, said Natasha Cohen, a New America cybersecurity fellow.
"The aggregation of data is what makes these systems so beneficial," she said. "It's through that amalgamation of data. But then who has access to that data? How is privacy of citizens protected?"
Cohen recommended cities can improve their security postures by forging partnerships with other organizations, such as universities and private companies. While Townes-Whitley said Microsoft is already embedded across Houston's government as it moves more services to the Azure platform, the firm and the city are also working with Rice University to develop research into civic applications of IoT technologies, Turner said. The purpose of all this collaboration, he said, is to make sure Houston keeps pace with other major cities around the world.
"This is not just city hall," Turner said. "This is the entire city as one. The Astros won the [2017] World Series because they played as one. When we play as one, working with our partners, we win."