Kansas City, Missouri, lowers emphasis on 'smart city' projects
Alexander Braszko, the outgoing innovation chief, said his role is being eliminated in favor of a 12-member board appointed by a mayor who's been skeptical of smart-city projects.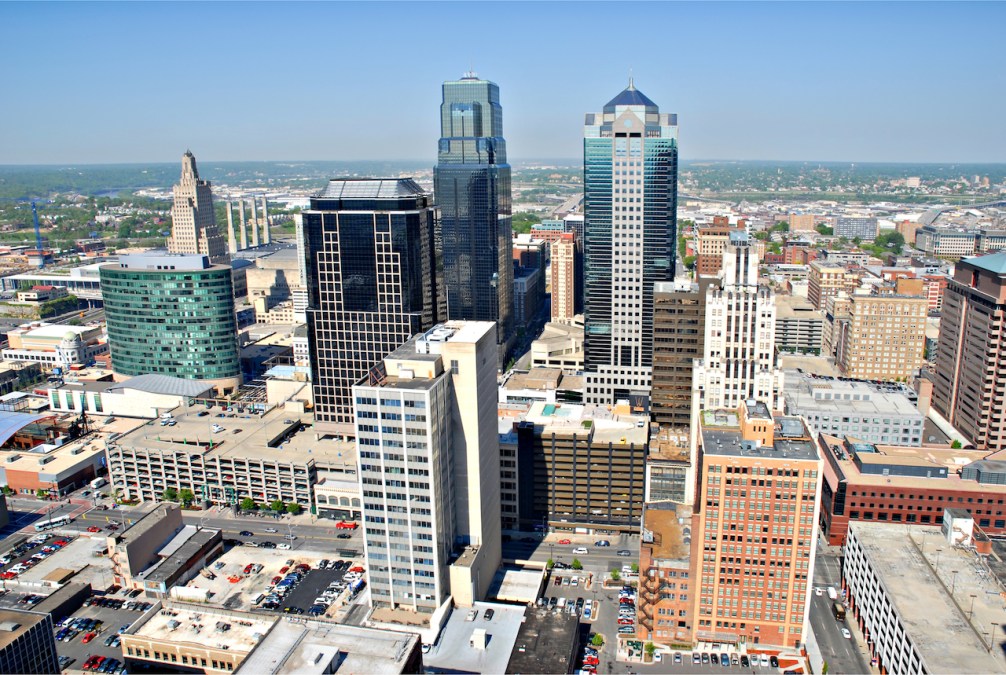 Six months after Kansas City, Missouri, cancelled the search for a private partner to build out connected infrastructure across its 54-block downtown corridor, Mayor Quinton Lucas' administration is now doing away with the office responsible for managing what was once a growing portfolio of civic technologies in favor of a new, 12-member board that will advise the mayor on future investments.
Alexander Braszko, who had just been appointed to the innovation officer position in May, told StateScoop that he expects the city won't renew his contract when it expires at the end of this month, making him the third and apparently final person to hold the job since it was created in 2013 by then-Mayor Sly James, whose term ended Aug. 1.
Though Braszko was instrumental in creating the new Emerging Technologies Board, or ETB, to solidify the city's posture on a range of new devices like drones and dockless scooters, he won't be leading it. The resolution that created the board reads that the city's chief innovation officer could serve as its chair, Braszko said that the mayor is moving in a different direction.
"So I guess the model that this new administration is looking to is not to put as much emphasis on smart city initiatives as maybe the previous one did," Braszko said.
Instead, Braszko said he will like venture out on his own as a civic-tech consultant, working on issues like emerging transit technologies or expanding broadband connectivity, including possibly for Kansas City, which he said he is happy to work with moving forward.
Slowing down Kansas City's smart-city agenda would follow what Lucas said as a candidate. During his campaign, Lucas expressed skepticism about the acceleration of connected technologies into city governments and said that as mayor he would address concerns "for the the effects technology and surveillance can play on specific groups and neighborhoods."
In an email to StateScoop, Lucas said Kansas City is "a proud leader in progressive city and transit planning."
"We've long leveraged our Smart City capabilities to efficiently deliver City services to our residents," Lucas wrote. "Our new Emerging Technologies Board will bring together City and entrepreneurial leaders from across our community to ensure that we continue using these capabilities to fight for a more equitable Kansas City by closing the digital divide, increasing mobility and bolstering our city's entrepreneurial spirit."
Braszko said the decision to eliminate his job is largely a result of city agencies becoming more familiar with what it takes to secure and maintain the data-collecting sensors and systems that comprise a so-called "smart city."
Kansas City has launched real-time, open-source interactive maps showing traffic and internet data, and provides free public Wi-Fi in its downtown. As agency leaders feel comfortable releasing and collecting open data, Braszko said, those processes will become "normalized," and ostensibly require less management from a central innovation office. The role of the ETB, then, will be to enable those agency leaders to collaborate on future technology integration, amongst themselves and with the public.
The board, which will meet quarterly, will consist of seven voting members of the public appointed by Lucas, all of whom will go through a training session to understand "process improvement, the value of innovation and innovative thinking, an understanding of potentially game-changing emerging technologies," Braszko said. Five agency heads will also serve as ex-officio members.
The goal, Braszko said, is for the city to "get out ahead" of nascent and sometimes controversial technologies like facial recognition or electric scooters, in a way that a lone chief innovation officer responsible for improving current technologies could not.
"We were approaching emerging technologies with very little notice as they popped up in town," he said. "Those emerging technologies — whether they would be electric mopeds if they came in town tomorrow or drone delivery services — how would we get in front of that?"
Braszko said he expects the board to form subcommittees on various topics, and that Kansas City will release a set of guidelines for "internet of things" technologies in the new year, similar to rules that New York City implemented for its traffic and environmental sensors. The board will also assume responsibility of other innovation office functions, like a pilot scheduled for 2020 with Starlink, a SpaceX project that aims to use low-earth-orbit satellites to provide internet to state and local governments in rural areas.
"There's still a lot of people that recognize Kansas City, Missouri, as being a smart-city leader, and we will see with this new administration the direction they take it here in the future," Braszko said.