Hawaii names former state comptroller as new CIO
Gov. David Ige nominated Douglas Murdock, who previously served his administration as the state's top financial officer.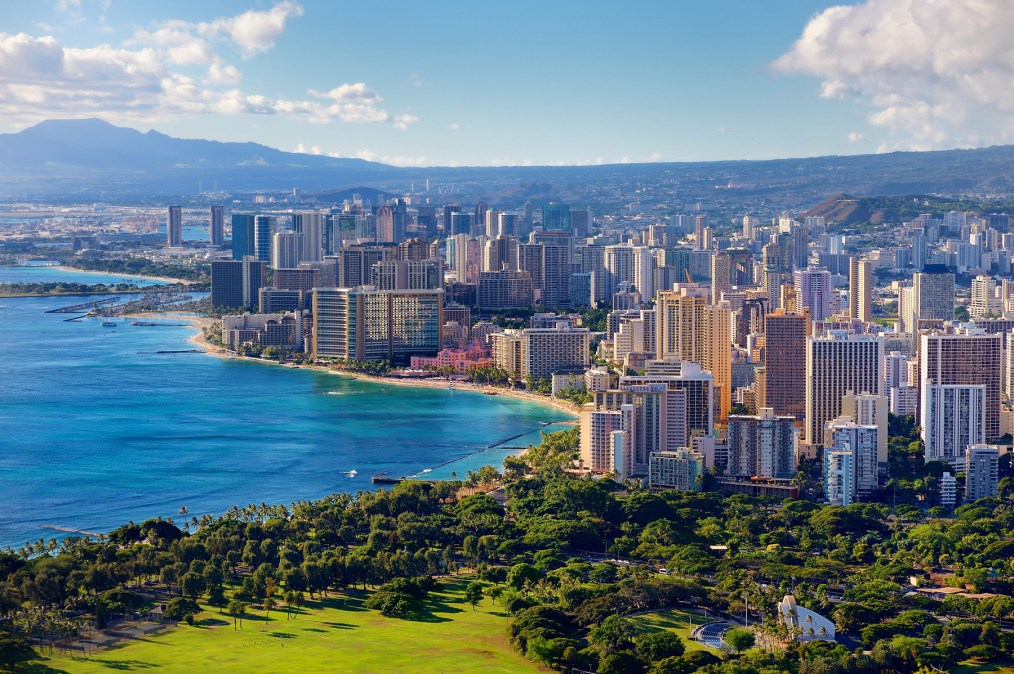 Hawaii Gov. David Ige announced Wednesday he plans to nominate Douglas Murdock, a former state comptroller, as the new chief information officer. Murdock, if confirmed by the state Senate, would succeed former CIO Todd Nacapuy, who resigned at the end of 2018 after nearly three years leading the state's information technology agency.
Murdock last served Ige's administration as comptroller and head of the Department of Accounting and General Services, a position in which he acted as the state's top financial official, from January 2015 to November 2016. He previously worked for the state as the vice president of administrative and financial affairs at the Hawaii Tourism Authority, supporting the state's largest industry.
But the CIO appointment appears to be Murdock's first job revolving around technology. Before working for the tourism board, Murdock spent two years at a corporate law firm, a stint that followed a 25-year career as a judge advocate general officer in the U.S. Air Force.
"Doug has an outstanding grasp of the challenges and opportunities associated with transitioning state government to secure, efficient IT systems," Ige, a Democrat who was elected to his second term last November, said in a press release. "We are dedicating significant resources to this task, and I'm confident that he will work with all stakeholders to develop sound solutions."
Ige appointed Nacapuy in 2015 as the first CIO to lead Hawaii's Enterprise Technology Services, an agency that just been created from the husks of two antiquated bureaus. As CIO, Nacapuy was given the authority to scrutinize all executive-branch IT projects, including the troubled rollout of the state's health-insurance exchange and a revamp of the Taxation Department's internal systems. Nacapuy also set Hawaii on a path toward all-digital government, reducing paper use by 20 percent over a six-month period starting last January, and oversaw the replacement of a 50-year-old payroll and time-management system.
As comptroller, Murdock was involved in the creation of the new payroll system, which was built on the Oracle PeopleSoft platform, a big change from the mid-20th-century mainframes and paper records that were used previously to manage the state's workforce.
"State employees will be the first beneficiaries of the 21st century payroll capabilities and efficiencies," Murdock said in June 2016, when the new system was announced. "The new system will help us resolve problems with system stability and late or inaccurate payments."
Murdock holds a bachelor's degree in economics from Portland State University in Oregon and a master's degree in public administration from Central Michigan University. He earned his law degree at the University of Washington.
Ige announced Murdock's nomination as CIO along with three other appointments, including Jobie Masagatani as director of the Department of Hawaiian Home Lands, William Ailā, Jr as the department's deputy director, and Cathy Ross as the deputy director of the Department of Health Services. The Hawaii state legislature begins its 2019 session on Jan. 16.