GIS data will be critical for successful vaccine distribution
GIS data will enable states and localities to determine where COVID-19 vaccines are needed as they become available, an Esri expert said during a webinar.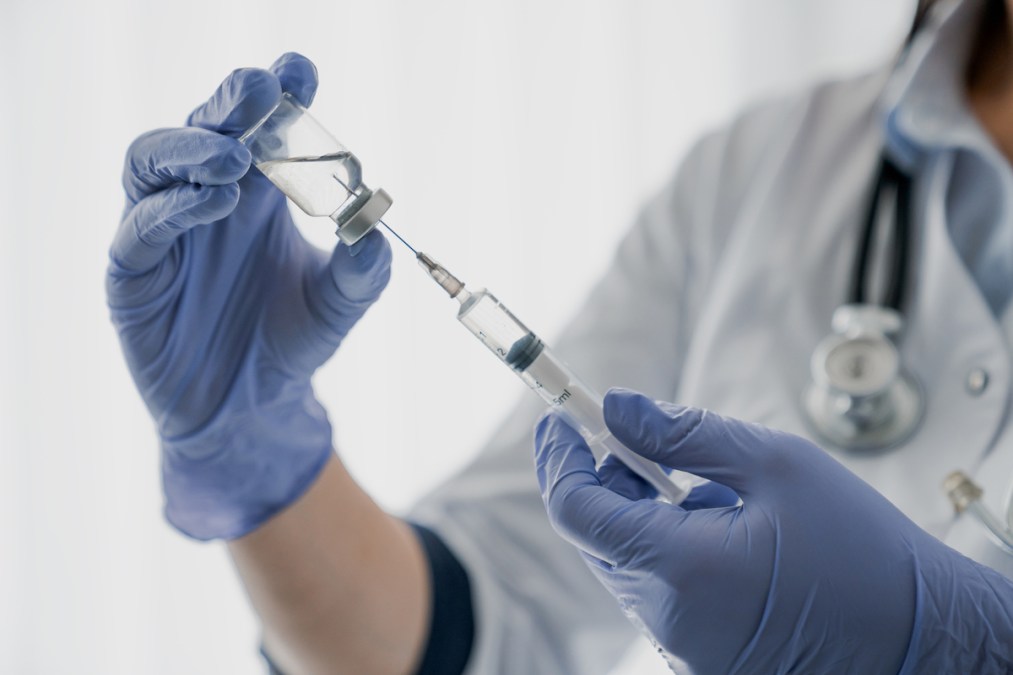 With the Food and Drug Administration scheduled to evaluate two experimental coronavirus vaccines for emergency use, the first inoculations against COVID-19 may be weeks away.
But the federal government is leaving distribution to the states, and they'll need reliable geospatial data to do so, representatives from the mapping company Esri and members of the National States Geographic Information Council said Thursday.
State geographic information officers, who make up NSGIC's membership, should have a seat at the table when states discuss COVID-19 vaccine distribution, said Este Geraghty, Esri's chief medical officer and a former deputy director at the California Department of Health. Though just 13 states have issued coronavirus plans that include an estimate for the number of vaccine providers, according to the Kaiser Family Foundation, using GIS tools to overlay a map of potential distribution sites with a map of vulnerable communities and hard-to-reach populations is a necessary step to actually end the spread of the virus, she said.
"Providing equitable and speedy vaccine distribution for COVID-19 constitutes the largest and most complex vaccination campaign in history," Geraghty said. "This task is really about equity, and it's about making the best use of our limited resources, especially in the early phases. Because that is actually what will end the pandemic as soon as possible."
Some state and county governments have already incorporated GIS tools into their annual vaccine programs for viruses like influenza, Geraghty said.
Earlier this fall, Carlton County, Minnesota, used Esri's "Survey123" product to ask residents questions about their location and daily schedules to pre-register them for appointments at a drive-through flu-shot clinic. County health workers vaccinated about 700 residents, about three times as many as they had in previous years, Geraghty said, explaining that similar tools could be used to distribute a COVID-19 vaccine when one becomes available.
GIS data can also be used to distribute vaccines to residents who might not willingly pre-register for an appointment, Geraghty said. Once a state or local public health department analyzes GIS data on where low-income, high-risk populations are located and where the COVID-19 vaccines will be distributed, any gaps between the two maps can be filled in with "mobile" inoculation teams, Geraghty said, and any marketing for the vaccine can be tailored to encourage people in those gaps to get a shot.
And residents of tribal areas or areas with large immigrant populations might only be willing to take a vaccine if they're able to learn about it in a certain language or speak with officials or health care workers of a certain demographic, Geraghty said.
"[Vaccine distribution] requires knowing, in your state, how many people are in the various phased groups and where they are," Geraghty said.