Georgia Cyber Center cuts ribbon on second building
The Shaffer MacCartney Building's opening completes the facility's construction, just days before Gov. Nathan Deal leaves office.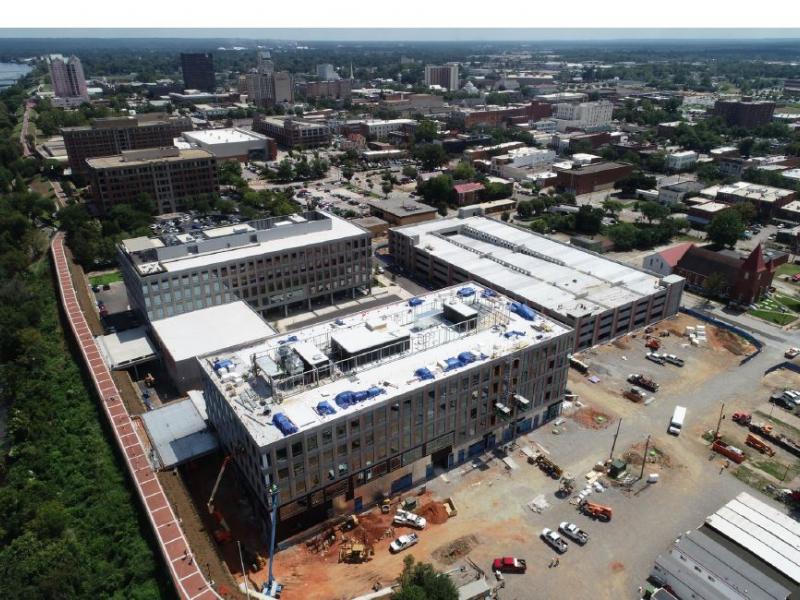 More than 600 people gathered at the Georgia Cyber Center on Thursday for the opening of the $100 million facility's new building. The 165,000-square-foot Shaffer MacCartney Building joined the Hull McKnight Building that opened last July, and will serve primarily as office spaces and an incubator for upstart cybersecurity firms.
The center's spokesman, Todd Gay, told the crowd the facility is cutting-edge.
"It's going to have everything from pitch space to pitch new innovative ideas," Gay said, a local ABC affiliate reported. "You're also going to have maker space that's on the other end of the building with 3D printing and laser cutting to come up with different prototypes or ideas. Then you can take that idea and pitch it in the pitch space."
In addition to its research function and cybersecurity risk information sharing capabilities, the center is also meant to fill a workforce gap. Deal said there are more than 200,000 unfilled positions in cybersecurity nationally. Just 3,000 square feet remain unclaimed in the first building, and Deal, who will be replaced by Gov.-elect Brian Kemp on Monday, told the crowd that the second building is expected to fill up just as quickly.
"It is showing its advantages and benefits almost as quickly as it was for us to build the buildings themselves," Deal said.
The building was named after Michael Shaffer, a former Deal aide and the executive vice president for strategic partnerships and economic development at Augusta University; and Teresa MacCartney, Georgia's chief financial officer and director of the state Office of Planning and Budget.
Shaffer told the crowd that the facility will help to bridge the state's cybersecurity workforce gap.
"Right now, we are literally sitting on the cutting edge of the next-generation jobs and capabilities," he said, the Augusta Chronicle reported. "Here tonight, we are seeing the future brought to the present. To paraphrase the old saying, not only is the future now, it is right here, right here in Augusta and in the state that leads on so many other fronts as well."