Georgia's massive new cybersecurity center opens
The 00 million facility will house educational facilities, a new cybercrime investigation unit and a nonprofit incubator.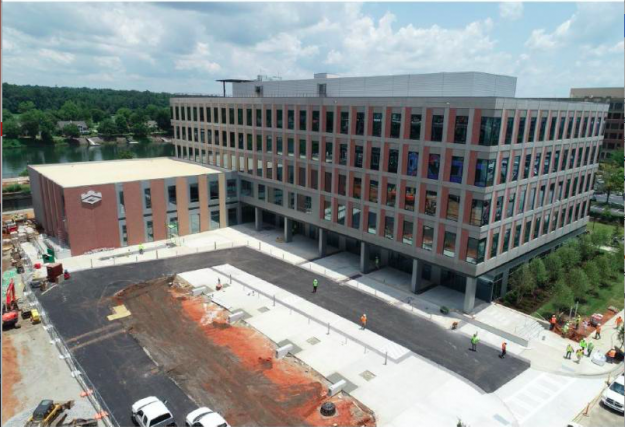 Georgia will cut the ribbon Tuesday on its new Cyber Center, a $100 million development that officials say is the single-largest investment by a state in a cybersecurity facility. The center, located on the campus of Augusta University is designed as a home for cybersecurity training, an incubator and accelerator for startup companies and the Georgia Bureau of Investigation's new cybercrime unit.
The center, which will be operated by the Georgia Technology Authority, will also bring in personnel from the University System of Georgia, the state department of defense and other public- and private-sector parties. The U.S. Army Cyber Center of Excellence, based at nearby Fort Gordon, is also a partner.
"It is making us a national leader in cyber training and education, and already is attracting talented students to Augusta who will in turn become highly trained cybersecurity professionals," Augusta University President Brooks Keel said in a press release .
Gov. Nathan Deal is expected to be on hand Tuesday night for the ceremonial opening of the center's first 167,000 square foot building. A second building, which broke ground last December, is expected to be finished by the end of the year. When complete, the Georgia Cyber Center will span 332,000 square feet.
Among the center's other features are Augusta University's new cyber range, which will be staffed by students pursuing the school's new cybersecurity degrees; a 340-seat auditorium; office space for cybersecurity firms; and an Augusta nonprofit called theClubhou.se, which develops new companies.
Mark Satter has more details on EdScoop .