Florida news outlets fight governor on open government
News outlets in the Sunshine State are taking aim at Gov. Rick Scott over the controversial handling of records from several parts in his tenure.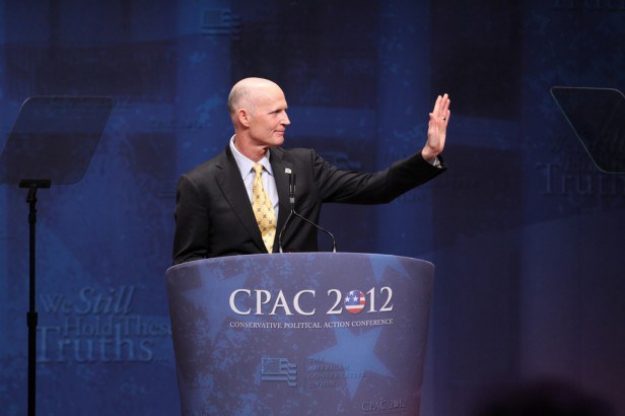 More than a dozen Florida media outlets have filed a lawsuit against the state's Gov. Rick Scott for allegedly violating Florida's Sunshine Law and for destroying records that run counter to open government practices.
The news outlets, including the Tampa Bay Times, want a judge to order the governor and his cabinet to "safeguard all relevant materials" in an open meetings lawsuit, even their aides' cellphone text messages. The emergency motion filed in Florida state court on Monday also addresses Scott's public record maintenance history, which includes the "mass deletions" of emails by the now-governor's transition team in the weeks preceding his inauguration in 2011.
According to the Tamba Bay Times, Scott's office also has a policy in place allowing employees to destroy any records they consider "transitory" or not subject to the state's public records law.
"The governor has had what can best be described as a series of unfortunate incidents when it comes to preserving records that he was required by law to preserve," Andrea Mogenson, the plaintiffs' attorney, said.
The removal of the head of the Florida Department of Law Enforcement, Gerald Bailey, in December, added to the controversy. Bailey's removal was reportedly never discussed at a public meeting, but was instead dealt with entirely behind closed doors, according to the Tamba Bay Times. Bailey's department also previously investigated the deletions of the transition-era emails, but ruled that the deletion of the messages were "not as a result of any malicious or criminal intent."