Florida's IT agency struggling to hold key employees
Half of the state's cybersecurity board is vacant and key leaders — including the CISO and chief data officer — stepped down in recent months.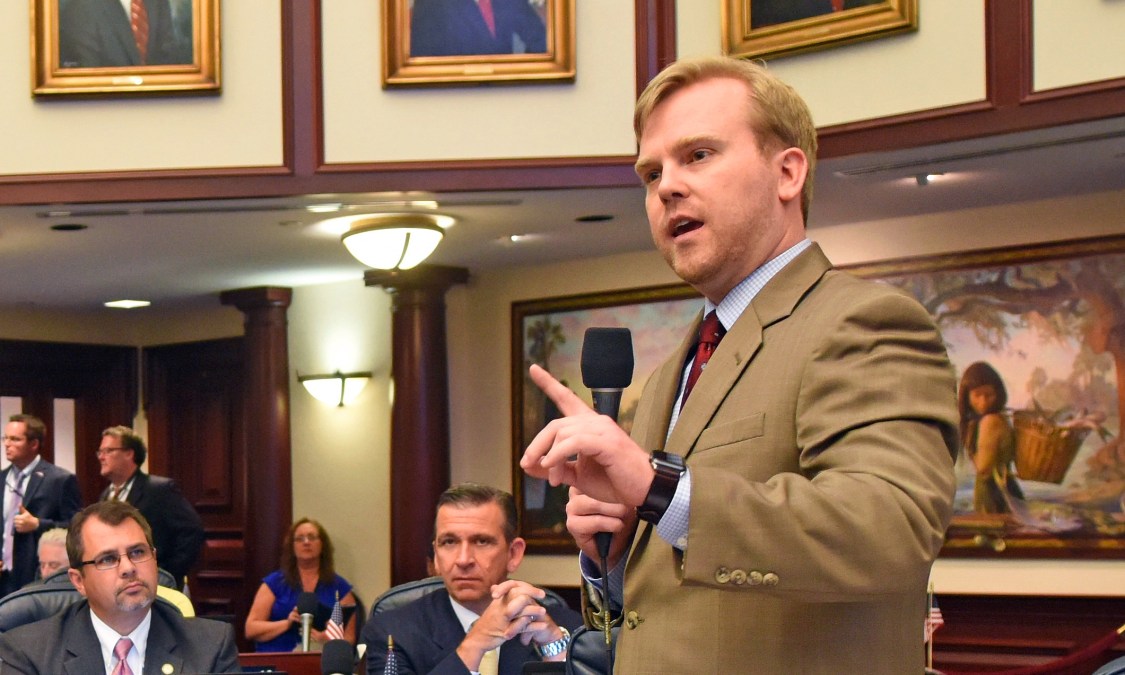 The Florida IT agency that's been granted a growing level of responsibility in managing some of the state's most critical affairs is struggling to keep key positions filled, while its leader, statewide Chief Information Officer James Grant, faces criticism for his management style.
The Miami Herald reported last week that half of the positions in a 10-member cybersecurity response team, under the year-old Florida Digital Service, are vacant. Officials also vacated the positions of chief data officer, enterprise architect, chief operations officer and chief information security officer within the past year. The state is currently looking to hire its third CISO in less than a year. The Florida Digital Service is the state's fourth different IT agency since 2005, when the first of three major overhauls began.
Meanwhile, Grant, a former state representative appointed last year by Gov. Ron DeSantis to head the state's technology efforts, told the Herald in a prepared statement that the recent personnel changes are "consistent" with his team's "shared principles." According to the Florida Digital Service website, its mission is "delivering better government services to Floridians through design and technology."
But many — including former employees and local industry groups — said they're concerned that the agency isn't living up to its charter, particularly when it comes to defending the state's networks against an onslaught of cyberattacks and improving governance of the state's digital services offerings. James Taylor, CEO of the Florida Technology Council, called the vacant seats in the cybersecurity advisory board "a massive concern."
This is after legislation last month granted the Florida Digital Service oversight of cybersecurity in a state that has long struggled to consolidate any of its IT efforts. Florida's IT offerings remain largely federated today. The state also recently created 15 new IT positions and put $30 million toward improving cybersecurity under Grant's watch.
Grant, who had scant experience in technology before taking the role that he helped create as a Florida state lawmaker, is also facing criticism for a management style the Miami Herald characterized as "chaotic," based on its off-the-record interviews with former employees.
Grant did not respond to requests to be interviewed for this story. His office has declined or ignored more than a dozen requests for interviews and comments since he took over the role last year.
The state's shortage of IT personnel, constant churn of leadership positions and habitual restructuring of its technology offices have affected the state's ability to manage its IT projects. One recent failure was a data leak in the state's unemployment claims system, which the state in July disclosed had persisted for three months and compromised the personal information of nearly 58,000 people. The same system leaked personal information, including Social Security numbers, the year prior.
Several former Florida IT leaders — including former CIO Eric Larson — have over the years told StateScoop of their plans to bring greater rigor to the state's IT governance. Larson told StateScoop before resigning in 2019 that he believed greater consolidation of the state's technology services could save the state money and improve services. But a tug-of-war over the IT office in the state legislature sidelined discussions of that work.
The Florida Digital Service, which Grant has said is modeled after the U.S. Digital Service, the White House office that works with other federal agencies to boost human-centered design, shows on its website several projects underway. These include the cybersecurity task force, which had its last subcommittee meeting in July 2020, according to the website, and work on master data management, improving interoperability between state agencies and helping the Florida Department of Health improve its services.
No one in the Florida government has stated intentions to shut down the Florida Digital Service, but a fifth reorganization of the state's IT office would continue the current trend, not upset it. Asked why Florida has such trouble maintaining a stable IT environment, The Florida Technology Council's Taylor told StateScoop he believes the problem often rests with how a CIO chooses to lead.
"Successful CIOs use a combination of leadership and collaboration to leverage the power of the people and agencies around him/her through an 'all hands on deck' leadership approach," Taylor wrote in an email. "Command and control rarely works in IT and has yet to work for Florida's IT goals. Florida will succeed when we start focusing on achievable goals, quick agile wins, and bringing our agencies together to drive collaborative decisions. When you create a collaborative environment with an empowered team who are given clear, concise, and consistent direction you will create stability and start to make forward progress."