Five states tap real-time data to improve roadway safety
Louisiana, Oregon, Rhode Island, Tennessee and Texas have boosted their use of real-time roadway data in recent months.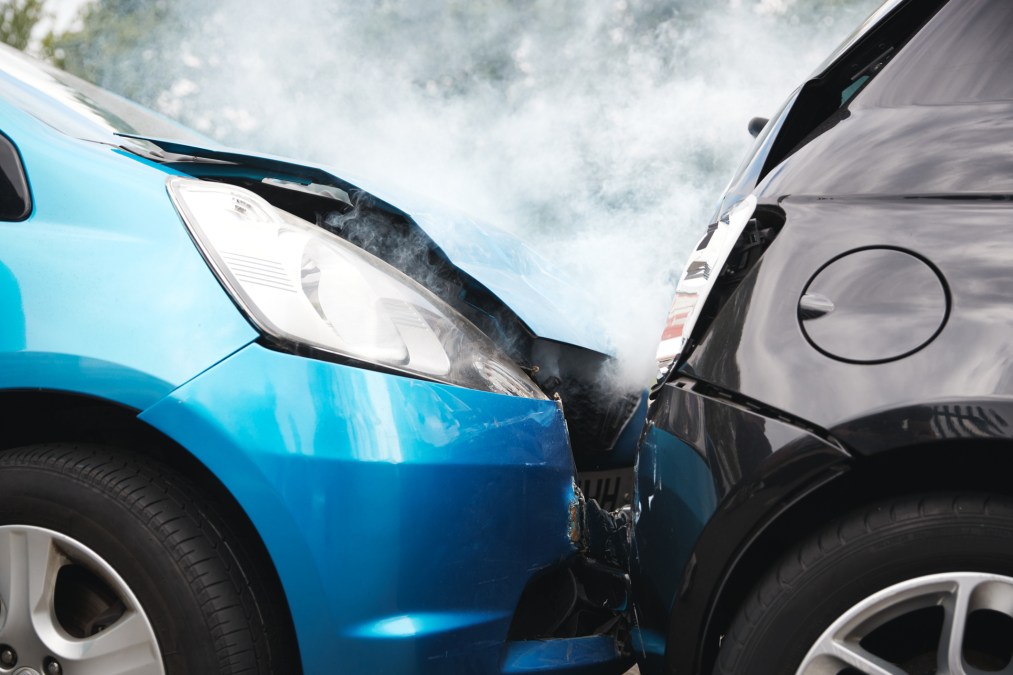 The data company Inrix this week announced that three new states started using its services in recent months, while another two expanded their use of real-time roadway traffic data that transportation departments are using to reduce roadway congestion, air pollution and motorway deaths.
Louisiana, Oregon and Tennessee signed contracts with the company within the last three months, providing real-time data streams on traffic congestion that the states' transportation departments say will feed their digital road signs and dynamic traffic policies, as well as integrate with a national roadway monitoring system operated by the University of Maryland's Center For Advanced Transportation Technology. Rhode Island and Texas, which also use CATT Lab's system, expanded their use of Inrix data.
These investments arrive at the final stretch of a downward trend in national roadway death figures. According to the National Highway Traffic Safety Administration, roadway deaths have decreased more than sixfold since 1950, and the trend is continuing. In 2018 there were 36,560 deaths, a 2.4% decrease from 2017. Preliminary data from 2019 indicates the trend was headed for another 3.4% drop, and while the NHTSA says the number of people who lose their lives in motor vehicle crashes is still too high, improvements in roadway technology and policy are hoped to drive the figure closer to zero.
In addition to subscribing to Inrix's basic data stream, Tennessee is also using the company's "dangerous slowdowns" service, which aims to reduce crashes by notifying the transportation department in real time when it detects a traffic change of at least 45 miles per hour, indicating a crash or other sudden roadway obstacle. The state can use that information to warn drivers through its digital signs.
Texas and Rhode Island are now using a service called "trip analytics," which was created to help transportation departments plan diversion routes and optimize corridor usage. Louisiana signed up for "corridor travel times," which it plans to use to update its digital signs with information on traffic wait times.
Texas has used Inrix's data for years to identify its most congested roadways and plan capital improvement projects. A 2012 Texas Department of Transportation study that relied on Inrix data showed that 40% of roadway delays throughout the state occurred in 20 locations. The state also used that data to predict that the total annual delays caused by traffic on its roads amounted to 137 million hours and nearly $3 billion in wasted fuel and time.
State transportation departments integrate their data feeds from Inrix and other companies with the CATT Lab's Regional Integrated Transportation Information System, a real-time dashboard that provides an overview of roadway conditions for traffic management in ordinary times, but also for emergency response. According to the university, it's used by policymakers, researchers, military and homeland security officials in every state.
Oregon started using RITIS in May, integrating Inrix data from 2016 through the present for all of its public roads in Oregon and Clark County, Washington, which borders Portland. In a recent announcement, the state pinned hopes on combining the platform's data with its own incident data and weather reports to better understand what causes traffic.
In Tennessee, the platform represents the latest evolution in its decades of work around "transportation demand management," or TDM, a discipline the Arlington, Virginia-based transportation research center Mobility Lab explains as "the flip side of infrastructure," which centers around "understanding how people make their transportation decisions and helping people use the infrastructure in place for transit, ridesharing, walking, biking, and telework."
Using roadway data streams from Inrix and other companies, including AirSage, BlueTOAD, and StreetLight, the Tennessee Department of Transportation's planning documents show initiatives concerned with improving communities' walkability and air quality while reducing the operating cost and inefficiency of regional transportation networks.