Colorado to add 150 new connected vehicle devices to roadways
Colorado awarded contracts to two connected-vehicle companies, furthering an initiative aimed at reducing congestion and improving safety.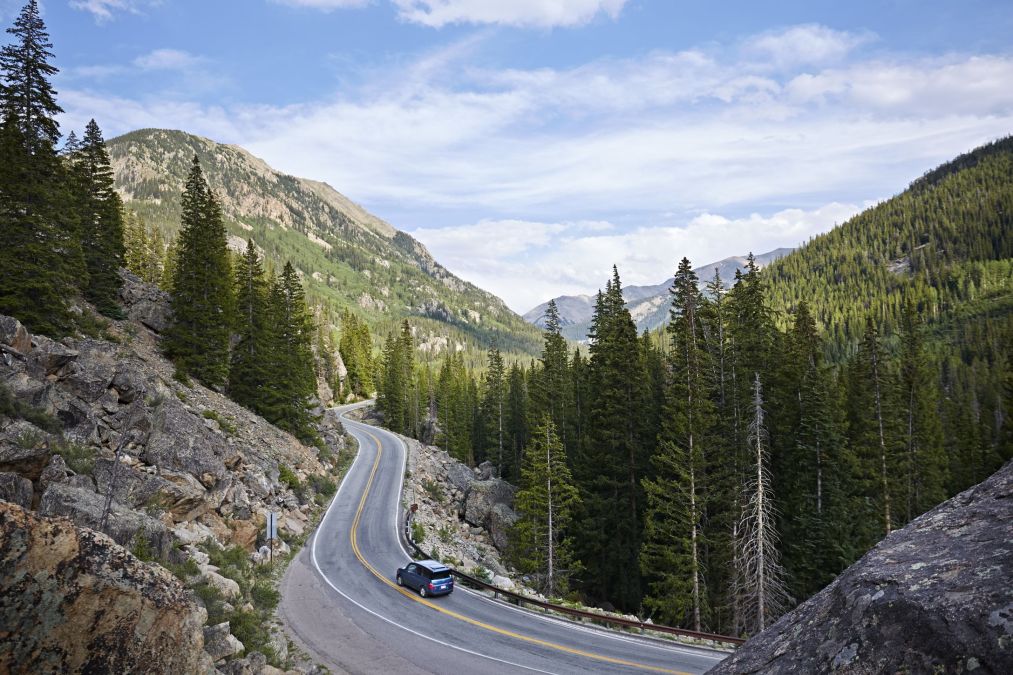 A company that develops connected vehicle technology said Wednesday it recently received a contract from the Colorado Department of Transportation to expand the state's roadway tech infrastructure.
The company, Yunex Traffic, announced it will provide 150 roadside devices over the next year to expand Colorado's connected vehicles initiative, which kicked off in 2016. The devices, called RSU2X units, can receive data and send messages to vehicles equipped with their own transmitters.
State officials said this investment, along with another contract awarded to a similar company called Commsignia, comprises one small piece of a $20 million project funded through a U.S. Department of Transportation BUILD grant. Officials said they hope to reduce traffic congestion while alerting drivers of upcoming hazards.
Colorado's connected vehicle project began with devices being tested along mountainous stretch of Interstate 70 that runs from Golden to Vail, and plans include eventually installing devices over 400 miles of interstate roadways.
"Instead of one speed limit sign or traffic delay notification that applies to everyone over long stretches of roadway, we'll soon have just-in-time information sent right to a vehicle's display based on its precise location and surrounding conditions," explains a Colorado DOT video.
Officials said their roadway devices relay information to connected vehicles at a rate of 10 times per second, collecting data such as vehicle speed, heading and anti-lock brake status, along with even more detailed information like whether the vehicle is using its windshield wipers. Ashley Nylen, who runs the state's connected vehicle vehicle program, said Colorado is "significantly scaling out" connected vehicle infrastructure along its roadways.
"It all circles back to bringing data into our ecosystem that we can operationalize and make decisions on, provide safety and time-critical alerts to the general public, communicate that out via our infrastructure, via our communication systems," said Nylen, CDOT's assistant director for mobility technology.
According to Yunex's announcement, its units come with software capable of prioritizing signals for certain vehicles, like snow plows, fire trucks and ambulances. Nylen said that functionality is useful to allow state-owned vehicles timely access to intersections. And so while the general public may not yet be able to receive in-car notifications, she said the data gathered by the state's fleet is already yielding benefits.
"So let's say you're traveling in the mountains on I-70 and I see a number of the connected vehicles are displaying anti-lock braking events at this one location, the value there is that you have this moving probe to give you better, more granular situational awareness, whereas a camera and some of our other roadside devices are more static in nature," she said.
While Yunex's contract is for just one year, the company said it could be extended by up to four years.
Colorado is one of many states steadily building out connected-vehicle tech — there are connected vehicle deployments in at least 26 other states, according to the U.S. Department of Transportation. And nine other states are currently planning their first connected vehicle projects.
While reducing congestion is a common goal for state transportation departments, safety considerations tend to be the top priority. According to the National Highway Traffic Safety Administration, nearly 43,000 people died in motor vehicle crashes in 2021, a 16-year high.