FirstNet's dedicated public safety spectrum reaches milestone of 2,500 sites
The network's vendor, AT&T, has also begun deploying its mobile satellite trucks across the country.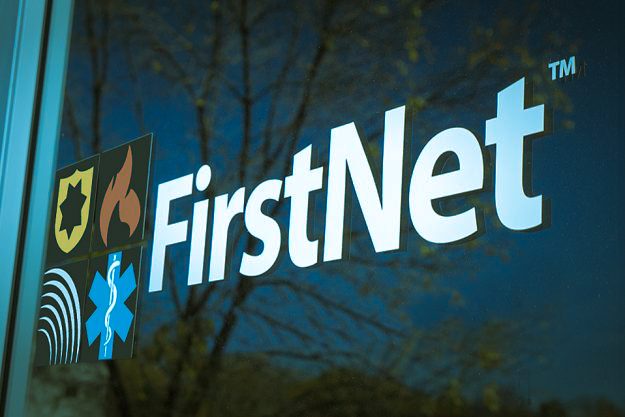 The nationwide public safety communications network, FirstNet, has deployed its government-issued, dedicated public-safety spectrum — known as Band 14 — to 2,500 new and pre-existing sites across the 50 states and Puerto Rico, according to AT&T, the networks's builder.
Band 14 spectrum is the sole spectrum that FirstNet will operate on according to its government mandate , meaning that as AT&T builds out the spectrum, more and more public safety agencies in previously un-covered areas will be able to subscribe to the service.
Competing public safety networks, like Verizon's, will use different bands, but will be able to connect to Band 14 if a public safety agency purchases a FirstNet service plan.
When AT&T was awarded the 25-year, $46.5 billion contract to build out the network in March of 2017, it was given a five-year mandate to build out into rural areas, with the goal of eventually reaching 95 percent of the country. The network reached 1,000 subscribers and facilitated 100,000 network "connections" late last month — and the agency says it is currently processing the development of Band 14 in 10,000 more sites across the country.
"It is great to see the incredible strides being made in the initial deployment of public safety's spectrum," said FirstNet Authority CEO Mike Poth in a statement. "There's still much work to be done and as the FirstNet buildout continues, we'll work hand-in-hand with AT&T to ensure that FirstNet's advancements meet the needs of first responders."
AT&T also announced that its mobile towers, which it calls Satellite Cell on Light Trucks, or SatCOLTs, are now available and will assist temporarily in rural areas where it's difficult to build new infrastructure. While some of those areas, like Bedford, Connecticut , are being built out, the satellite trucks can serve public safety in the meantime.
As it continues to build out the network, AT&T's effort hasn't gone forward without incident.
Earlier this month, the Colorado Public Safety Broadband Governing Body filed a letter to the Federal Communications Commission asking for clarification on the network's claims of interoperability, but the letter was rescinded just a week later by the office's parent agency, the Colorado Broadband Office, which sits within the state's information technology department.
Editor's Note: This story was updated on July 25, 2018 to clarify the location of the Colorado Public Safety Broadband Governing Body within Colorado state government.