FirstNet liaisons will help states manage network's mobile assets
The liaisons will be available 24/7 to deploy the network's resources during crises, officials said.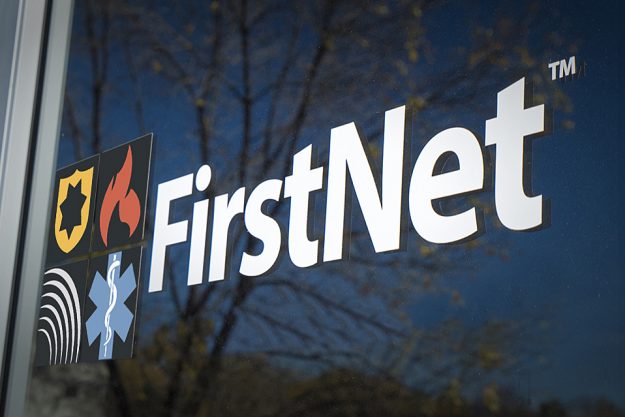 FirstNet will soon offer state-level public safety offices control over deployment of the network's mobile satellite trucks — allowing for more efficient resource use across the country, officials said.
FirstNet, the federal government's dedicated public safety wireless network, and AT&T, the sole vendor in charge of building out the infrastructure for the network, announced working partnerships with "emergency operations centers" in all 50 states on Monday. A state's EOC is a government-run hub that coordinates and facilitates communication between separate state agencies, especially during times of disaster.
Every state has an EOC, making them a natural resource for the network to embed itself in. AT&T and FirstNet will place a liaison in every state's office to manage the deployment of mobile satellite trucks and other resources during crises. AT&T and FirstNet also said that they're tailoring the program to each state's needs — offering agencies new levels of "situational awareness" in deploying the resources.
The mobile resources have been a boon for the network in rural areas that AT&T hasn't established permanent broadband coverage in, and with expanded rural coverage serving as a priority for FirstNet and AT&T, the groups are exploring all potential solutions.
The vendor also announced proof-of-concept testing of an "emergency drop kit" — a portable, easy-to-unpack kit with an LTE router and four Sonim smartphones, pre-loaded with applications from the FirstNet ecosystem.
"With FirstNet, we are finally seeing a network that understands and answers to our needs — no strings attached," said Robert Turner, a systems administrator for the Texas City Police Department, in a statement. "This type of commitment is exactly what the public safety community is looking for."
The kits would give first responders a 300-foot "bubble" of coverage, but they're not available for purchase quite yet.
AT&T and FirstNet also announced two new devices to its approved device list , bringing the total to 39 cellular phones, tablets and routers. The list is maintained by the National Institute of Standards and Technology's Public Safety Communications Research Division, but mandates AT&T testing as a prerequisite to approval.
The list includes tech from a number of manufacturers, but devices can "expire" and be removed if they don't meet certain technical requirements.