Facial recognition technology is here to stay, say analysts
Recent bans of the surveillance technology are popping up around the country, but the consensus is that facial recognition will stick around.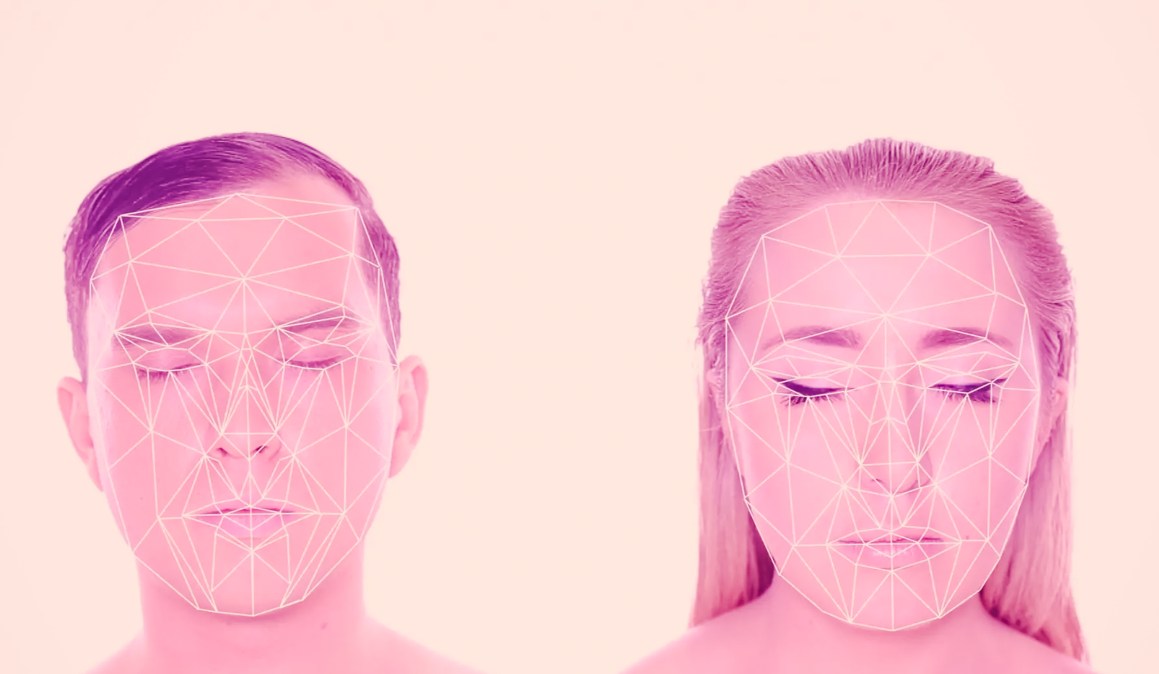 More state and municipal legislatures are taking measures to curb government use of facial recognition technology. But the technology likely isn't going anywhere, analysts say, even as it faces new restrictions.
Somerville, Massachusetts, became the second U.S. city to bar municipal use of the technology on June 27, following San Francisco's city-wide ban that passed in May. More regulation is likely to follow; California is still weighing a state-wide ban on facial recognition in police body cameras, while the cities of Oakland and Berkeley will vote on broader restrictions this month.
Advocates for regulation cite ethics concerns raised by what they call "face surveillance," including the potential for government misuse and its unequal performance across racial and gender lines.
Merritt Maxim, the director of Forrester Research's security and risk team, told StateScoop that despite these new limits on facial recognition, the technology has become widespread enough to survive scattered bans by state and local governments.
"The technology's already been developed, it's already being deployed for a range of different use cases," he said. "It'll continue, definitely."
As regulation on facial recognition has wound its way through some municipal and state legislatures, other cities have quietly moved forward with the technology. According to a May Georgetown Law Center report, Detroit and Chicago have spent millions of dollars on advanced face surveillance systems. Washington D.C., Orlando, and New York City have all launched pilot programs.
Americans also remain comfortable with the use of facial recognition technology, even in policing. A survey this year by the Center for Data Innovation reported that only 26 percent of respondents believed the government should strictly limit face surveillance. Even fewer said they would limit the technology if it were used for public safety.
"When you still have some of the major consumer devices that are on board with [facial recognition], it's going to be part of the discussion," Maxim said, noting that increasing numbers of consumers board planes and unlock their iPhones using facial identification daily.
'Not currently reliable enough'
According to recent market reports, the U.S. public sector will remain a key market for facial recognition vendors moving forward, despite a "cautious adoption curve" following the bans in Somerville and San Francisco.
That continued demand has put the onus on private companies to reckon with ethics concerns. Some, like Amazon, still sell their technology to government and law enforcement. Others are more wary.
Axon, a major supplier of police body cameras in the U.S., announced last week that it would not sell products that use "face matching technology" — or recognition technology that assigns a digital identity to the faces it detects — following a damning report from its ethics board on the technology. Axon did not rule out commercializing the technology in the future.
"Face recognition technology is not currently reliable enough to ethically justify its use on bodyworn cameras," Axon's ethics board concluded in the report. "At the least, face recognition technology should not be deployed until the technology performs with far greater accuracy and performs equally well across races, ethnicities, genders, and other identity groups."
Maxim said that while Axon's decision reflects a "retreat from an initially more aggressive approach on facial recognition" by some players in the private sector, other factors may be at work. He said he has seen law enforcement demand for body cameras taper as police departments struggle to affordably and securely store the immense data they record — making more advanced cameras, such as those that employ face surveillance, less feasible.
'Serious concerns'
Regardless of the reason, police agencies have enacted their own bans on facial recognition technology, even in absence of state or municipal rulings. MuckRock reported last week that law enforcement in Pittsburgh and Austin have both banned use of face surveillance in policing.
"The Austin Police Department currently do not use or access facial recognition technology and have decided not to do so until a time when we solicit feedback from the community on the technology and assess its impact on our department and in our community," the Austin Police's press officer, Anna Sabana, said in a statement.
Maxim said that he sees the most serious challenge to facial recognition and biometric technologies not from bans but in the court systems. Illinois' 2008 Biometric Information Privacy Act spurred a flurry of legal challenges against private sector use of biometrics technology, including a still-ongoing case against Facebook for collection of its users' biometric face information, and a successful ruling against Six Flags in January for fingerprint scanning at its parks.
"That, now, I think will lead to more challenges and will also influence other states that may be crafting privacy laws related to biometric data," Maxim said.
And in Somerville, activists have commended the city's ban, saying it is a reminder of local agency in the face of nationwide challenges.
"I have serious concerns about the use of facial recognition technology, and I commend the City Council for taking this important action to ban the acquisition or use of such technologies in our community," Somerville mayor Joseph Curtatone said in a statement to StateScoop. "As leaders and public safety officials, it's our job to protect and serve our communities, but I do not believe facial recognition technology is an effective tool nor do I support its use in the City of Somerville."
For Maxim, though, such isolated bans are more a sign of the advancement of face surveillance than they are threats to its fate. "I think that regulation is always going to be at play here, but I think regulators are always behind the technology in terms of where it's at," he said. It's possible the market may suffer temporarily as a result, he said, but ultimately, "the genie's out of the bottle."